Neflix Halts Production of 'Stranger Things'
The spread of the Coronavirus has affected many operations across the nation, including the production of some of your favorite shows. To keep everyone safe and healthy, shows like Riverdale, Survivor, and Euphoria have suspended production for the time being. 
Netflix recently announced a two-week shutdown for the production of all of their shows, which means the release of Stranger Things 4 is going to be delayed.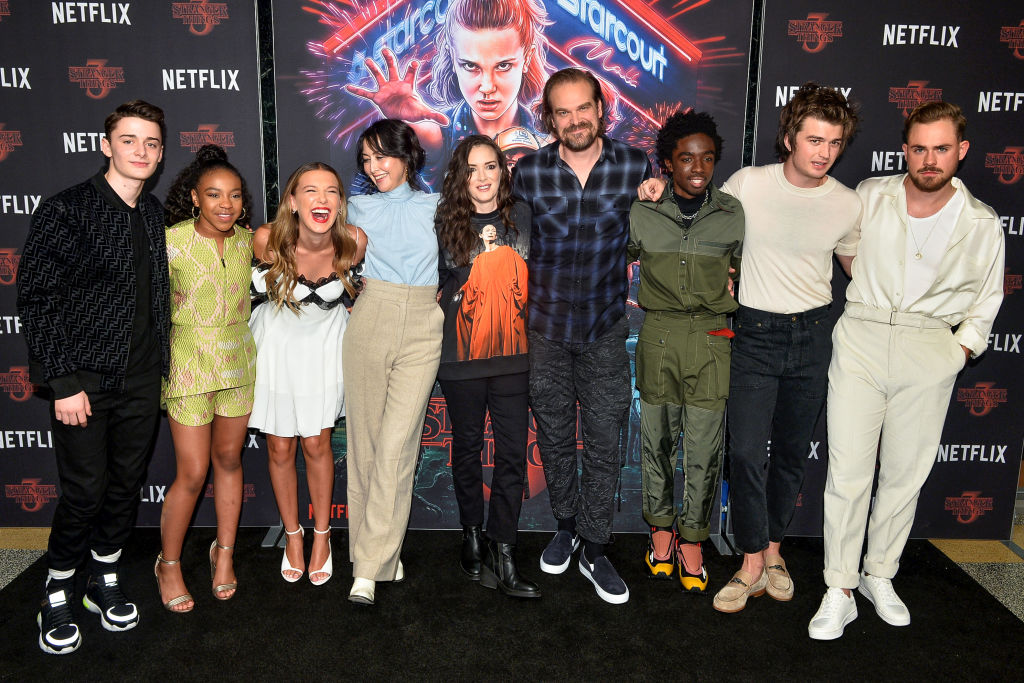 How Coronavirus has impacted Hollywood
There have been several rumors circulating about celebrities who have contracted COVID-19. A fake account claiming to be the BBC announced Harry Potter star Daniel Radcliffe had contracted the Coronavirus. Fortunately, that was a rumor — Daniel Radcliffe is in good health.
On the other hand, there are real accounts of celebrities contracting the virus. Tom Hanks and his wife Rita Wilson recently tested positive and have been quarantined in Australia until the illness passes. Hanks is there filming an Elvis Presley movie with Australian director Baz Luhrman.
To stop the spread of the Coronavirus, most everyone is observing social distancing — including Hollywood. Many shows have had to suspend their production in an effort to keep cast and crew members safe.
'Stranger Things 4' suspended
Netflix released a teaser trailer for season four of Stranger Things on Valentine's Day. Fans were delighted by Hopper's appearance and more eager than ever to find out what will happen in the Duffer Brothers' series. 
Shooting for the fourth season of Stranger Things had already begun. Some cast members shared a video of their recent table read on social media, getting fans even more excited about the new season.
Unfortunately, production has halted thanks to the Coronavirus. This cancelation comes as a significant disappointment to Stranger Things fans. Considering they've only had time to do one table read, it's likely that the new season of the series won't be ready for release on time, let alone this year.
Other shows that have halted due to the Coronavirus
Stranger Things isn't the only Netflix series at a standstill because of the Coronavirus. Deadline reported that as of today, Netflix is grounding all scripted shows and films in the United States and Canada for the next two weeks. Netflix wants to remain compliant with the bans on travel and large gatherings to prevent the spread of the virus. 
Other shows impacted by the shut down include Sex/Life and Ryan Murphy's film The Prom. Other Netflix shows produced at outside studios, including the comedy Grace and Frankie and Lucifer, have also suspended production. 
As far as shows scheduled to film outside of the United States, including The Witcher, production is still a possibility. Netflix is assessing the safety of the situation on a case-by-case basis.
With production halted, it is likely fans won't be able to see what is going on in Hawkins, Indiana until 2021. Fortunately, this gives fans plenty of time to binge the three previous seasons of Stranger Things in preparation for season four — whenever that may be.