Why Nelly Once Made 50 Cent Apologize to Ashanti
Ashanti once revealed that her ex-boyfriend Nelly made 50 Cent apologize to her for comments he made about her on a diss record. The singer says the moment was hilarious.
Nelly and Ashanti have been on the minds of many since their surprise reunion at the Verzus music battle between Fat Joe and Ja Rule. The two dated for nearly a decade before a contentious split featuring cheating allegations hit the net. But that doesn't mean the two didn't have good times when they were an item. In fact, Ashanti once admitted that Nelly was a fierce protector, even going so far as to forcing fellow rapper 50 Cent to apologize to his lady for comments 50 made about the "Foolish" singer.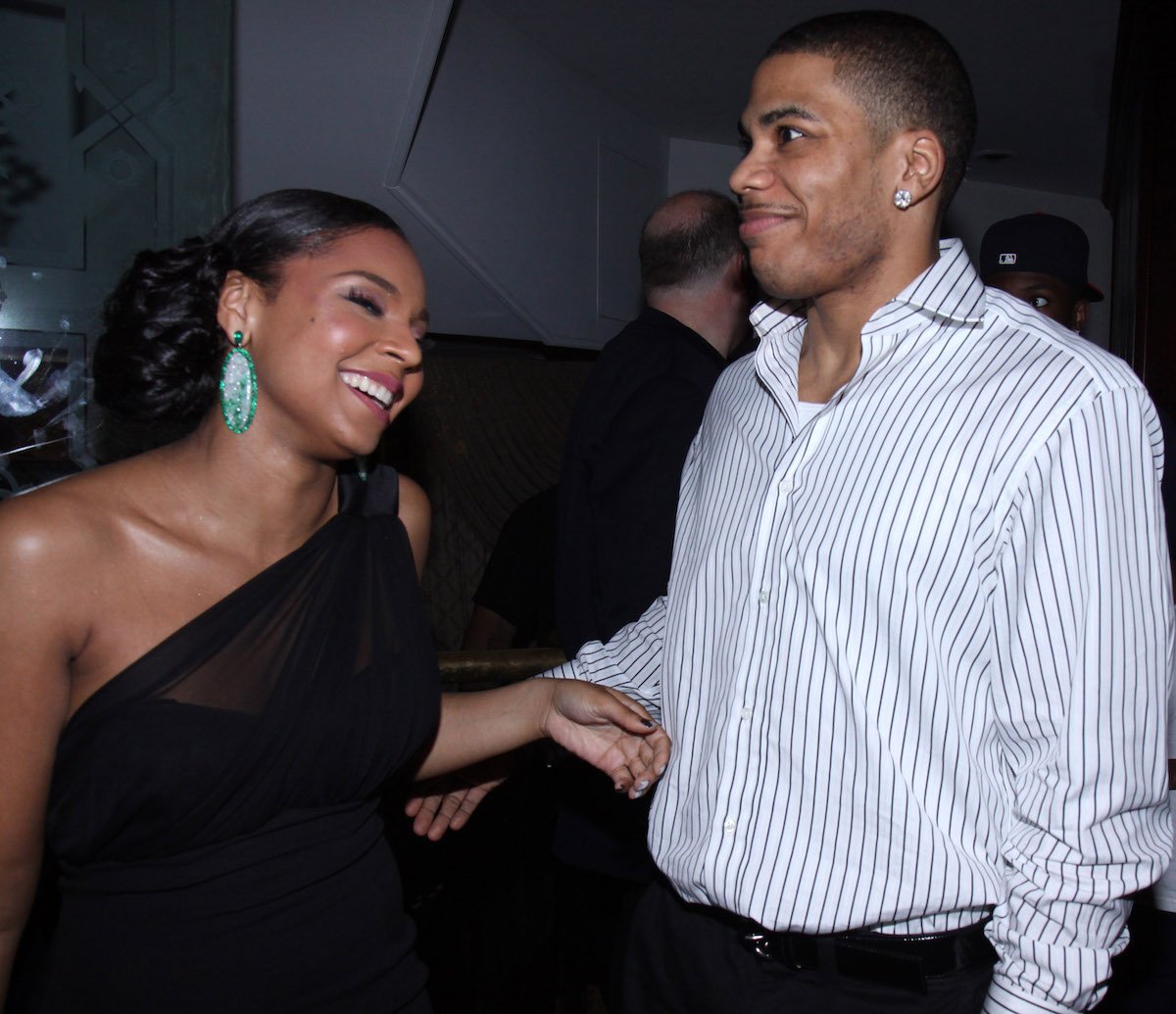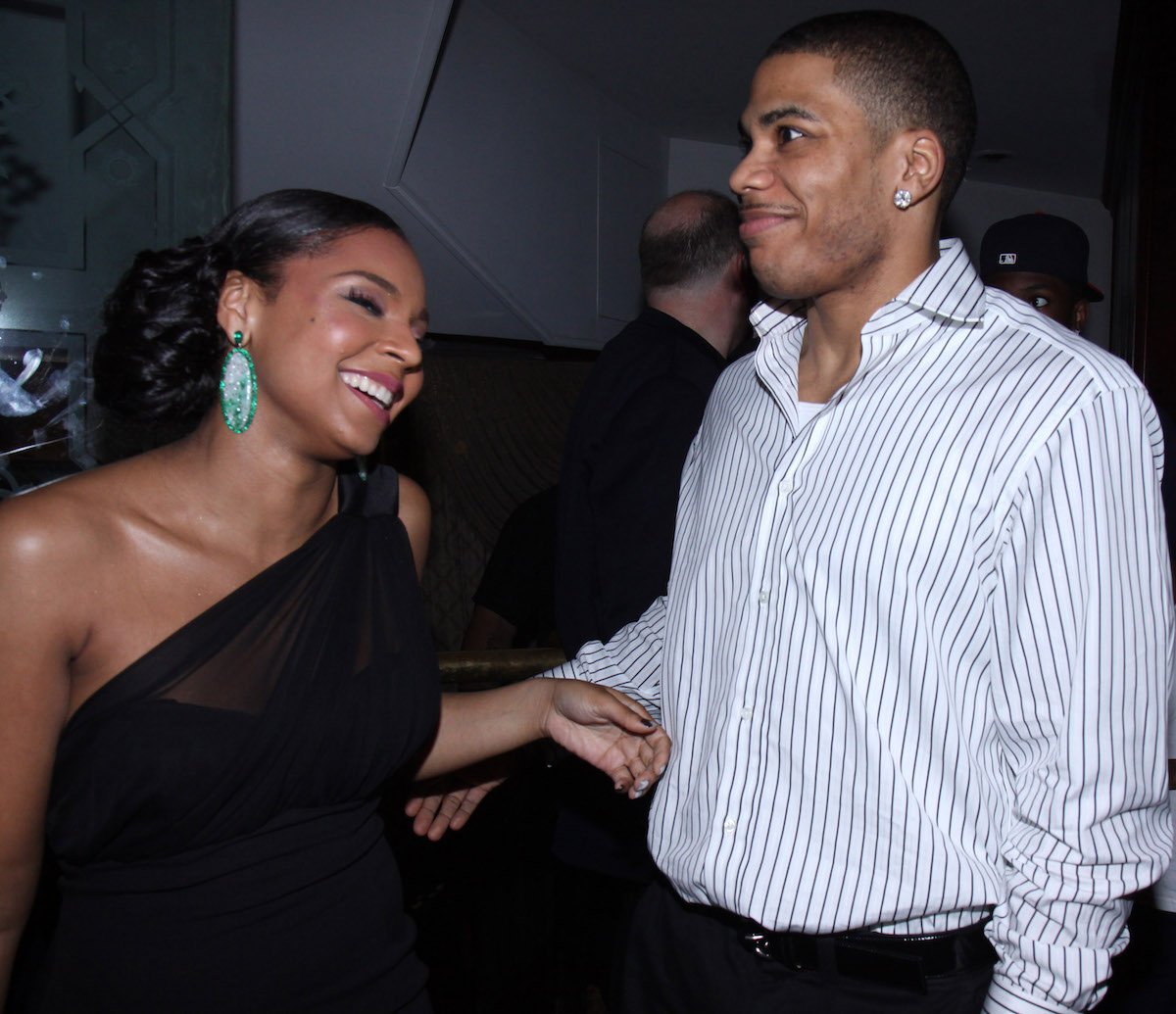 The singer was caught in the middle of her label's feud with 50 Cent and his crew
Ashanti was just an innocent bystander in the longstanding between her label, Murder Inc., and 50's G-Unit. Her label-mate Ja Rule and 50 threw jabs at one another in interviews and on their records.
50 also fired a series of verbal shots at Ja and the entire Murder Inc. crew, including Ashanti. He mentioned her in a number of diss tracks.
It's widely rumored that 50 is responsible for helping the government dismantle Murder Inc. Founder Irv Gotti found himself in the center of a federal investigation when the label's office was raided by federal agents. Agents tried to find evidence that the label was funneling and laundering drug money. Gotti eventually won the case.
Ashanti recalls Nelly making 50 Cent apologize to her
Ashanti says the two crews worked hard to avoid one another during the height of their beef. But being in the same industry made it difficult at times. She told Vlad TV that the minimal times she and 50 did see one another, there was no drama. In fact, 50 even made it known that he did not have an issue with Ashanti at all.
"It was very rare back then that I was without the boys and the one or two times that I wasn't with them, we were in LA doing a Christian Dior event – it was myself, Whitney Houston, Bobby Brown, they were here, I was sitting at a table here, and 50 was here," Ashanti said of their seating arrangements, noting she was placed in the middle.
Related: Nelly Speaks on Seeing Ashanti For First Time Since Their Breakup 'I Didn't Want Any Uncomfortable Feelings'
"One of my attorneys was here, we had security or whatever and he [50] had like tapped my attorney and was like, 'Yo, tell Ashanti it's nothing personal, it's no beef, I respect her, I respect her music, and this has nothing to do with her," she says 50 said. Ashanti admits she was caught off guard by his remarks.
She says she ran into 50 again at the 2007 MTV Video Music Awards and Nelly made 50 apologize to her in front of the entire audience. "It was funny and at that time, it was like OK cool, no beef, no harm, no foul, we're all good and it's water under the bridge."
Nelly gushes over his reunion with Ashanti
Ashanti and Nelly split around 2013, with Ashanti detailing the breakup in her 2014 single "Scars." She told Andy Cohen during an appearance on Watch What Happens Live that she had not spoken to or seen Nelly since their split.
For the first time since their breakup, the two reunited and shared a hug during the Fate Joe and Ja Rule Verzus battle. Nelly told Big Tigger that he initiated the hug to burry the hatchet. "It's wasn't just like that, man. I said 'What up' to everybody, bro," he explained. "I didn't want no uncomfortable feelings–nothing like that. Everybody celebrating. And I just said 'What up', it was all good. But I said 'What up' to everybody! But it was cool, man. It was all good–it was a great night."
Ashanti says she was caught off guard. However, it didn't stop her from embracing the moment.