Nene Leakes Accuses Former Management Team of Working With Bravo To Blackball Her
Nene Leakes is not having the best luck. In addition to exiting RHOA after being with the franchise on and off for 12 years, Leakes is reportedly now out of representation. Her former management team has allegedly dropped her. She's now accusing them of working with Bravo in an attempt to tarnish her career.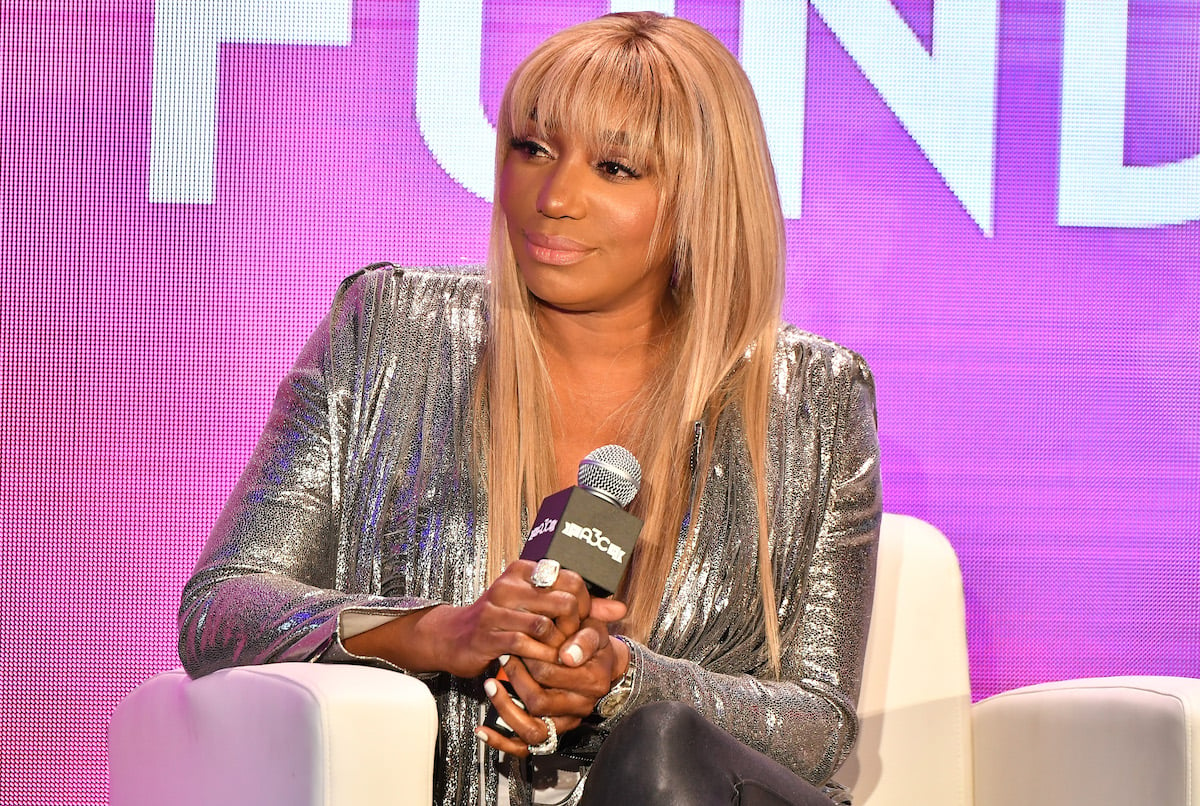 Nene Leakes accuses Bravo of discrimination 
Rumors about Leakes' soured relationship with Bravo began during her last two seasons of RHOA. The OG housewife's appearances on the show dwindled in her final years on the series.
At the start of season 12, Leakes did not appear in the first few episodes. It's rumored that her diva behavior and difficulty working with producers caused such.
Per Funky Dineva, a former production source told the popular vlogger that Leakes often got into tifts with production, walked off set, and refused to film certain scenes. Dineva alleges that some producers were even instructed to give into Leakes' demands in order to complete filming.
Related: 'RHOA:' Nene Leakes Claims Bravo Executives Are Upset She Refers to Herself as 'Queen' and 'HBIC' of the Show
Leakes alleges otherwise. She claims that executives behind the scenes began punishing her for speaking up about unfair treatment. She also alleges spinoff opportunities she presented were blocked and instead given to her former co-stars.
After months of speculation, Leakes confirmed she would not be returning to the show for season 13, citing failed contract negotiations as a reason. She claims she was phased out of the show and offered a minimal role. Leakes has called for a boycott of Bravo.
Nene Leakes reportedly dropped ber her agency, legal firm, and management team amid drama with Bravo
Leakes has been on a campaign threatening to sue Bravo for their alleged discriminatory practices. In addition to various interviews she's been part of discussing her tenure with Bravo, she's also sent out a number of social media posts targeting her former network.
Now, Leakes has even bigger problems on her hand. While out of work from reality television. Love B. Scott reports that Leakes has been dropped by her entire management and legal team. Leakes is no longer a client of Steven Grossman at Untitled Entertainment, nor is she repped by ICM. She has also parted ways with lawyer, Darrell Miller.
Sources exclusively tell the outlet that Leakes has accused her former team of conspiring against her and working with Bravo to seemingly blacklist her due to her speaking out against the network. Leakes Tweeted about her conspiracy belief just days before it was made public that she's no longer repped by her team.
"They pay off and reward lawyers, managers, agents and even certain cast members to keep their dirty work going," she wrote. "I won't stop speaking out until something is done. I will call names if need be."
Leakes also called out Grossman by name in a separate Tweet, writing, "You can't turn on your teammate and get away with this @stevengrossman #DarrellMiller #Foxrothschild suppression, retaliation, discrimination, unequal pay, devaluation against black women is real, it's painful and it hurts," she wrote. "I will fight for all women's rights PS: FIX IT."
No one has responded to Leake's Tweets as of yet.