NeNe Leakes Blasts Kenya Moore and RHOA 'Mean Girls' For 'Bullying' Tanya Sam
NeNe Leakes from The Real Housewives of Atlanta has been on and off during season 12. Although she was not in the episode that aired Sunday night, she had a lot to say about what she saw. Leakes came out against Kenya Moore and the girls for "bullying" Tanya Sam in the episode.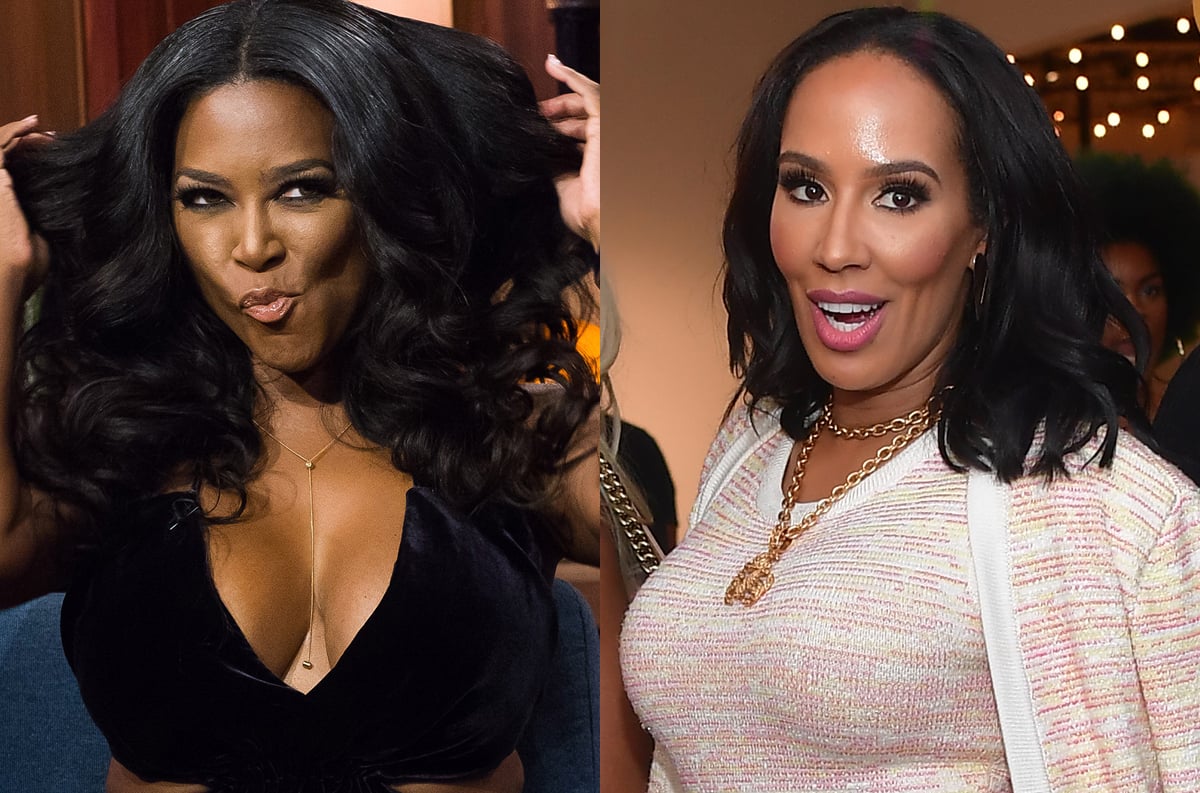 On episode 13 of season 12 of RHOA, Moore confronts Sam over her trying to shade her for using a wig. The former beauty queen has always said she has natural hair and doesn't use wigs. Moore told Sam that she was affecting her business by saying she uses wigs as that's not how she markets herself.
The lowest blow came when Moore invited the "cookie lady" to the luncheon that Cynthia Bailey and Eva Marcille also attended. She is the one that allegedly Sam's husband flirted with. Moore wanted them to be confronted in front of the cameras and everyone.
After Leakes watched the episode, she took to Instagram to air her grievances against Leakes.
"Just finished looking at tonight's episode like…," Leakes wrote with a surprised emoji attached. "Ain't this some BULLYING BULLS***! EVERYBODY at the table looks AWFUL to me! Y'all will figure it out one day because I already have."
Leakes also added that she would not be making an appearance in the episode but she would return next week.
Leakes was not done just yet though as she also tweeted about the hypocrisy.
"There's a lot of things that other people can do that I can not do for some reason but if y'all can't see that the whole table was a group of mean girls eating cookies… two words: you blind," Leakes tweeted.
'RHOA' fans side with NeNe Leakes
After Leakes pointed out Moore's scheme, Marlo Hampton replied on Instagram agreeing with her observation.
"Girl, I was like WTF," Hampton replied. "That girl is so evil and unhappy. It's sad."
RHOA fans sided with Leakes and called out Moore for her horrible way of handling things with Sam.
"Kenya has been nasty in the past but tonight, she was disgusting," a fan replied. "It's sad to see a grown woman try to humiliate another grown woman. The jealousy is so real."
"I found that scene to be disgusting and just plain ole mean girls," a viewer added. "And nobody spoke up about it. Is everybody that thirsty for a check?"
Moore was not the only one that was dragged as fans came after Bailey as well for sitting silently and allowing things to happen.
"I was more disappointed in Cynthia," another fan commented. "I knew Kenya was a low down. Cynthia could have shut it down but she didn't. I don't know why Eva is on the show."
"Cynthia is disgusting for allowing this behavior to continue from her friend Kenya," another viewer said. "She claims to be a good person but honestly, she is not. Correct your friend. I hope God forgives your behavior for stepping in or for not stepping in."
Kenya Moore wants Tanya Sam upgraded to a housewife
Despite their differences, Moore said she thinks Sam should be offered a peach and made a full-time housewife.
"I do think that Tanya deserves a peach," she told Entertainment Tonight. "I think that she's interesting, she's a little quirky and I think that she has a dark side."
The Real Housewives of Atlanta airs Sunday nights at 8 p.m. ET on Bravo.