NeNe Leakes Is Quitting 'Real Housewives of Atlanta', According to Wendy Williams
Wendy Williams just admitted on her show that NeNe Leakes is quitting 'Real Housewives of Atlanta'.
Wendy Williams has made many surprising announcements on her eponymous daytime talk show, but fans really weren't expecting this.
On Jan. 21, Williams revealed that NeNe Leakes is quitting The Real Housewives of Atlanta. She claimed that Leakes told her this directly and that the reality star is going through a lot behind the scenes.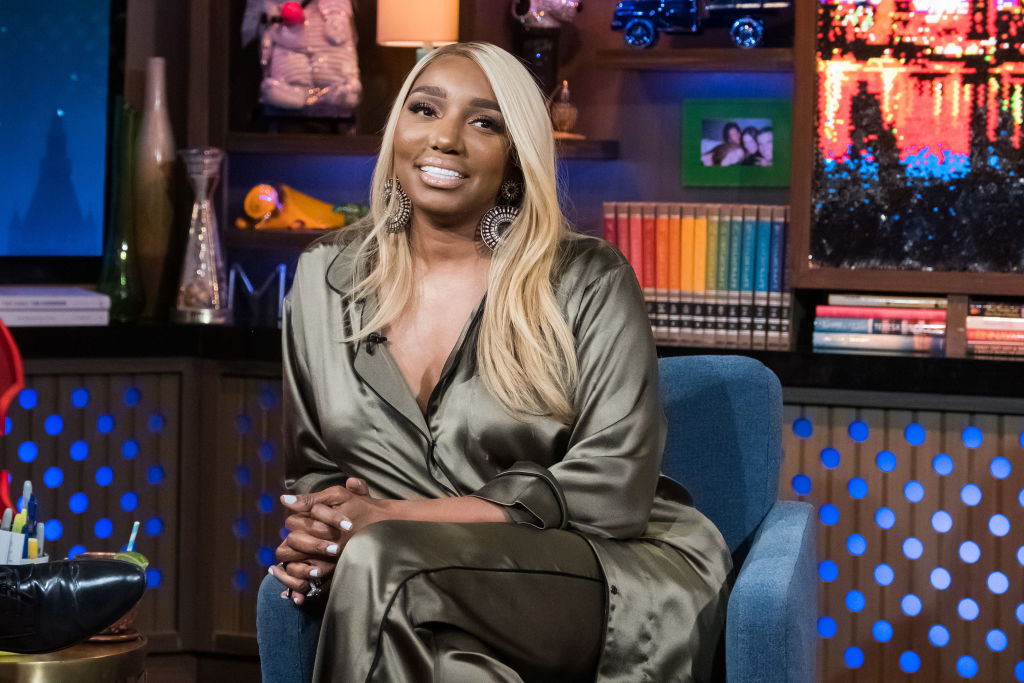 What exactly did Wendy Williams say about NeNe Leakes?
While interviewing guest Jerry O'Connell, Williams stopped to discuss a text she'd received from Leakes earlier in the day. She said: "I took a break between commercials, my office is right there behind the set. I had to go to the bathroom and so I looked at my phone between commercials. And NeNe texts, 'I'm quitting.'"
She did not elaborate on the alleged reason behind the decision, but she confessed that Leakes is carrying a big burden. As Williams talked about her friend and all that she's apparently going through, she began to tear up.
"I know something about NeNe that you all will cry, be sad and feel bad for her," Williams continued. "She's carrying the weight of a huge thing on her shoulders. I'm not going to say it, she's got to say it. But in my opinion, NeNe, you need this platform to explain the other part of your life."
She went on: "Forget arguing with them broads — you've got that secret, and that secret is going to melt their hearts. Because when she shared it with me, I cried with her."
Later, Leakes' representative pushed back on Williams' claims. The rep said that while the reality star is indeed experiencing a tough time, she has not officially quit RHOA.
"It's been an especially difficult couple of weeks for Nene, and she was venting to her friend in private correspondence," the representative said in a statement shared with Page Six. "Nothing has been confirmed or officially decided for next season."
The claims come at an interesting time
Williams' comments come just two days after a source told HollywoodLife that Leakes was "seriously" considering leaving the show.
"Nene is really seriously contemplating more so than before if she's going to be doing another season of Housewives," the source said. "The show is really a job for her now and she doesn't love it like she used to."
The source said that Leakes has allegedly done some soul-searching and no longer cares to spend her time with women she doesn't always get along with.
"She's in total work mode and she's just not sure if arguing with women she doesn't like surrounding herself with other than for work purposes is worth the paycheck," the insider continued. "She's thankful for what the show has done for her, but she's unsure how much the stress is worth it. The fighting like that is just not something she wants to be a part of anymore."
The latest season — season 12 – has been particularly tough for Leakes. She's clashed with several of her co-stars, especially Kenya Moore, and the drama only worsens as time progresses.
In December, Leakes opened up to the outlet about whether she intended to return after season 12, saying that she hadn't made up her mind. But she went on to express her frustrations with many situations, including "behind the scenes things" that viewers "don't get to see."
Fans would certainly be sad to see her go. Leakes is an RHOA OG and an absolute favorite on the show. But hey, she has to do what she has to do.