Nene Leakes Reacts to 'Vanderpump Rules' Firings and Shades Andy Cohen, Kandi Burruss
Nene Leakes had been relatively quiet following the season finale of The Real Housewives of Atlanta. After news of the firings on Vanderpump Rules, the Bravo universe was shaken to its core. Many celebrities from the cable network reacted on social media and Leakes was not the exception. The "tastiest peach" even had time to throw in some shade to Andy Cohen and Kandi Burruss.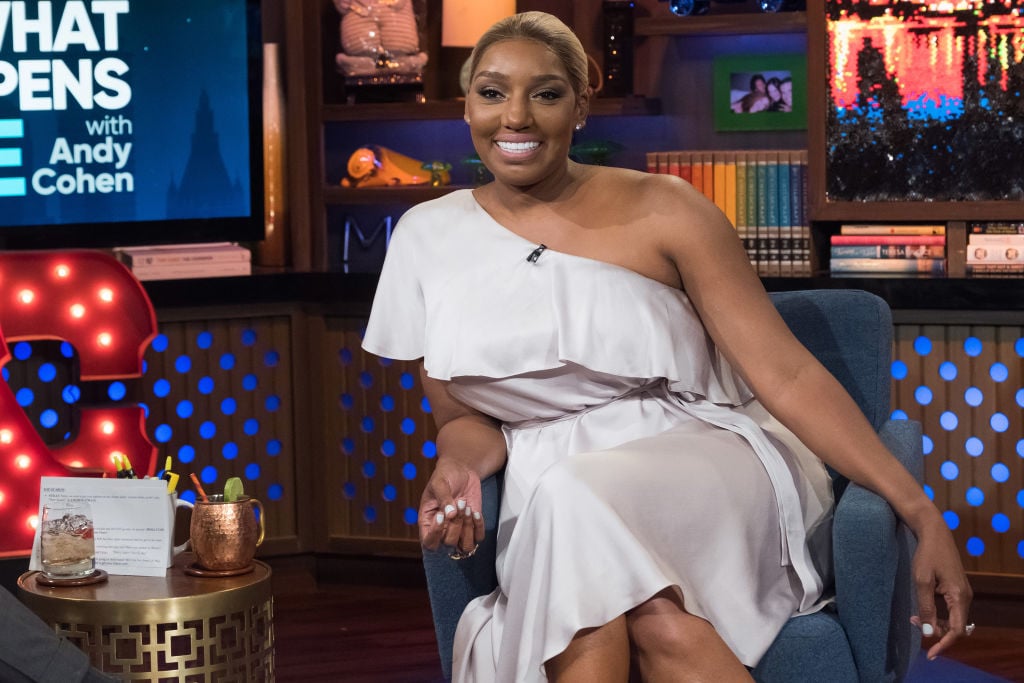 Andy Cohen reacts to 'Vanderpump Rules' firings
After Bravo confirmed that Stassi Schroeder and Kristen Doute were not returning to season 9 of Vanderpump Rules, fans wanted to know Cohen's take. The Watch What Happens Live host was an executive at the network and is the face of the cable network. Cohen brought up the firings on his SiriusXM show.
"There's so much happening in the Bravo universe," Cohen said. "So much talk about Vanderpump Rules and then, of course, the reunion ended up airing last night. I will say this about what happened. I absolutely support Bravo's decision, I think it was the right decision."
Despite Bravo fans tweeting him, Cohen said he has nothing to do with casting decisions on Vanderpump Rules or Southern Charm.
"I want to remind people because I've been getting so many tweets and messages and whatever about Vanderpump Rules and about Southern Charm and other shows. I'm not in charge of programming at Bravo anymore," Cohen added. "I am not an Executive Producer of Vanderpump Rules. I don't have anything to do with the show except I love it and that I host the reunions."
Nene Leakes reacts to firings and Andy Cohen weighs-in
When Bravo published a statement confirming Schroeder, Doute, Max Boyens, and Brett Caprioni, were getting axed, Leakes posted a reply.
"Well alrighty then! Now we have a few more questions to ask about in other areas where there's a major difference. Should we talk privately or publicly," Leakes posted.
On Cohen's radio show he was asked if he had seen Leakes' reply to the firings, which he had not at the moment. However, he did say he had been talking to Kandi Burruss about diversity on the shows he manages.
"Well there is a lot more to discuss, there is a lot more and we're already having those discussions and I had a great, very long talk with Kandi two days ago about…she had some really fantastic suggestions for how we can move forward and we're all ears," Cohen explained.
Nene Leakes quietly shades Andy Cohen and Kandi Burruss
On Twitter, Leakes continued to react to the Vanderpump Rules firings tweeting, "I find this interesting," along with an article to Cohen's reaction on his radio show.
"I think it's interesting how one cast member can give you insight when we have all experienced things differently, separately and together. All voices should be heard," Leakes then tweeted taking a clear jab at Cohen.
Leakes seemingly feels excluded from the conversation Cohen had with Burruss and not her. She then proceeded to retweet a fan that might have said what she wanted to say.
"Why is Bravo, Andy holding discussions with Kandi as if she's the boss of RHOA? Why?" the fan questioned.
Leakes has been calling out Burruss for some time now. Although the Glee alum didn't name her, she indirectly accused Burruss of blocking her from getting spin-off shows.