Nene Leakes Once Revealed Why She Gave Her Marriage to Gregg Leakes a Second Chance
The Real Housewives of Atlanta alum Nene Leakes and her husband Gregg Leakes divorced in 2011, only to remarry three years later. For a while, many didn't know why the reality stars decided to give their love a second chance. However, in 2018, Nene Leakes revealed the reason behind her reconciliation with her husband while opening about their relationship.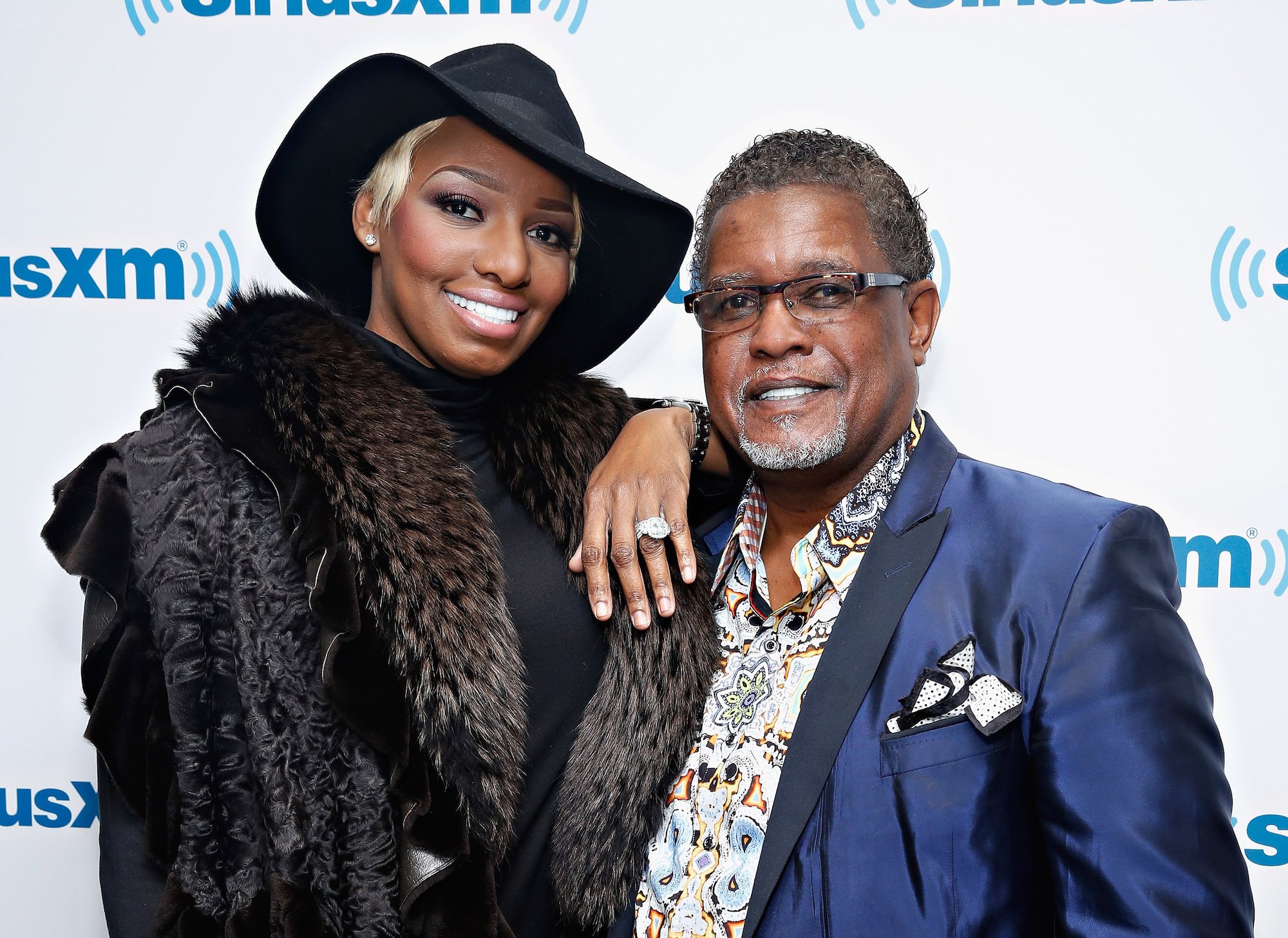 The 'RHOA' alum divorced her husband to teach him a lesson
Nene and Gregg Leakes were first married in 1997, a year after they met.
The couple had been together for 11 years when Nene made her reality television debut on The Real Housewives of Atlanta in 2008. During the show's first few seasons, it seemed to fans that Nene and Gregg had the ideal relationship. However, it soon became apparent that their marriage was far from perfect.
During season 3 of RHOA, the downfalls of the couple's marriage were put on full display with Nene meeting with a divorce attorney. By 2010, the couple had called it quits. A year later, their divorce was finalized.
In 2018, Nene Leakes opened up about what led to her split from Gregg Leakes on TV One's Uncensored. The reality star shared that though she and her husband had a solid foundation of friends, she felt that she wasn't being treated the right way in their marriage.
RELATED: 'RHOA' Alum Nene Leakes Reveals Why She Kept Gregg's Hospitalization A Secret
"We were super tight, good friends — I mean, we've always been that way through me ever knowing Gregg. I think a lot of people were surprised when I filed for divorce," Leakes said. "I filed for divorce because I always felt like you have to teach people how to treat you and I felt like at that time that Gregg wasn't treating me the way I felt I should be treated. It was me teaching Gregg a lesson, and I think he got it."
Nene Leakes rekindled her romance with Gregg Leakes after putting him in line
Less than a year after going their separate ways, Nene and Gregg Leakes rekindled their relationship. In January 2013, the pair got engaged again. Five months later, they exchanged vows for the second time in Atlanta. Their ceremony aired on Bravo as part of a seven-episode special, I Dream of NeNe: The Wedding.
Five years after their star-studded wedding, Nene Leakes seemingly revealed why she gave Gregg Leakes a second chance while appearing on LIVE! with Kelly and Ryan.
RELATED: 'RHOA:' Nene Leakes Admits That She Considered an Open Marriage and Says She's Allowed to Flirt With Other Men
During the show, the reality star shared that the reason she divorced Gregg was to "put him in line."
"We've been through everything. A lot of people ask me, 'Oh my gosh, how did you get married and get divorced, and get married again?' I was like, 'Sometimes, you have to divorce your man every now and then to put them in line.' That's how it goes."
Seeing as they had gotten back together, one can assume that Gregg Leakes cleaned up his act which led to Nene Leakes giving their relationship another go.
The couple maintained a loving relationship until Gregg Leakes' death
Though things were going well for Nene and Gregg Leakes, things took a turn for the worse in May 2018 when he was diagnosed with stage III colon cancer.
Though Gregg's diagnosis was hard on their family, the reality star remained her husband's biggest supporter. She even took on the role of his caregiver so that she could be with him every step of the way.
"Gregg, he's a supporter. He's always supported my career, and it just was hard for him to support [when he was sick]," Nene told Us Weekly in 2019. "I'm used to him being there, and the fact that he wasn't there really hurt us because I was just like, 'I don't have him to go to for advice. I don't have him to do anything because he's sick in bed.' And it was really tough on us."
Gregg Leakes was in remission for two years before the cancer returned in June 2021. Two months later, Nene Leakes revealed that her husband was "transitioning to the other side" during an emotional exchange at an Atlanta bar.
On Sept. 1, 2021, a rep for the Leakes family told USA Today that Gregg died inside his home. He was 66.