'It's War': Nene Leakes Slams Andy Cohen, Wendy Williams In Explosive Twitter Thread
Nene Leakes erupted after watching Wendy Williams on Andy Cohen's late-night show. The former 'RHOA' star started a Twitter war and dropped some truth bombs.
Nene Leakes recently departed The Real Housewives of Atlanta and it was all seemingly amicable. However, after Wendy Williams made an appearance on Watch What Happens Live, she had a lot to say about Leakes. The latter saw the show and went on to unleashed her fury on Williams and host Andy Cohen. Now, the reality TV personality is alluding to a lawsuit so they stop talking about her.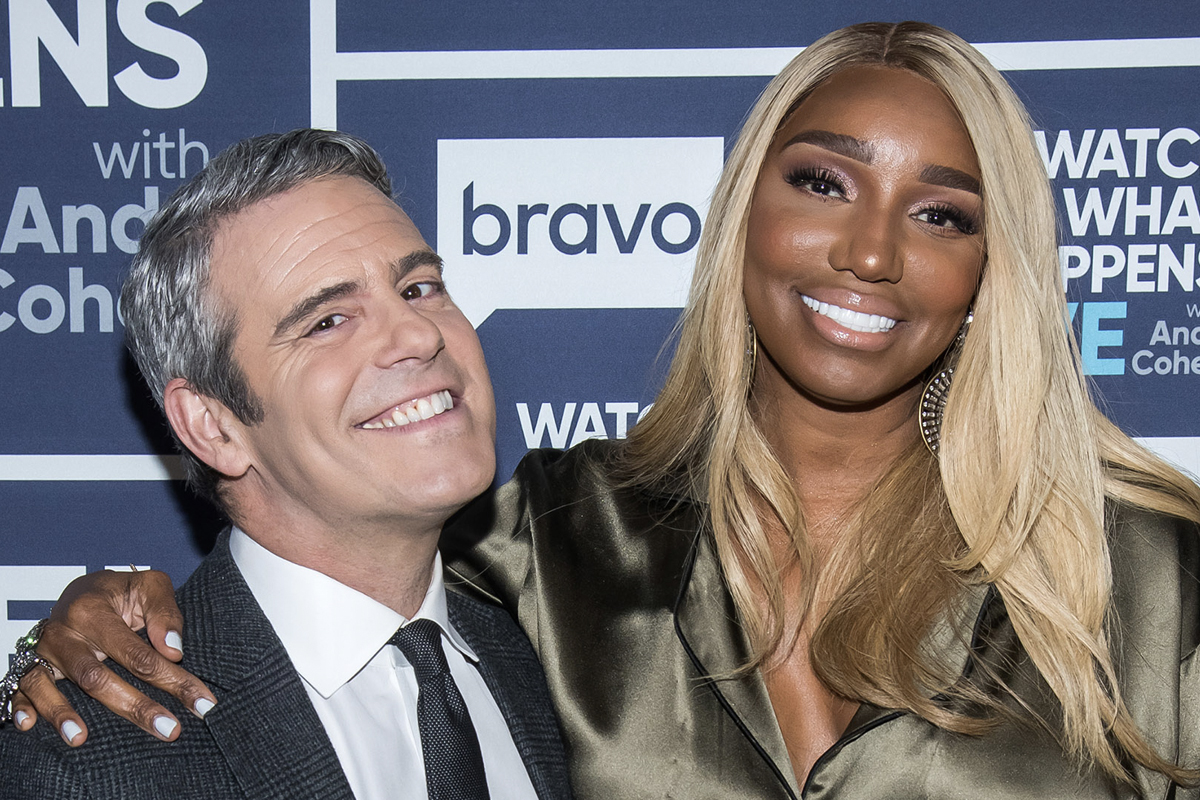 What did Wendy Williams say about Nene Leakes?
Williams returned to her talk show this week after several months on hiatus. The talk show host is a friend of Leakes and on her first day back she addressed Leakes leaving RHOA. Williams doesn't believe Leakes has left the reality series permanently and believes she will be back soon.
"It's a money thing," Williams said on her show. "They negotiated back and forth. She said she can't do it, she knows what she's worth and she can't be there. There's not enough filming time for her for it to make sense and there's not enough money for her."
When Williams made an appearance on WWHL, she was asked about Leakes' exit from the show. Williams dug in a little deeper this time
"I believe that this is not a truth, Nene has quit the show several times and you'll have her back," Williams said. "And Nene likes attention, dramatic attention. I don't know what she's going to be doing for money, I'm not trying to count coins."
Williams went on to explain that many of the women featured on Housewives use it as a platform to promote their own business ventures. She cited Bethenny Frankel as turning her time on The Real Housewives of New York City into a "legitimate multi-million dollar situation."
However, what was, even more, harsher was that Williams didn't think Leakes deserved a spinoff because it would be "boring."
"What are they going to do? Is it going to be like Greg and Nene, you're going to give them another reality show? That's boring," Williams continued. "How about Nene being a grandmother? That's boring! Nene and her own kids? That's boring! Nene trying to figure out Hollywood? That's boring!"
Nene Leakes goes on an epic Twitter rant
After the episode aired, Leakes took to Twitter to lash out on both Cohen and Williams for talking about her on-air.
"Both are f, their ratings are LOW! Bye QUEENS," she tweeted without mentioning any names.
"She on cocaine so they should stop using her to talk," Leakes said in a second tweet seemingly talking about Williams. "They both need my help with their poor ratings."
"Keep trying me sir and imma let the world know who you really are," Leakes continued.
Leakes' tone intensified as she alleged Williams was a "cocaine head" and Cohen as a "racist."
"I will ALWAYS eat and eat good! Believe that," Leakes added. "Have ALWAYS believed in multiple streams of income, so the Leakes' are good you ole cocaine head and you ole racist. No one knew you until YOU knew me. Remember, I'm ICON. Don't forget."
Leakes went on to say that the show's producers are "ALWAYS manipulating Black women to say negative things about each other while they sit and enjoy us tearing each other down."
"The racist is the master manipulator," Leakes said in another tweet implying she was talking about Cohen. "They using me for ratings like they have always done."
Leakes also implied she would be talking to lawyers so they could stop bringing up her name on TV.
"They gone leave my name outta these shows," she added. "Send me your best discrimination attorneys info to [email protected]. IT'S WAR."
The Twitter tirade continued with the reality TV personality retweeting some of her fans. Some questioned Williams' friendship as she said a Leakes spinoff would be "boring," while others felt Cohen enabled Williams to talk.