Why NeNe Leakes Is Slamming 'RHOA' Co-Stars and Calling Them 'Haters'
NeNe Leakes returned to The Real Housewives of Atlanta after being absent from the previous episode. The OG of the ATL had a big moment as she finally sat down with Cynthia Bailey to work on their friendship. Leakes also organized a party where she invited all the ladies to partake. Since it was a Leakes-centric episode, there was one housewife that seemingly didn't want to promote the show.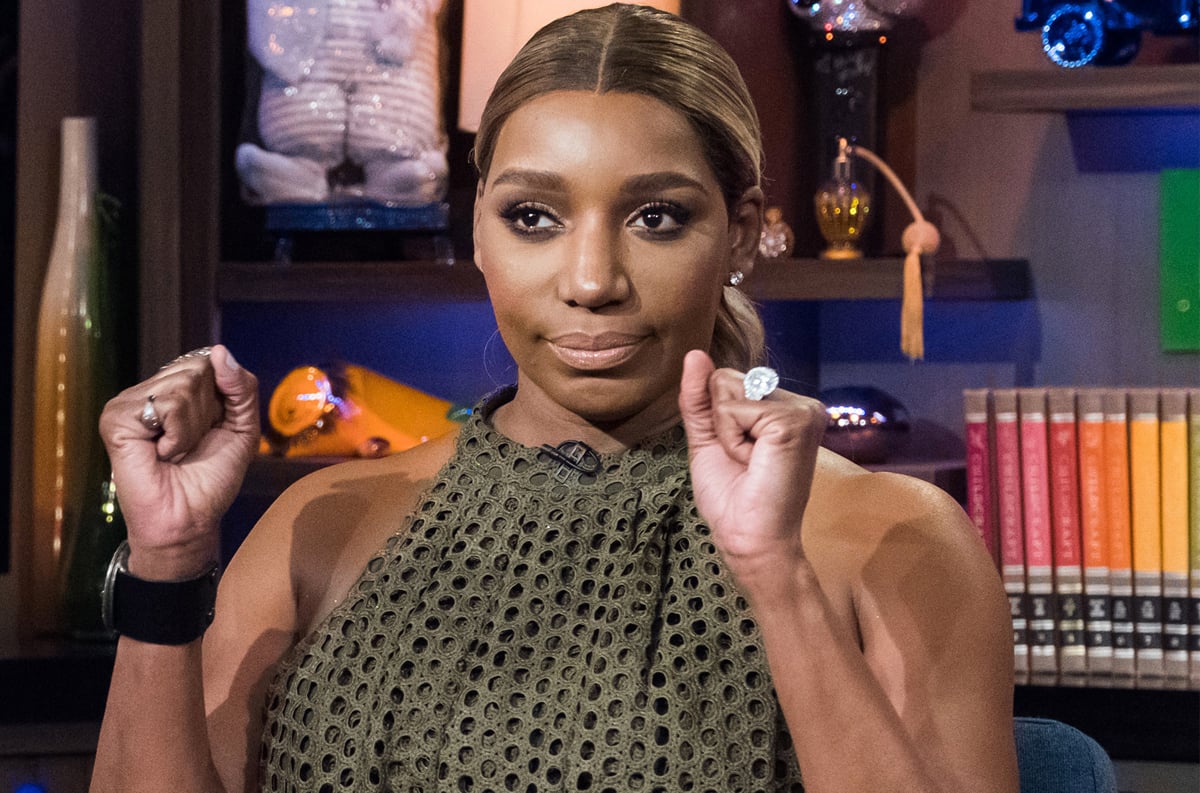 All of the RHOA cast shared a "tune-in" on their Instagram profiles to remind their fans to watch the new episode on Bravo. The only full-time star that didn't was Kenya Moore, who oddly enough was a guest on Watch What Happens Live after RHOA.
When Leakes noticed Moore didn't promote the show, she called her out on social media for trying to sabotage the show.
"It's looking real shady," Leakes tweeted. "A few of my cast didn't post a tune into RHOA tonight. I'm sure they don't want the ratings to spike when I'm on. I post tune-in even when I'm not on, ALWAYS. Andy has Kenya on his show tonight [and] the episode has nothing to do with her."
"The malicious against me is so real, I better be careful though," Leakes wrote in another tweet. "On the outside looking in, you would think I have really done something so serious to this group. I have worked on many sets and not one can give a bad report on me, not one. Only this group of haters."
'RHOA' cast and their 'tune-in' posts
Cynthia Bailey made her fans aware to not miss the episode on Sunday night.
Porsha Williams shared a photo of the party she and the rest of the RHOA ladies attended that was organized by Leakes.
Kandi Burruss asked her followers if they were watching RHOA on Sunday night.
Eva Marcille had a big episode as cameras filmed her having contractions and being rushed to the hospital to deliver her baby.
Leakes also posted a photo with the ladies that attended and supported the event she organized.
Moore didn't promote RHOA, but did promote her appearance on WWHL since she was going to be a guest star.
NeNe Leakes and Andy Cohen debunk Kenya Moore-fueled rumors
Moore and Leakes are not in a good place and have been feuding on-screen and off-screen. In a recent interview, the former beauty queen said that she thinks Bravo is phasing out Leakes because they are cutting her out of episodes. The Broadway star sent Andy Cohen a question via Twitter to have Moore ask her during the live show.
"Here's a [question] for [Kenya] Andy," Leakes tweeted. "Ask hey [why] she is out [doing] press [saying] Bravo is [phasing] me out. Bravo hasn't told me or my team that. Why is she out sayin' I have lost money from not being [in] episodes. I negotiated my episodes and money upfront. I have not lost anything."
"I guess she would need to ask Bravo why they're cutting her out of many episodes this season," Moore responded. "I'm not the one behind the editing and figuring out the show."
That's when Cohen intervened and said, "I don't think she's being cut out of episodes because I think everything that was shot with NeNe is in the show. We're not cutting anything out. Everything that we shot… there's nothing that's been left out."
Leakes then tweeted a second time to explain that she was not cut from any of the RHOA episodes.
"I have not been cut out of any episodes," Leakes clarified. "I negotiated my episodes just like everyone else did. I'm getting every dime I asked for. Thank you for asking and clearing that up Andy, that means a lot to me."
The Real Housewives of Atlanta airs Sunday nights at 8 p.m. ET on Bravo.