'Neon Genesis Evangelion' Creator Hideaki Anno Speaks Out About Gainax Controversy
It's been almost 25 years since Hideaki Anno and Gainax first released Neon Genesis Evangelion, one of the world's most well-known and influential Japanese animations. To this day, the show remains hotly debated from a philosophical and plot outcome standpoint — a testament to the strength of the storytelling involved in its production. 
However, Hideaki Anno has had to deal with some frustrating controversy lately, following a scandal at Gainax, the studio he originally founded with his friends. While Anno no longer works with Gainax, his name remains heavily associated with it. Hideaki Anno does not wish to be associated with Gainax any longer, and to this end, Anno has released a letter regarding the scandal.
The Gainax scandal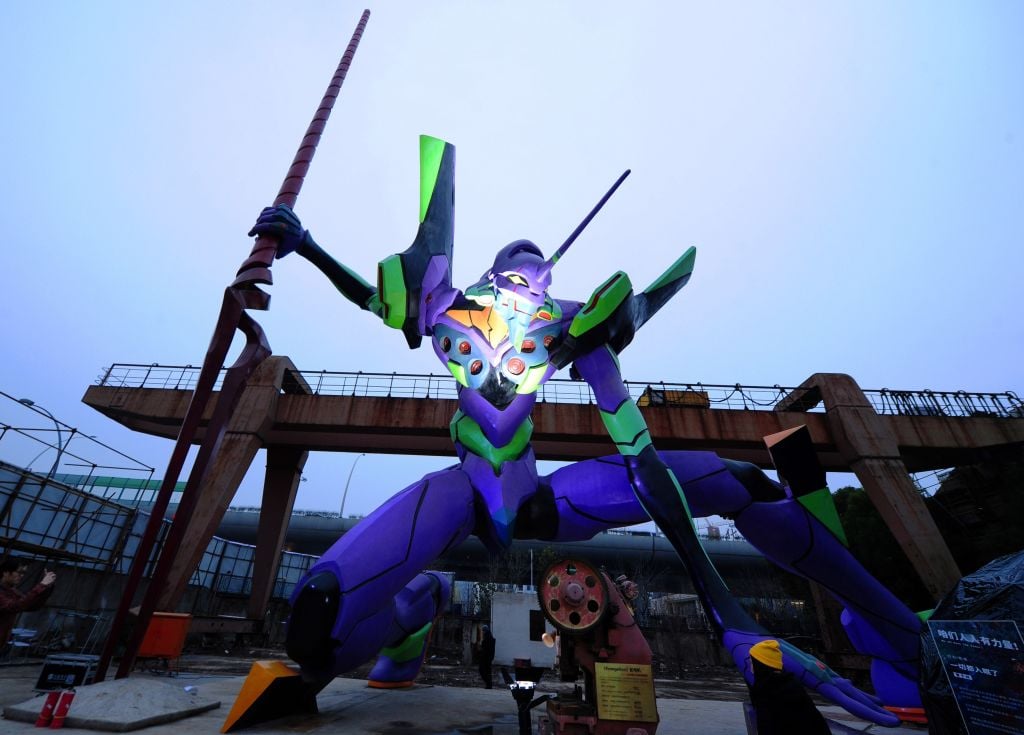 Tomohiro Maki, the president of Gainax, joined the company well after Neon Genesis Evangelion was produced and aired, earning his promotion to president in October 2019. He was recently arrested by the Tokyo Metropolitan Police following a revelation that Maki had taken illicit photographs of a teenaged employee.
As reported by Kotaku, Tomohiro Maki worked on developing voice talent for the studio and claims he was aiming to do the same with the teen in question. However, it's been uncovered that female voice talent was contractually obligated to stay at Maki's apartment, which he named the "women's dormitory." 
Furthermore, the victim has claimed that Maki did not just take photos, that he also touched her, massaging her leg. She claims Maki took the photos under the false pretext of preparing her for the entertainment industry. Maki has since stated, "I was asked so I took the photos. The truth is different."
Hideaki Anno speaks out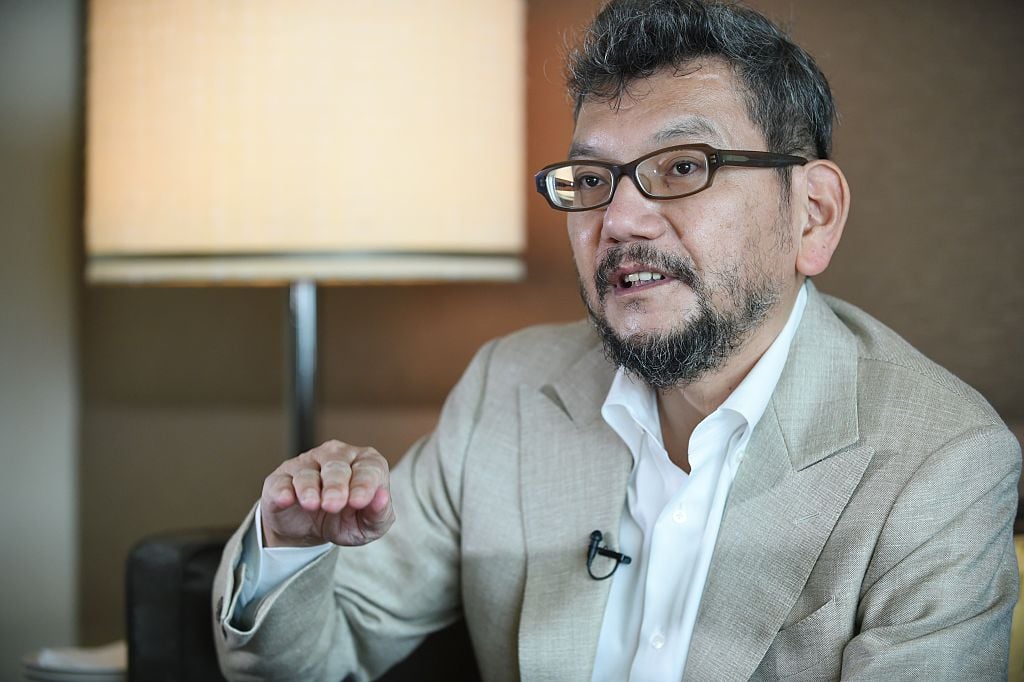 Unfortunately for Hideaki Anno, Neon Genesis Evangelion is still widely associated with Gainax, despite the fact that Gainax is no longer involved in its production. Anno has since spoken out about Maki and his arrest. 
Anno has come forward with an op-ed about Gainax and the incident involving Maki. In his letter, which was published in Diamond Online, Anno thanks the victims of Maki's abhorrent behavior for coming forward and outing him. 
As reported by Comic Book, Anno mentioned that "there is no one involved in the production of Evangelion at Gainax today," and also added that Maki "was someone who joined Gainax only a few years ago and has never been involved in Evangelion."
This is especially relevant for Anno, as he is still working on his upcoming final Evangelion film, Evangelion: 3.0+1.0. 
Hideaki Anno's troubled past with Gainax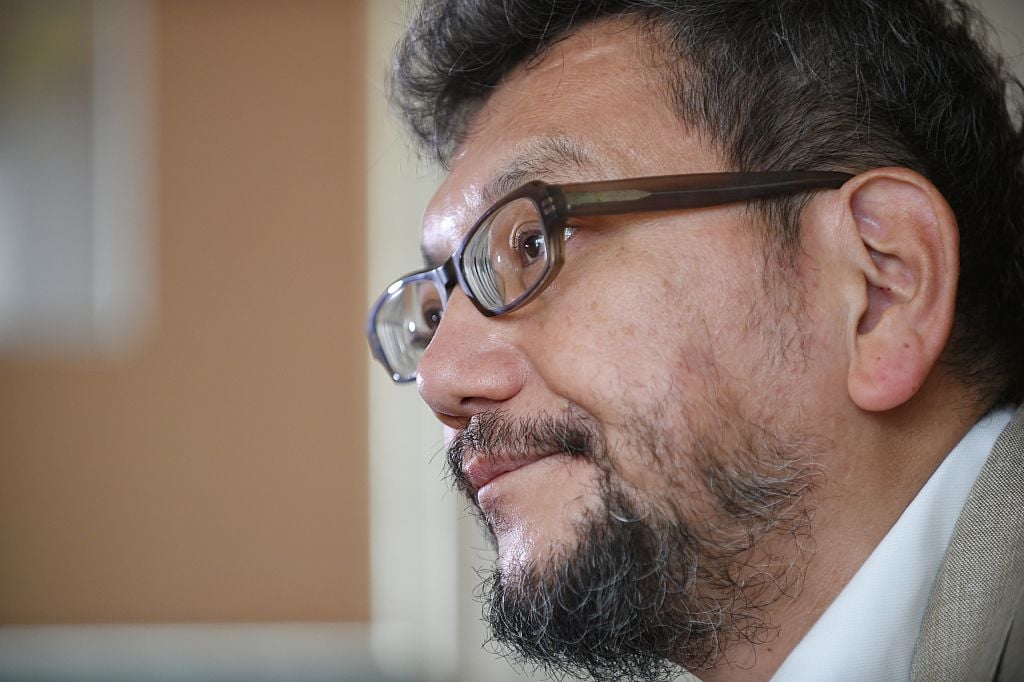 Hideaki Anno has had a strained relationship with Gainax for many years. Things were difficult for Anno and his coworkers at the very start — those who worked on Neon Genesis Evangelion received very little of the animation's immense profits. 
In 1999, the erstwhile president of Gainax, Takeshi Sawamura, was arrested for tax fraud. Anno did not know until after his arrest, and was forced to publicly apologize for Sawamura's actions.
Eventually, Anno realized he wanted to make another Evangelion series. However, he knew Gainax was not the right place for that, given previous mismanagement. Anno took his new project to Studio Khara. In 2014 Gainax requested a loan from Khara to the tune of $1,000,000. Khara provided the loan, but Gainax eventually stopped making payments. 
Additionally, Gainax also sold off the rights to three animations many at Studio Khara worked on, Gunbuster, Diebuster, and FLCL. They did this without telling anyone at Khara. Gainax also began selling off key animations, story boards, and other production materials from animations like Neon Genesis Evangelion. Khara eventually took Gainax to court and won a $1,000,000 settlement.

Hideaki Anno previously said, "I could have shrugged off the loan that never got repaid, but we were anxious to preserve the production materials we had poured blood, sweat, and tears into."