Netflix Canceled Chris D'Elia's Prank Show Amid Sexual Misconduct Allegations
It's official: Netlfix dropped comedian Chris D'Elia's show from its lineup. The decision comes a month after multiple women accused D'Elia of sexual misconduct. Here's what we know about the still-developing situation.
A rundown of the allegations against Chris D'Elia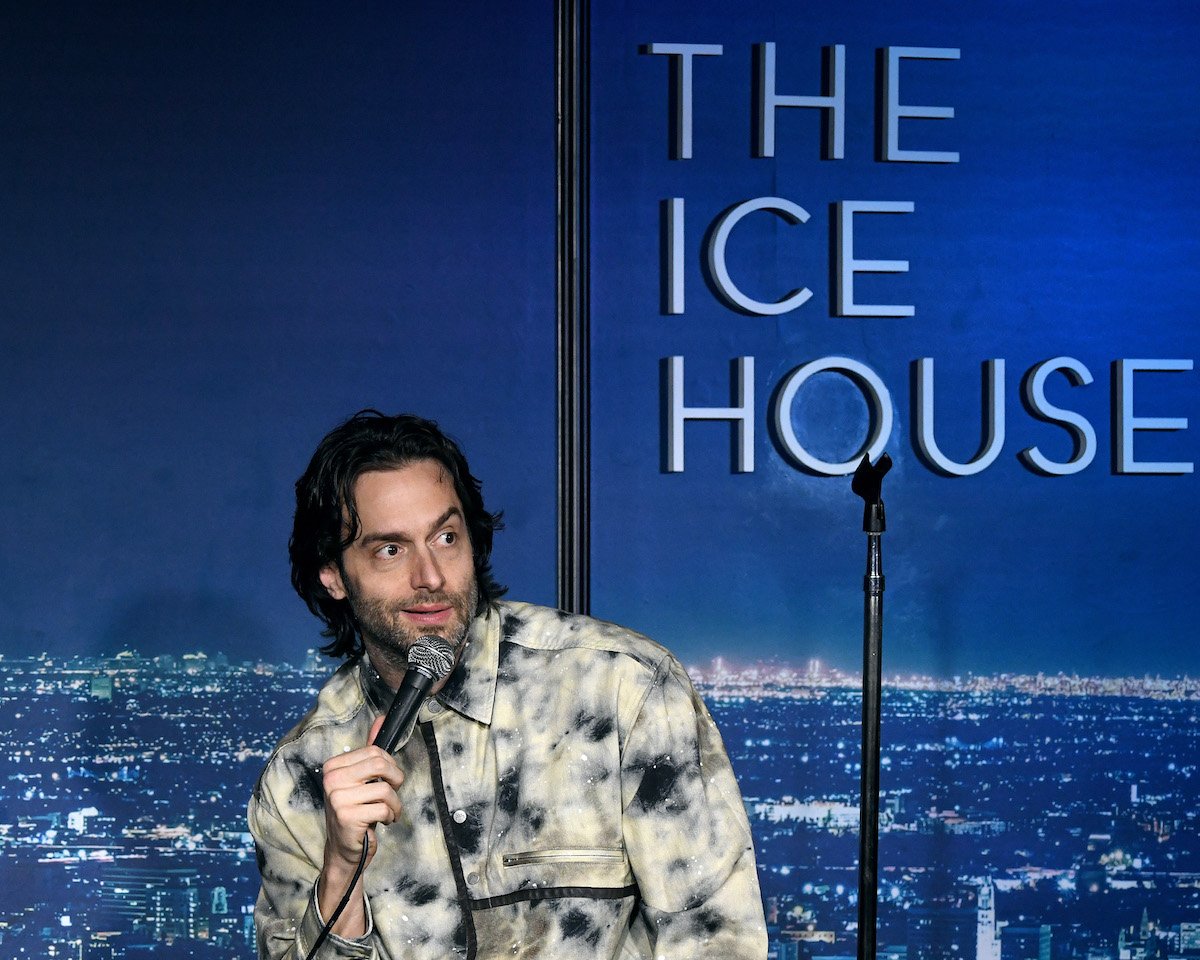 In June 2020, comedians, Chris D'Elia and Bryan Callen (from The Goldberg's), closed a deal for an unscripted prank show with Netflix. The move came shortly before allegations of sexual misconduct surfaced against D'Elia.
Shortly after the deal, some of the women came forward on social media, followed by a more detailed report via The Los Angeles Times. The claims stated that D'Elia's behavior was "predatory" among "underage girls," and "inappropriate"
The You actor and stand-up comic was also accused of exposing himself and "grooming" behaviors." Some tweets have been removed. One of the more prominent accusers left the tweet for public viewing.
"although i've been publicly saying it for years, F*CK Chris D'elia. he solicited nudes off of me when i was 17 years old and constantly messaged me whenever he was touring vancouver and asked me to come backstage to his shows," the post reads, complete with screenshots.
Others commented and shared similar stories which led to Netflix's decision to eliminate D'Elia's new show.
Netflix scrapped D'Elia's show
On Thursday, July 23, Netflix made the decision to pull the unscripted prank show led by D'Elia and fellow comedian, Bryan Callen, according to a network spokesperson. The show was going to highlight D'Elia and Callen's tight-knit friendship as they bond over pranks.
Netflix also houses the thriller series, You, in which D'Elia played Joshua Bunter (aka Henderson) — a sexual predator who's life is explored throughout season 2.
Star of You, Penn Badgley, spoke out about the allegations, particularly in the case of underage co-star, Jenna Ortega, who also played one of D'Elia's character's victims on the show.
"We can feel safe and sound there," Badgley said. "The idea that a show like ours would indirectly, unwittingly be a haven for people who are abusive is disturbing. It's very disturbing."
D'Elia will not return to the set of You. However, D'Elia the streaming service has three of the comic's stand-up comedy specials still available. He's also slated for Army of the Dead, which will also air on Netflix.
D'Elia responded to the allegations
According to the gossip site, TMZ, D'Elia denies all allegations saying he only "engaged in legal and consensual relationships."
"I know I have said and done things that might have offended people during my career, but I have never knowingly pursued any underage women at any point," D'Elia said.
"All of my relationships have been both legal and consensual and I have never met or exchanged any inappropriate photos with the people who have tweeted about me. That being said, I really am truly sorry. I was a dumb guy who ABSOLUTELY let myself get caught up in my lifestyle. That's MY fault. I own it. I've been reflecting on this for some time now and I promise I will continue to do better."
Callen's thoughts appear "conflicted" when speaking on the podcast, The Fighter and the Kid. He claimed to know D'Elia as a "ladies man" and had "never seen or heard of him doing anything illegal."
"And right now I have to believe that because he's still a friend," Callen said. "And it may be unpopular to say that, but I don't know what else to say. I don't know what else to do. I just think it's an impossible situation and I'm just at a loss. I'm praying that what I'm hearing isn't true."
Since then, Callen has distanced himself from D'Elia by deleting pictures from his Instagram account. Likewise, D'Elia's CAA, WME and 3 Arts Entertainment talent reps fired him.
It's unclear if Netflix will, at some point, omit all of D'Elia's work from the site. For now, the unfilmed project is the only one scrapped and no charges have been filed against D'Elia.
How to get help: In the U.S., call the RAINN National Sexual Assault Telephone Hotline at 1-800-656-4673 to connect with a trained staff member from a sexual assault service provider in your area.