Netflix's 'Cat People' Producer Admits His Dog 'Did Not Love Cats'
If you liked Dogs on Netflix, there's a new series for animal lovers. This one doesn't give you more dog content, though. It actually provides insight into the dog's mortal enemy. It's a series called Cat People, and it gives an in-depth look into the lives of cat owners who can't get enough of their feline companions.
The executive producer behind both shows has gone on record saying he likes both animals, but that it's actually been over 17 years since he had a cat. That may be surprising for some after watching the show, given the positive light it puts cats in.  Let's take a closer look at the similarities between Cat People and Dogs and why the executive producer behind both shows hasn't had a cat in forever – but for a perfectly noble reason. 
How 'Cat People' is similar to 'Dogs'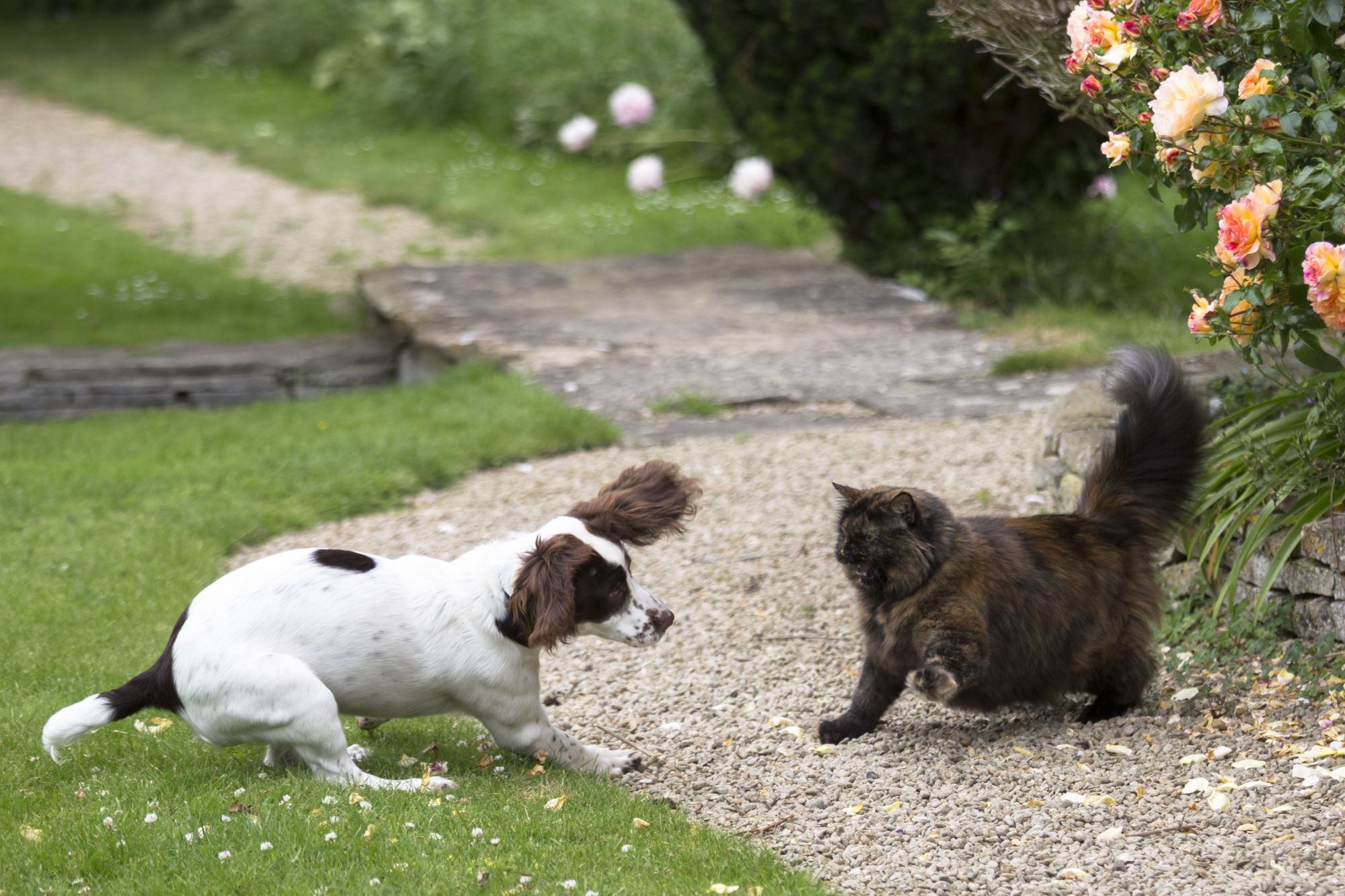 Cat People is a documentary series about people who love and own cats. Much like Dogs before it, it's about those who dedicate a decent portion of their life to owning and living with cats. What both shows have in common is that they focus on the animals and the stories of the people who love those animals. They show how both cats and dogs affect their owner's lives. 
One would think that the person behind both shows would have both a dog and a cat, as many pet owners do. This assumption is incorrect. However, the creator has a good excuse. 
The creator of 'Cat People' hasn't had a cat but for a good reason
The producer of both shows is named Glen Zipper. He recently had an Ask Me Anything session on Reddit and was asked by one fan of the show whether he was a cat or dog person. He stated that he liked both, but with the caveat that he hadn't had a cat in quite a long time. He had a good reason, however. It was because of his furry companion at home: 
"I will say I started out as a cat person and dogs came next. My dog Anthony, who was with me for 17 years until he passed right before the pandemic, did not love cats… so it's been a while since I've had cats in my life. But right now I am an "animal free agent" and either a cat or dog (or both) might be next."
Zipper added that cats and dogs aren't the only pets he'd consider, stating that, "I also dig ferrets. No joke." 
How the subjects of 'Cat People' incorporate cats into their lives
According to Decider, Cat People is a six-part series about people who don't just love cats – they've also figured out a way to make a living from methods involving cats. For example, one episode details the life of a "cat rapper" named Moshow. He creates viral videos starring any one of the five cats he has with his wife. 
As far as a potential second season is concerned, Zipper said on the Reddit AMA that it's too early to say, but that following the show's social media profiles could keep fans updated: 
"Discussions on S2 still a bit premature, but it it happens I am sure we will announce it and that would be the right time to submit your story. Best way to stay in touch is by following Cat People on Twitter (@NetflixCatPeeps) and/or Instagram (@NetflixCatPeople)."
That may not be definitive news of another season, but animal lovers can at least enjoy Dogs and Cat People on Netflix for now.