Netflix's 'Cowboy Bebop' Is Already Thinking About Season 2
Netflix's 'Cowboy Bebop' showrunner André Nemec revealed that he already has 'big plans' if the series gets renewed for season 2.
Cowboy Bebop is still a few days away from premiering on Netflix, but the live-action adaptation's creators are already thinking about what comes next. Starring John Cho, Daniella Pineda, and Mustafa Shakir, the 10-episode series will serve as an "expansion" to the original Cowboy Bebop anime, which aired in 1998 and 1999. The adaptation's showrunner, André Nemec, has promised to maintain the essence of the anime, and he's already feeling confident in his project. So confident, in fact, that he revealed he's already planning ideas for a potential Cowboy Bebop Season 2.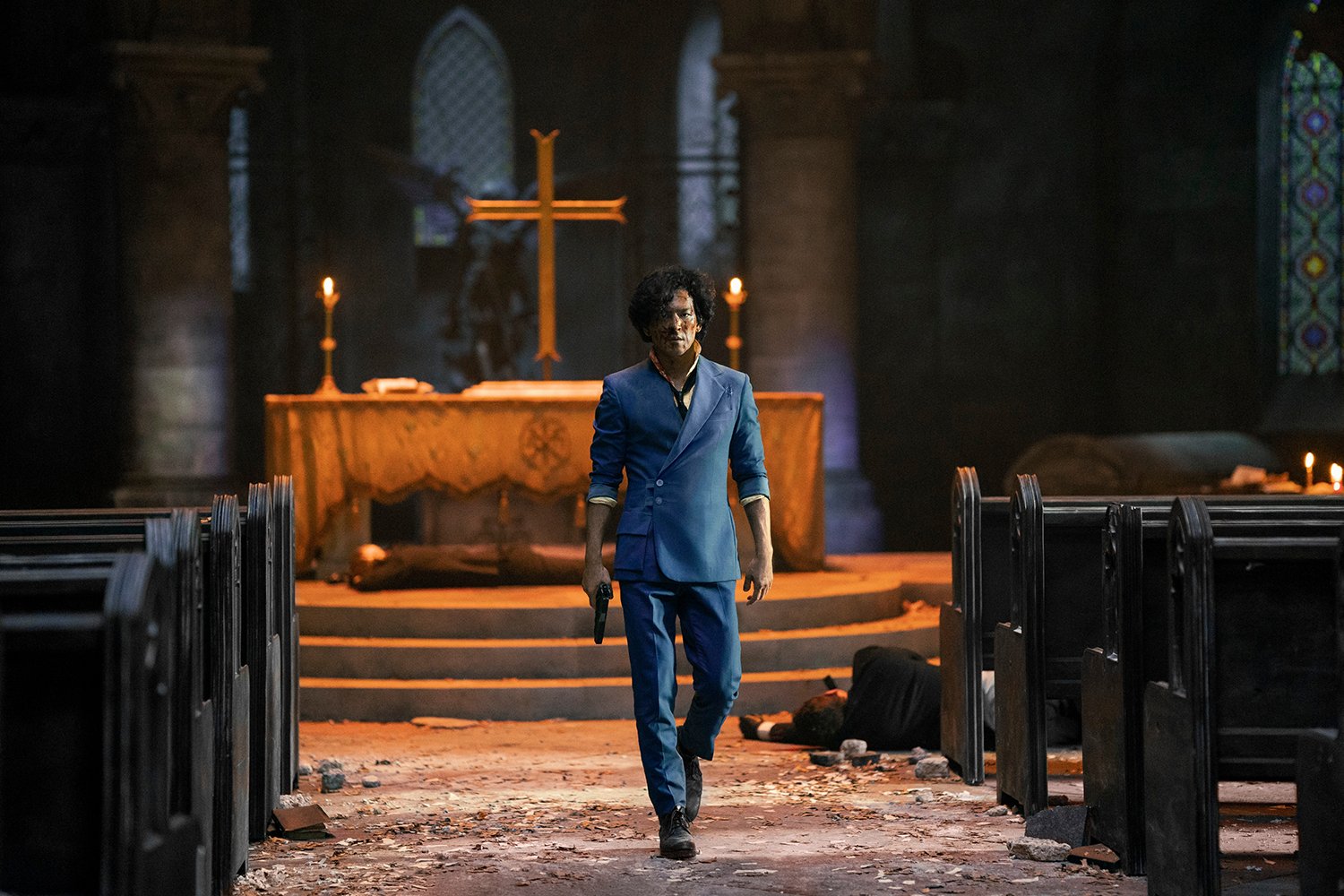 The live-action 'Cowboy Bebop' premieres on Netflix in November
The original Cowboy Bebop followed bounty hunters Spike Spiegel, Faye Valentine, Jet Black, Edward, and their trusty corgi Ein as they chased criminals. Traveling through space in their ship, the Bebop, the group often found themselves in sticky situations. Along the way, Spike faced dangerous encounters with his nemesis, a criminal named Vicious.
More than a decade later, the bounty hunters will return, this time in a live-action format. Rather than recreating Cowboy Bebop's original episodes, Nemec promised to tell new stories within the anime's universe.
"I promise we will never take the original anime away from the purists. It will always exist out there," he told Entertainment Weekly. "But I'm very excited about the stories that we're telling. I believe we've done a really nice job of not violating the canon in any direction but merely offering some extra glimpses into the world that was already created."
Cowboy Bebop will premiere on Netflix on Nov. 19.
Showrunner André Nemec is already planning 'Cowboy Bebop' Season 2
The original Cowboy Bebop only aired one season, but Nemec wants to take his version further. While attending the Netflix premiere event on Nov. 11, the showrunner revealed that he has "big plans" for season 2.
"We definitely know where we want to go, and I'm excited that we get to tell those stories. Fingers crossed that we get more Cowboy Bebop," he told The Hollywood Reporter.
Of course, Netflix has yet to confirm anything about Cowboy Bebop Season 2, so Nemec's plans are very much tentative. The streaming service might wait a few months after release to announce any next steps. However, with ideas already developing, this could mean fans will see some cliffhangers in season 1.
The possibilities are (almost) endless for a season 2
With a new slate of stories, Nemec has near endless possibilities for where he can take Cowboy Bebop. He explained that he enjoyed coming up with follow-up plots to the original anime, hopefully giving fans answers they've waited years to hear.
"Nothing was more fun than being able to say, 'Well, what did happen?' And I'm like, 'Well, I've got an answer!'" he added.
On the other hand, Nemec and the producers still made sure not to stray too far from the original Cowboy Bebop stories. As executive producer Becky Clements told THR, the writers didn't want to "screw it up" for fans who loved the original so much.
"We were terrified because the fan base was so loyal," she said. "We always had an eye toward making sure we kept the integrity of the original in the live-action."
All 10 episodes of Cowboy Bebop will hit Netflix on Nov. 19. Ahead of the release, fans can check out the 26-episode original anime on Netflix now.