Netflix's 'Cursed' is Connected to the King Arthur Legend; What's the Story About?
First look photos for Netflix's new show Cursed have been released and people are excited to see Excalibur in the hands of someone else.
The fantasy series is due to drop this summer, and although it's based on Arthurian legend, this tale is less about the famed king and his court and more about the events that happened before his reign.
So much magic and mystery surrounds the mighty Excalibur, and in Cursed, it is a woman who wields the sword. This series centers on Nimue–played by a 13 Reasons Why alum–whose path crossed with Arthur's in more ways than one.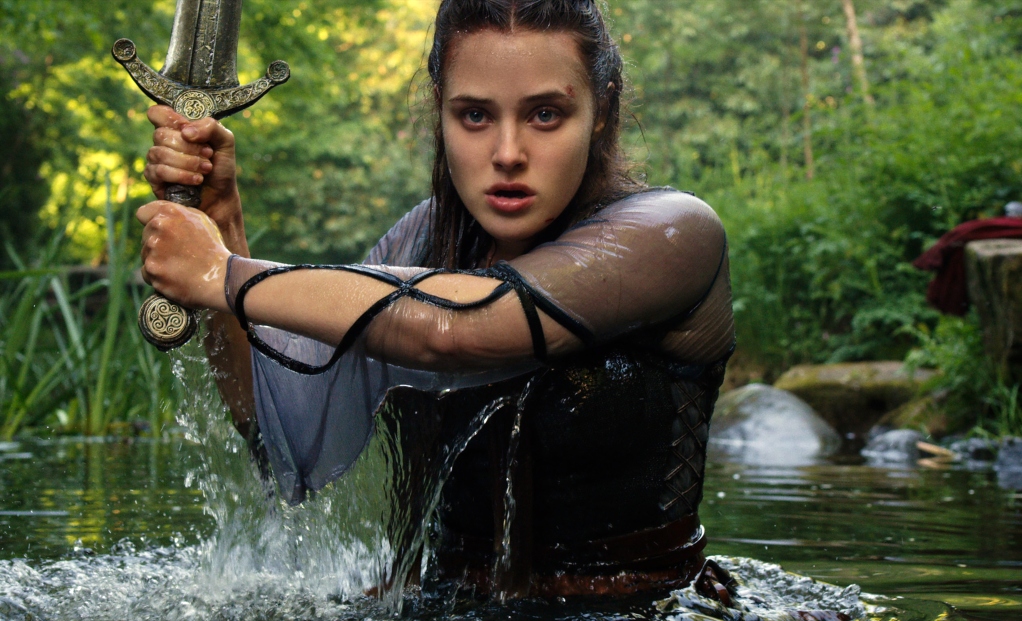 'Cursed' is fantasy adventure about a heroine
When King Arthur stories hit the screen, they usually center on him, Merlin, Lancelot, or his lady love, Guinevere.
This time, things will shift to another figure in the myths: Nimue aka the Lady of the Lake. Netflix's version is an exploration of the character who's been written in the past as a gatekeeping witch. According to Netflix's logline, Cursed will focus on a young Nimue.
"Cursed is a re-imagining of the Arthurian legend, told through the eyes of Nimue, a teenage heroine with a mysterious gift who is destined to become the powerful (and tragic) Lady of the Lake. After her mother's death, she finds an unexpected partner in Arthur, a young mercenary, in a quest to find Merlin and deliver an ancient sword. Over the course of her journey, Nimue will become a symbol of courage and rebellion against the terrifying Red Paladins, and their complicit King Uther."
'Cursed' is based on a book
One of the reasons this series could take off is because Frank Miller is attached to it. In 2019, Miller and Thomas Wheeler were tapped to create the graphic novel Cursed, which is the source material for the TV show.
Wheeler and Miller both serve as showrunners and executive producers for the series, and lead actress Katherine Langford narrates the audiobook version of Cursed.  
The book was released in fall 2019 and delves into Nimrue's connection with dark magic, Druids, and her adventure with Arthur to get the ancient sword to Merlin.
In this story, Excalibur is tied to her destiny. There are Druids, fairies, knights, and host of other characters from Arthurian lore in the book and the Netflix adaptation.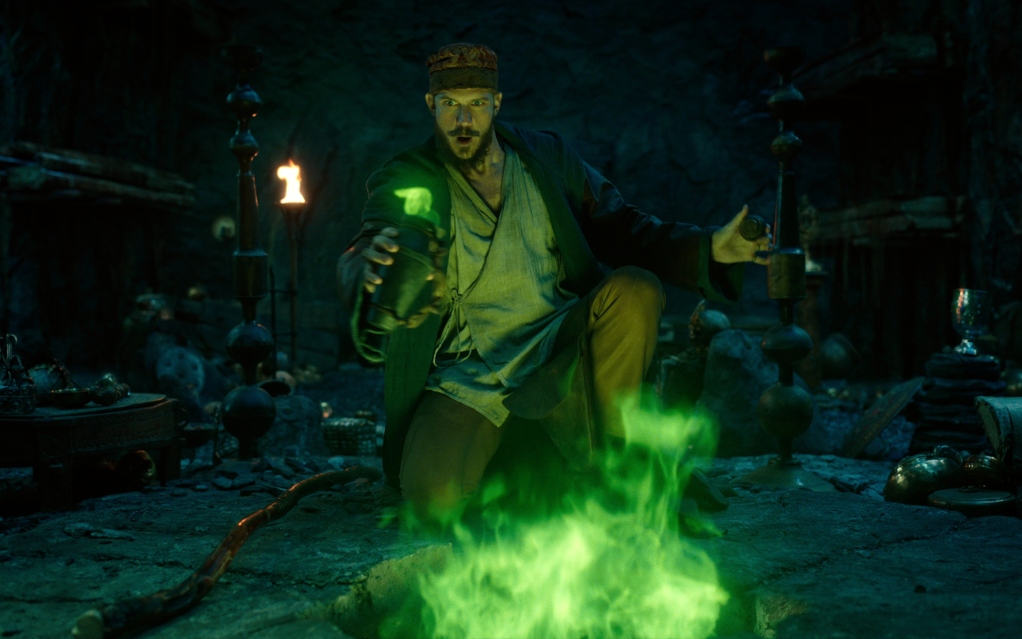 Who's in the cast of 'Cursed'?
According to a press release from Netflix, the cast lineup will feature actors who have dabbled in medieval stories or other Netflix productions. Here's a list of who is working alongside Langford:
Devon Terrell as Arthur, Gustaf Skarsgård as Merlin (Westworld, Vikings), Daniel Sharman (Fear the Walking Dead, Medici), Peter Mullan (Ozark), Lily Newmark (Pin Cushion), Shalom Brune-Franklin (The State, Our Girl), Sebastian Armesto (Poldark, Broadchurch), Emily Coates (Flack), Catherine Walker (Versailles, The Delinquent Season) and Billy Jenkins (The Crown, Holmes & Watson, Humans).
Wheeler told Entertainment Weekly he and Miller had something very specific in mind when casting for the adaptation.
"I think first and foremost when casting for Cursed, Frank and I were looking for a mythological truth, actors who could bring the emotion and the humanity to legendary characters without losing the sense of elemental magic and epic stakes."
They found that with Langford as the lead heroine and with the rest of the cast who he says brought heart and depth to the story. Look for Cursed to arrive on Netflix this summer.