Netflix Documentaries: The Best Documentaries Streaming on Netflix
Since its creation in 1997, Netflix has been a growing source of digital entertainment. The industry giant has created an expansive library including everything from classic television shows to recently released movie blockbusters.
But Netflix has seen increasing success with documentaries. Fan favorites like Making a Murderer and Cartel Land have proven that viewers love watching real-life stories just as much as any other genre. So much so that Netflix reported that 73% of its users viewed at least one documentary in 2016.
But with a constantly expanding catalog of documentaries, it can be hard to choose the true gems. The collection is eclectic and seems to be growing daily, but there are a few game changers that need to be added to your watchlist ASAP.
'Wild, Wild, Country'
When the Ways brothers began researching their documentary, they found that the people involved had a warning to give. On one side, commune members warned of government overreach and religious persecution. On the other side, neighbors warn of the brainwashing and destruction at the hands of cults. Wild, Wild, Country explores a world that began as a commune of peace and love and ended with the first bioterror attack in US history and the largest ever case of wiretapping.
'Making A Murderer'
The case of Steven Avery and Brendan Dassey has gained the attention of millions thanks to Netflix. Making a Murder takes place over the course of 10 years and presents real-life interrogations and witness tapes.
The series has left many questions about the United States justice system and has many questioning whether Avery and Dassey were actually guilty. Though the two were eventually convicted, the case is ongoing and continues to gather international attention.
'13th'
The 13th amendment of the United States Constitution criminalized slavery. But filmmaker Ava DuVernay questions whether it has been abolished.
Today's prison systems are largely for-profit organizations that make more money the more people are arrested. Mass incarceration, the war on drugs, ALEC, and racial disparities have fed into a system that DuVernay and others argue is slavery, packaged in a different format.
13th is a powerful discussion on race, the economy, and our nation's past. It brings greater context to current debates regarding racial equality in the justice system, drugs, and prison reform.
'Cartel Land'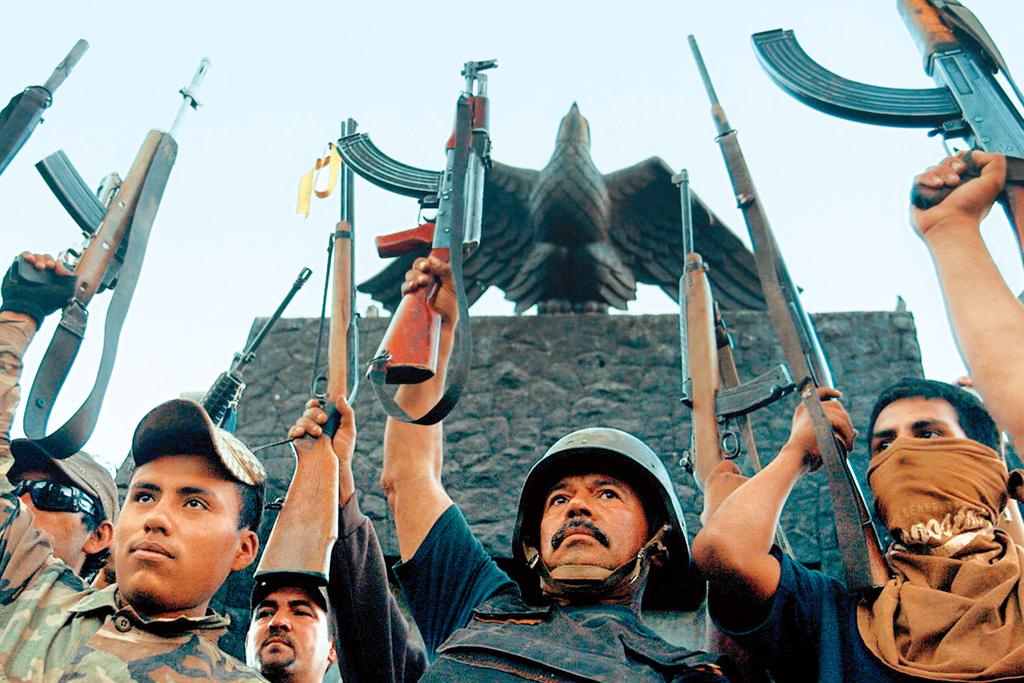 Cartel Land is an Oscar-nominated film by director Matthew Heineman. The film follows two vigilante groups fighting against Mexico's drug cartels. Dr. José Manuel Mireles, fights the cartel from within the country's borders as leader of the Autodefensas, while Tim Foley fights from Arizona to keep the cartel's drugs from crossing the border. The film is an up-close look at the risks the groups are taking to fight against the cartel and how it can sometimes be easy to blur the lines between right and wrong.
'The Square'
Egypt had gained worldwide attention by 2011 when its citizens demanded the removal of then president, Hosni Mubarak. The unfolding of the country's uprising and subsequent removal of Mubarak's successor Mohamed Morsi garnered continual media attention.
The Square takes viewers behind the scenes to witness the battle for change from the eyes of protesters. It's a look at the emotions, uncertainties, and desires of these individuals as well as a message of hope for change, though it may be a slow and painful process.
'Amy'
Amy Winehouse is argued to be one of the most talented singers of our generation. But her ongoing personal problems made her a frequent focus of tabloid magazines.
Unfortunately, Amy died in 2011 due to issues with drugs, alcohol, and bulimia. The film focuses on the singer's early life, those who loved her, and her ongoing struggles.
Netflix offers a great selection of documentaries. For unlimited access to great documentaries on Netflix, check out the extensive list of secret Netflix codes.