Netflix's 'Fear Street': CPR and 2 Other Plot Details That Left Some Fans Scratching Their Heads
Netflix's horror film trilogy, Fear Street, has so far been a treat for many slasher flick fans. The adaptation of R.L. Stine's Fear Street novels follows the town of Shadyside, cursed by a witch named Sarah Fier in 1666. For centuries, the witch has possessed residents of Shadyside and sent them on killing rampages, turning the town into the Killer Capital of the U.S.
The curse can become confusing as fans watch the Fear Street trilogy, so suspension of disbelief when it comes to plot details is important. However, there were a few smaller details that many fans couldn't get past. Here are some things that don't make sense in Fear Street.
[Spoiler alert: The following story contains spoilers for Fear Street Part 1: 1994 and Fear Street Part 2: 1978.]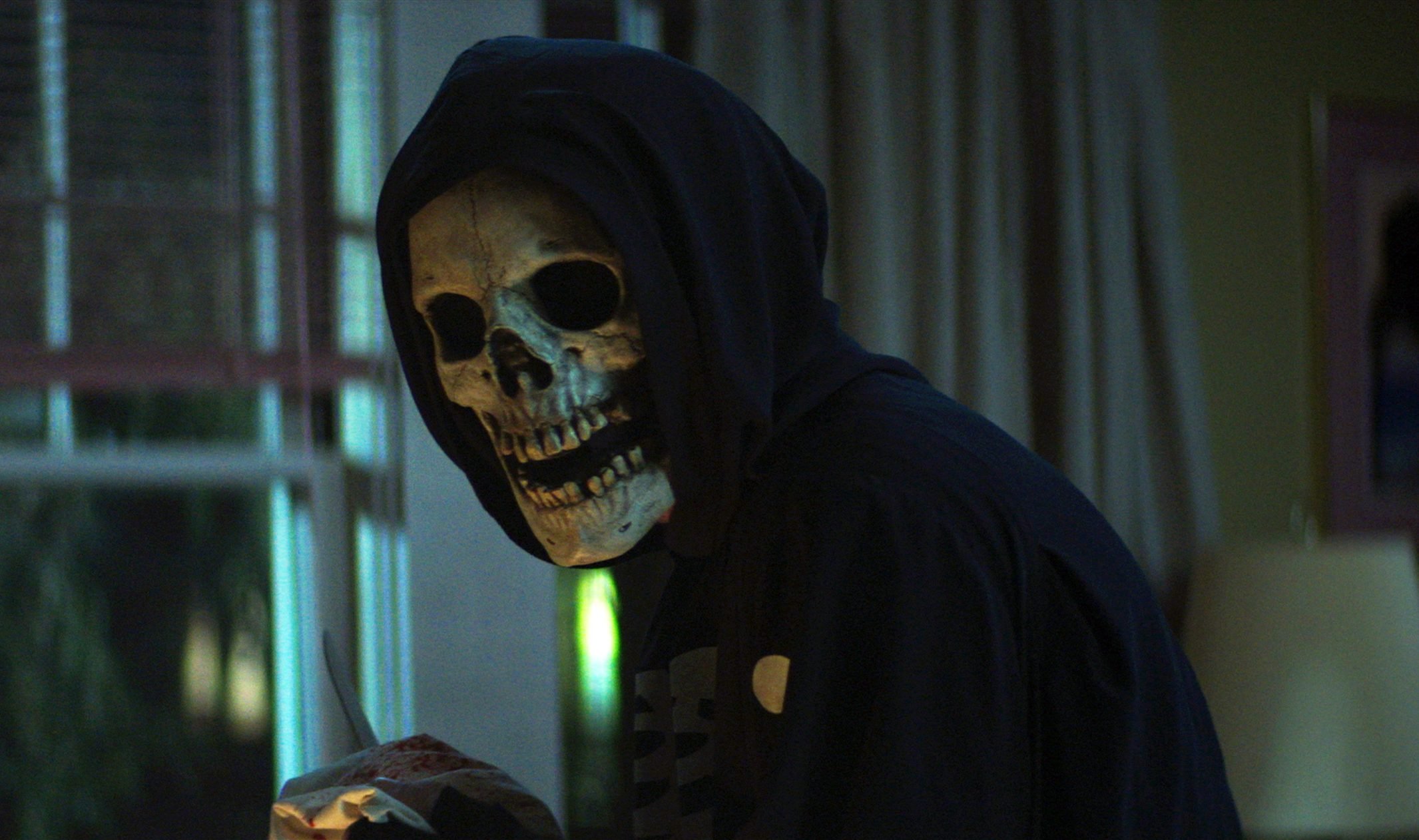 'Fear Street' doesn't quite get CPR right
Viewers witnessed CPR twice in the first two films. In the climax of Fear Street Part 1: 1994, Deena (Kiana Maderia) tried to save Sam (Olivia Welch) after drowning her by jabbing 10 EpiPens into her chest. That would have been an appropriate time to use CPR, but Deena didn't begin compressions until after the EpiPens.
In a similar fashion, at the end of Part 2: 1978, Nick (Ted Sutherland) used CPR to save Ziggy (Sadie Sinks). Ziggy had just been stabbed several times all over her body, likely hitting a few organs, so CPR probably should not have worked.
Many fans took to Twitter to express their confusion over Fear Street's use of CPR.
"It must be comforting for characters living in the #FearStreet universe that bad CPR is a cure for so many different fatal injuries," one person wrote.
"I think Fear Street stans cling onto the power of CPR a little too much, but I do too. Broken neck? CPR. Been stabbed 30 times? CPR. S — grades? Resurrect those bad boys with CPR," another user added.
Sarah Fier's bones in the middle of a shopping mall
Some shopping malls have carousels, while others have big trees with cursed bones buried beneath them. The final scenes of Part 1: 1994 saw Deena and her brother Josh (Benjamin Flores Jr.) running into Shadyside Mall, which housed the infamous tree where Sarah Fier was hanged 300 years prior. The duo learned that in 1978, Ziggy and her sister left the witch's hand beneath the tree, allowing the rain to bury it under the soil.
The bones must have had a very shallow grave because Deena and Josh found the hand very quickly. Just a few seconds of digging brought the hand to the surface, making fans wonder how no one had discovered it before.
In a Reddit thread, one fan admitted that they felt this was the "craziest" detail. No one in Shadyside found the hand inside the local mall, even by accident?
"I tried so hard to not let the shallow grave in Part 1 get to me, but Part 2 really sealed the deal," another fan commented on the thread.
Instant messaging wasn't around in 1994
Fear Street: 1994 included a few '90s time period discrepancies. For starters, fans saw Josh chatting online with someone via an instant messaging platform, which didn't arrive until the late '90s.
In addition to the platform, an eagle-eyed fan pointed out that the system used Calibri font, which only became available until 2007. Some of the music featured in the first film, like "Only Happy When It Rains" by Garbage, did not release until later in the '90s.
These details may not affect the Fear Street story too much, and they're easy to overlook. However, some '90s enthusiasts found themselves irritated with the errors.