Netflix's 'Hypnotic' Review: A Thriller With Killer 'Inception' Vibes
Kate Siegel's flair for the horror genre has made her a Netflix darling who's granted audiences hits with Midnight Mass, The Haunting of Bly Manor, and The Haunting of Hill House. In Hypnotic, she faces off against another big bad. Only this time, it's not a vampire or ghost.
With hypnotherapy at its core, the film offers a psychological ride that may have one second-guessing what's reality and what's contrived. In that way, it's clever like Inception. Hypnotic is an entertaining, barebones thriller that's less a whodunnit and more "why they did it" type of feature.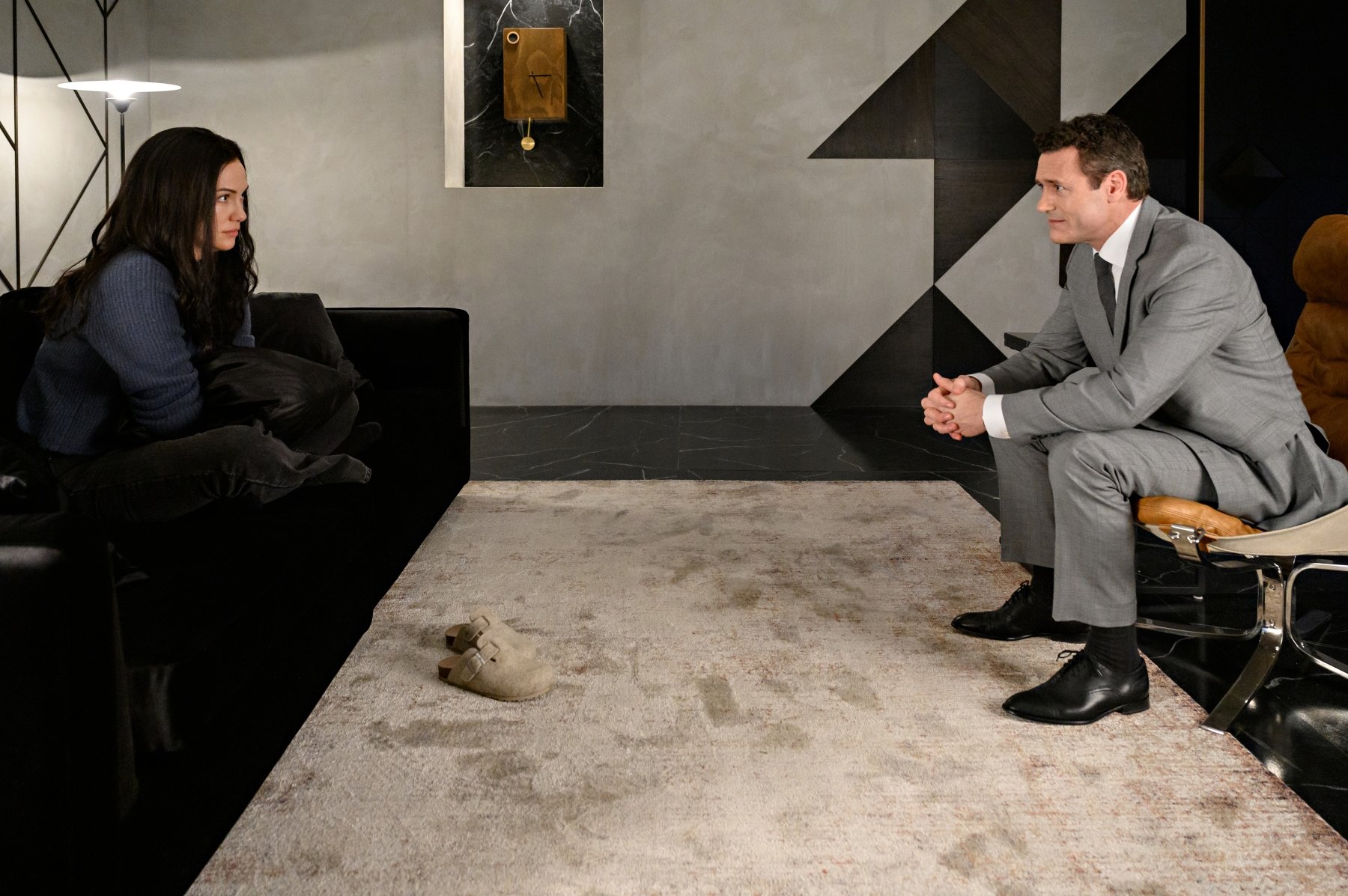 'Hypnotic' moves quickly with its point
Siegel's Jenn Thomson is in between jobs and boyfriends, but she's also holding on to some past trauma that's stopping her from moving forward. It's so bad that her friends didn't expect her to show up to their housewarming party where she spends the evening trying to avoid her ex. No worries, because Jenn's bestie Gina introduces her to singleton Dr. Collin Meade (Jason O'Mara), her hypnotherapist.
He's charming, intelligent, and warm, but his casual relationship with his client should set off red flags. In fact, Jenn jokes about the fuzzy boundary. However, Gina later convinces her to book a session with him. At first, tapping into her subconscious seems like a feasible idea, and it seemingly goes well. Until it doesn't.
Jenn begins to have blackouts. She also dreams about Dr. Meade, and some of them are sensual. About halfway through the movie, she — and the audience — figures out that he's a shady doctor with a sinister agenda. After Jenn discovers his creepy ties to other women with similar experiences, she approaches a detective (Dulé Hill) who investigated Meade in the past. Boy oh boy.  
There are layers to Jenn's hypnotic experiences
Meanwhile, the good doc is wreaking havoc on everyone by just uttering certain words. He also happens to know where Jenn is and where she will be at all times. Where Hypnotic gets interesting is when it blurs the lines between Jenn's actual life and the one created through post-hypnotic suggestion. Leonardo DiCaprio's totem would come in handy here.
The subconscious is a wondrous, complex, and revealing place. Despite the chaos and invasiveness Meade brings into Jenn's life, she manages to make a little bit of leeway with his treatments. At times, the doctor's dangerous hypnotic commands seem silly, but the whole ordeal sparks real-life questions about abusive hypnotherapy practices.
Stream this one for entertainment value
Still, Siegel is in her element as Jenn, a character who the villain wrongfully underestimates. Watching her take back control is somewhat satisfying, and at least she has sense enough to speak up and seek help. This is no passive hero.
While the movie has predictable and giggle-worthy aspects, it's worth sticking around to discover why Meade is a psychopath. And as Siegel puts it to Nerds of Color, O'Mara's Meade gives "psychiatrist zaddy" vibes and she'd like to see fans turn into stans for him after his performance.   
RELATED: 'Hypnotic': Netflix's Horror Movie Trailer Hypnotizes in Terrifying Ways