Netflix's Live-Action 'One Piece' Announces Official Cast, Actors Celebrate With Emotional Reaction Posts
The stars of Netflix's live-action 'One Piece' adaptation have reacted to the cast announcement with excitement and gratitude.
One Piece fans are now one step closer to seeing Netflix's live-action adaptation. On Nov. 9, Netflix and One Piece manga author Eiichiro Oda announced the five main cast members for the upcoming series. In response to the news, the stars took to social media to share their excitement, disbelief, and gratitude. One Piece may still be months away, but the casting news comes as a sign that the ball is rolling with production. In the meantime, check out what the cast said about their One Piece characters.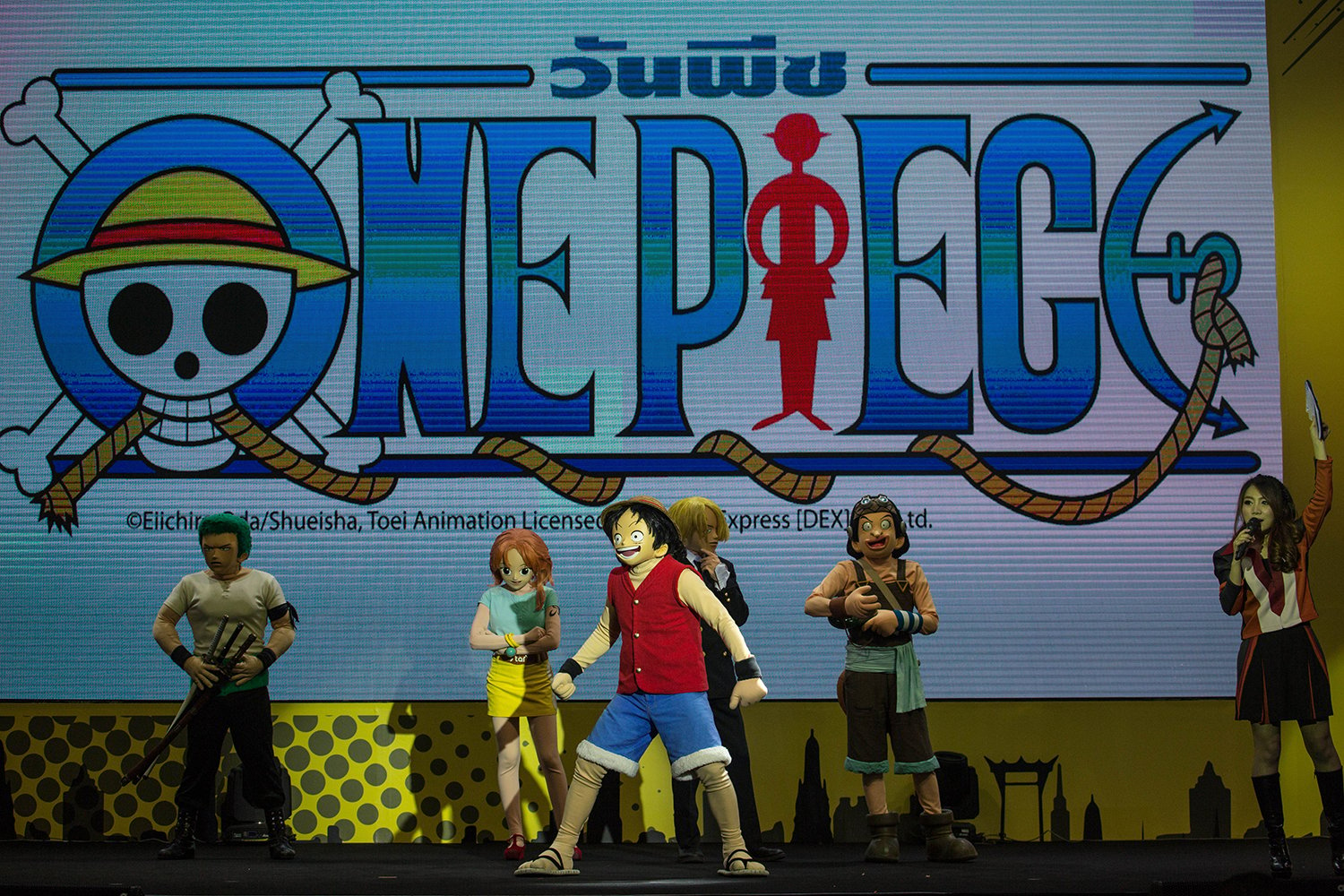 Netflix reveals 5 cast members for its live-action 'One Piece' adaptation
Netflix first announced the One Piece adaptation in January. Based on the manga and anime of the same name, One Piece will follow a traveler named Monkey D. Luffy and his band of Straw Hat Pirates as they search for the "One Piece" treasure. Oda will executive produce the series with Netflix and Tomorrow Studios, the same studio behind Netflix's live-action Cowboy Bebop adaptation.
The streaming service has officially cast Who Killed Sara? star Iñaki Godoy as Luffy. Meanwhile, Fear Street actor Emily Rudd will play Nami, the Straw Hat Pirates' navigator, and Pacific Rim: Uprising's Mackenyu will play Roronoa Zoro, a swordsman. Green Leaf star Jacob Romero Gibson will play Usopp, a sniper, and Villain's Taz Skylar will play Sanji, a cook.
As Variety reported, Oda released a statement to announce the cast.
"Their face, the size of their mouths and hands, their aura, the way they carry themselves, their voice, their acting skills, their height, the balance amongst the Straw Hat Crew, etc…! We decided on this cast after numerous discussions involving people around the world! These are the people who will be our Straw Hat Pirates!" the statement read, in part.
Netflix's 'One Piece' stars react to the announcement with heartfelt Instagram posts
The five One Piece cast members immediately took to Instagram to share their reactions and thank Netflix.
"I WILL BE THE PIRATE KING !!!! I'm so grateful for this opportunity, and congratulations to the rest of the straw hat crew," Godoy wrote alongside an announcement video on Instagram. "Thank you, Mr. Oda, for the trust. I won't let you down."
Likewise, Skylar thanked Oda for the trust and added, "We're in for a wild ride."
Gibson shared an image of his character and called the role "one of the greatest honors."
"Struggling to find the words for a moment as momentous as this. But all comes in time. For now and always, it begins and ends with gratitude. I'm overwhelmed with a sense of purpose amongst it all," part of his caption read.
Mackenyu wrote that he was "thrilled" about his role, and Rudd had two words for the casting: "Holy s***."
Does the live-action 'One Piece' have a release date yet?
Netflix's One Piece is still early in production, so the adaptation does not yet have a release date. However, Oda assured in his statement that the team would keep moving.
"It'll take a bit more time to get this show done, but we'll continue to do our best to deliver a show that we're confident will be enjoyed by everyone around the world!" he said. "Look forward to more updates in the future!"