Netflix Made a Movie Called 'Tall Girl' And People Are Not Feeling The Trailer
Netflix is primed to drop another teen movie this month, adding to its serviceable collection of content that takes viewers back to junior high or high school. Grownups and kiddos both enjoy these flicks.
Not limited to one genre, the platform offers up the chance to watch a teen-themed drama, love triangle story, best friend soap opera comedy, or an odd but delightful mixture of everything. Netflix recently released the trailer for its latest flick, Tall Girl, and not all the reactions are glowing.
Unlike To All the Boys I've Loved Before or Dumplin', Tall Girl is a Netflix Original that isn't based on a YA novel. This is a film that was created from scratch.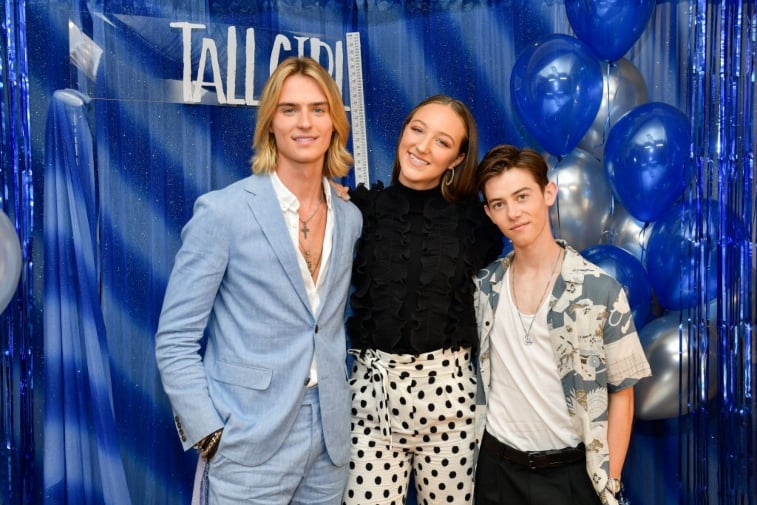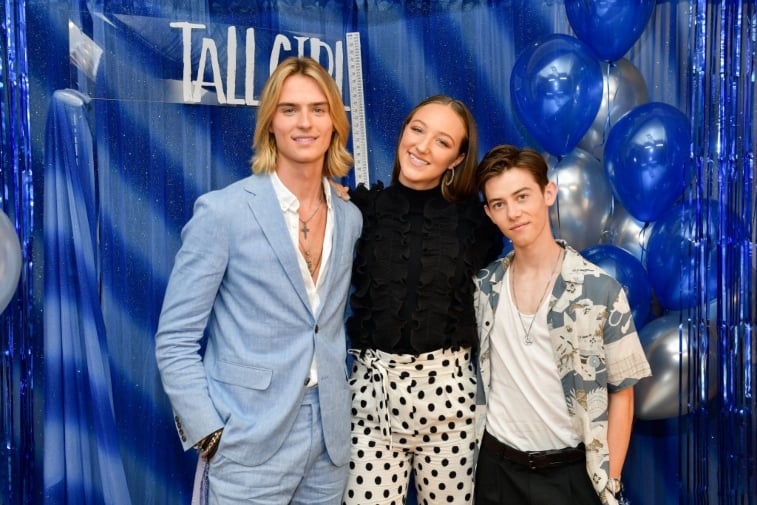 'Tall Girl' is about what, exactly?
It is unnecessary to say, "Don't be fooled by the title" because the movie's premise is about just that: Jodi, a tall girl. Navigating the hallways and social ladders of high school is not easy when you're 6'1, and it's especially difficult to find romance as a girl who's vertically endowed.
16-year-old Jodi, played by Ava Michelle, doesn't feel understood, beautiful, or empowered, and gets bullied for her height. Set in New Orleans, the rom-dramedy is described by Netflix as having the flavor of a John Hughes film.
According to this media release, here's a synopsis:
"Tall Girl is the 2019 Netflix original comedy about Jodi, the tallest girl in her school, who has never quite felt comfortable in her own statuesque skin. All of that changes when she falls for the handsome (and equally tall) foreign exchange student Stig who, of course, gets Jodi's quirky, best, male friend Dunkleman and his hippie mom as a host family. As a result, Jodi gets embroiled in a surprising love triangle, which helps her realize she's far more than her insecurities about her height have led her to believe."
Directed by Nzingha Stewart, the film also stars Steve Zahn as Jodi's father (he played the dad in Diary of a Wimpy Kid), Angela Kinsey, Sabrina Carpenter, Griffin Gluck, Anjelika Washington, and Clara Wilsey.
Reactions to the 'Tall Girl' trailer spark online debate
While some fans are happy to see a new lighthearted teenie bopper movie hit the platform, others aren't convinced the "tall girl" theme was a good choice. Some view the idea for a movie about tall girls as an oppressed minority as a joke, or simply not worthy of an entire movie.
Of the many comments on YouTube and Twitter, there's a consensus that opposes Jodi's mother's line in the trailer about the adversity she's facing. People feel it's just not that deep.
One social media user wrote, "Ah yes, the one thing I remember from high school is how difficult things were for extremely attractive tall blonde girls." Another tweeted, "Netflix cancelled The Get Down to make a show about a tall white girl's supposed oppression. No words."
Questioning Netflix's attempt to hit the right notes with representation, fans sounded off that they'd prefer the streamer tackle other stories in the pursuit of diversity and inclusion.
A few quipped that a short guy movie should be next, while others want Netflix to up their game with characters of different ethnic backgrounds, sexual orientations, or disabilities.
Complaints abound that the trailer is too forthright
People love a good trailer, but that typically means there's enough to pique your interest without giving away too much. Collider wrote that the Tall Girl trailer "gives away the whole story," and others are saying that the movie looks super predictable.
Taking wild guesses, people foresee that tale will show Jodi rising from tall girl adversity and angst only to embrace herself as she is, with the help of her friends and family. After coming to the inner realization that her height is not a curse, she'll reciprocate the crush of the nice, short guy and put the dreamy foreign exchange student in the friend zone.
Viewers will find out when the movie officially premieres on Sept. 13. Until then, there's a possibility that Netflix will share a second trailer leading up to the film's arrival date.