Why Netflix Thought Miley Cyrus Was the 'Obvious' Choice for Ashley O. in 'Black Mirror'
She's doing Instagram Lives, performing at music festivals like Governors Ball, and starring in the Netflix original show, Black Mirror. Miley Cyrus is on a roll. For one YouTube video, the producers of this dystopian series discussed why Miley Cyrus was an obvious choice to play Ashley O. Here's what viewers learned.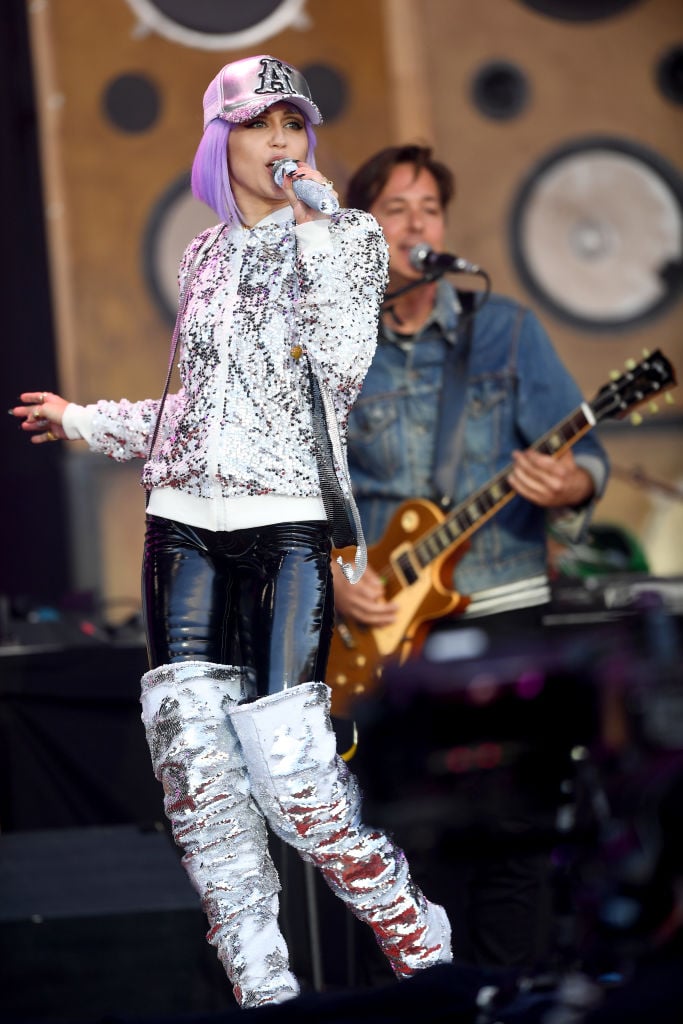 Miley Cyrus appeared as Ashley O in the 'Black Mirror' episode 'Rachel, Jack, and Ashley Too'
Last year brought a few new, creepy episodes of Black Mirror to this streaming platform. That includes one about a video game starring Marvel's Anthony Mackie and another about a hostage situation gone extremely wrong.
One of those new episodes, titled "Rachel, Jack, and Ashley Too," dealt with a popstar barred from being creative by her manager. When one teenager becomes obsessed with her doll based on the idol, things get a little weird for Rachel, Jack, and Ashley, too.
Miley Cyrus appears as the purple-haired performer, Ashley O, even singing a few songs for the Black Mirror episode. Other actors featured include Madison Davenport and Angourie Rice.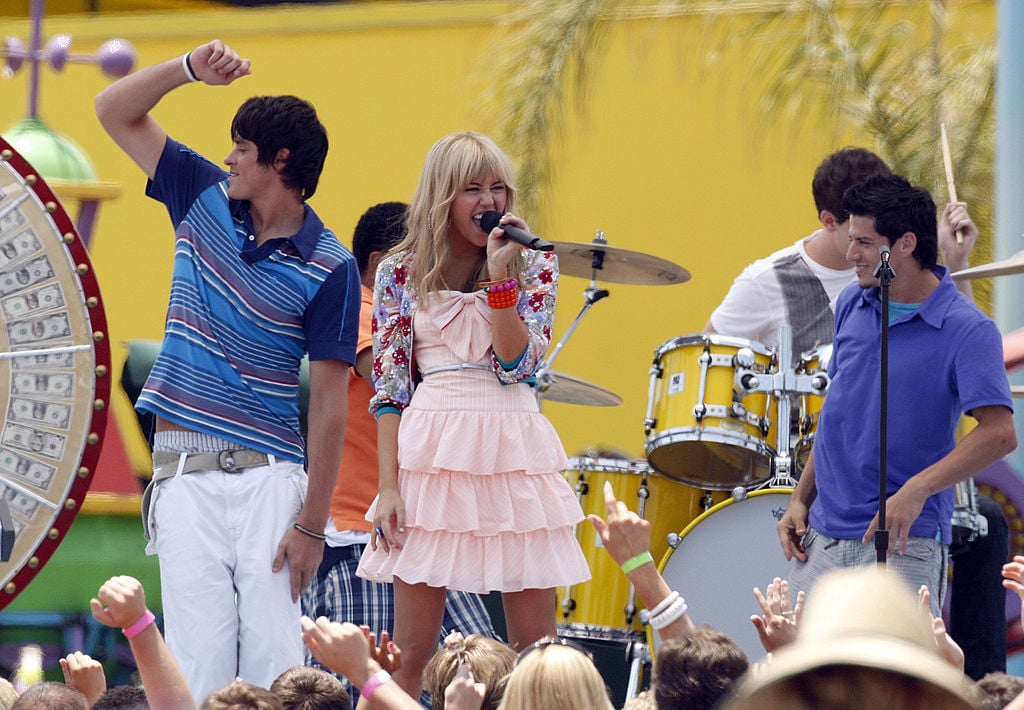 Miley Cyrus is one of the few artists to have three personas listed on Spotify
In conjunction with this new episode, Black Mirror released two songs with Miley Cyrus, "On A Roll" and "Right Where I Belong." Both songs earned over 6 million plays on Spotify, rivaling the popularity of Cyrus' other alter-ego, Hannah Montana.
These releases made Miley Cyrus one of the few artists with three personas on Spotify. Throughout her career, this singer released songs as Ashley O, Hannah Montana, and Miley Cyrus.
In fact, Black Mirror was one of Miley Cyrus' first times acting outside of Disney. (She did appear as a celebrity guest judge on the reality series, RuPaul's Drag Race.) Although her character might've both been international pop stars, the stories couldn't be more different.
Some of the creators of this Black Mirror episode shared that this dark departure for Miley Cyrus was one of the things that appealed to her the most.
For the creators of 'Black Mirror,' Miley Cyrus was an obvious pick for Ashley O
So how do you pick someone to portray an empowering pop star with a dark secret and an overbearing manager? One video for Netflix touched on the creators' decision to cast Miley Cyrus in the starring role. It currently has over 200,000 views.
"If you've got a story in which one of your main characters is a big, international pop star it bloody helps if you've got someone who knows what they're doing," creator Charlie Brooker said.
"So we obviously thought of Miley Cyrus but didn't dream that she would ever say 'yes,'" producer Annabel Jones said.
"And quite quickly it was apparent that she has a really good sense of humor and she's kind of been through, not directly, but she's been through a lot of the stuff that happens in this story," Brooker continued.
Episodes of Black Mirror are available for streaming on Netflix.