Did Netflix Greenlight 'One Day At a Time' Season 4?
The third season of Netflix sitcom One Day At a Time has landed on the streaming site. Starring Justina Machado as Penelope, a nurse and veteran raising her two children after her divorce, the series has become very popular in certain circles. However, that doesn't mean that it will get a fourth season. Here's what we know about whether or not One Day At a Time is getting renewed by Netflix.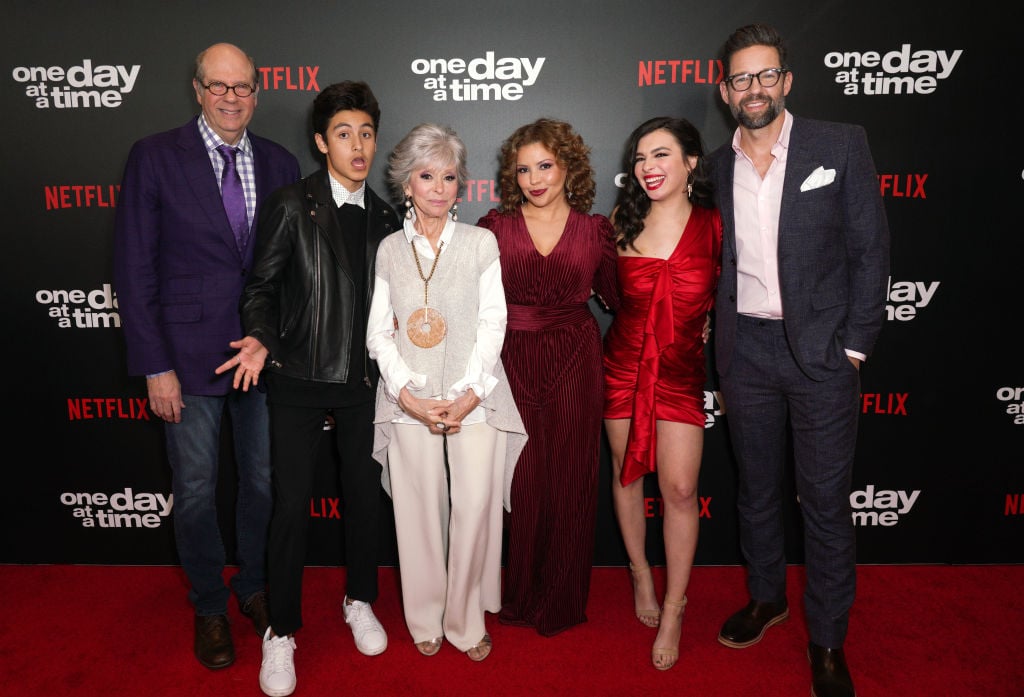 One Day At a Time is a remake

The title of the show might sound familiar to some. That's because it's a remake of the 1975 sitcom developed by Norman Lear, who was also responsible for popular shows like All in the Family and Sanford and Son. The original series had a similar premise and starred Bonnie Franklin, Valerie Bertinelli, and Mackenzie Phillips (the latter of which has a recurring role on the remake).

It's a personal story for co-creator Gloria Calderón Kellett

Though it features many of the same themes as the original, the new One Day At a Time is completely its own. This is primarily because creators Gloria Calderón Kellett and Mike Royce used parts of their lives as inspiration. In particular, Kellett drew upon her experiences as a child of Cuban immigrants. Many of the images featured during the opening credits of each episode are of Kellett and her family, as well as of stars Machado, Rita Moreno (Lydia), Isabella Gomez (Elena), and more.

The first three seasons have been universally praised

Though no series is perfect, One Day At a Time comes close, according to critics and audiences. From its LGBTQ+ representation to its portrayal of mental health and addition, the show manages to realistically tackle universal issues in a way that resonates with people from all walks of life. With a 99% critics score and 90% audience score on Rotten Tomatoes, it's hard to argue that people really like One Day At a Time.

Will there be a Season 4 of One Day At a Time?

Unfortunately, there's still no word as to whether or not the series has been picked up for Season 4. A bit of news came in the form of a tweet from Kellett who explained that while Netflix execs see the good and understand the impact the show has made, it's lacking in viewership. Following her tweet, the social network lit up with the hashtag #RenewODAAT as critics and audiences alike shared their love for One Day At a Time, and encouraged others to watch.

Netflix has yet to comment

The streaming service isn't exactly known for being forthright when it comes to data. Many series have been canceled despite having passionate fanbases, and because Netflix doesn't rely on the regular numbers that networks do, it's hard to say what ultimately drives the decision-making process. Netflix hasn't yet released a statement regarding the future of One Day At a Time, but Kellett seems to think it will happen soon.

Here's what you can do to help

If you're a fan of the show, know someone who is, or just want to help support quality TV, Kellett recommends watching the show. You can also recommend it to friends. She posits that international numbers are very important, so if you don't live in the U.S., or know someone in another country who you think might like One Day At a Time, that's a good start. For now, let's keep hoping that Netflix comes decides to give us a Season 4.