Netflix Released Its 10 Most Popular Stand-Up Specials of 2019
Netflix has become the go-to service for original stand-up comedy specials. It has supplied unprecedented deals to some of the most beloved comics, such as Dave Chappelle. There are also rumors that Eddie Murphy will perform his first stand-up special in over 30 years on the streaming service. With so much content, it's hard to pick a favorite. But Netflix has released its top 10 streamed comedy specials of 2019. Here's the list.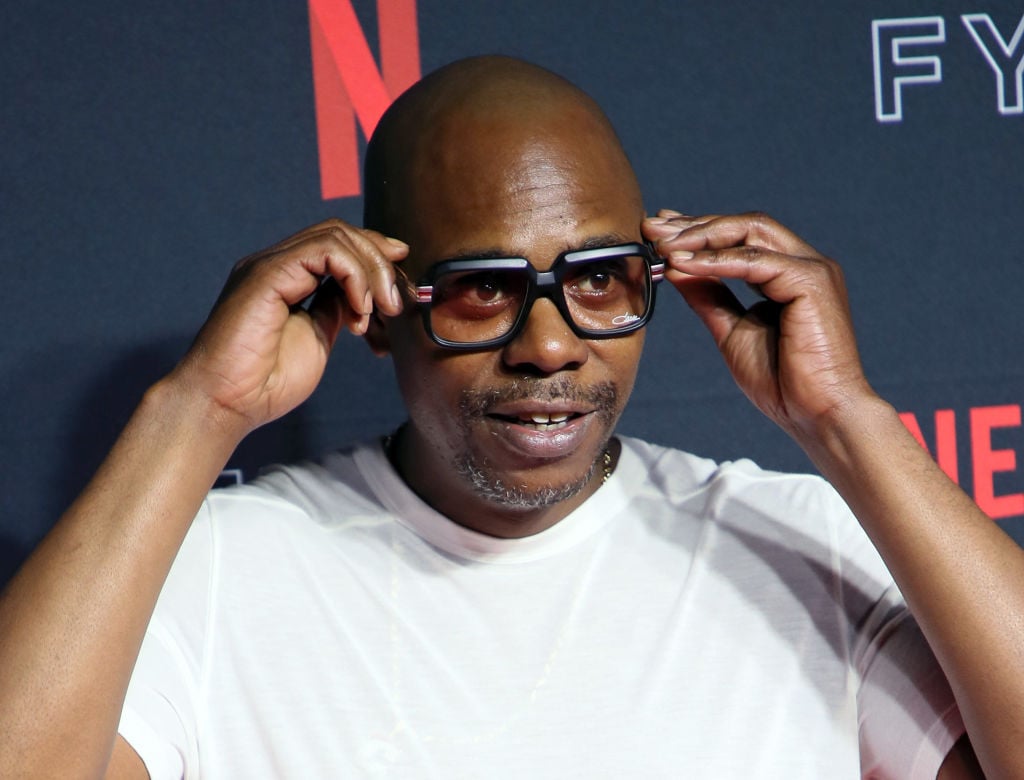 10. Mike Epps 'Only One Mike'
In his follow-up to his 2015 Netflix comedy release Don't Take it Personal, the Kevin Bray directed special garnered laughs with Epps talking about everything from sexual misconduct to special education. The hour-long special was taped at the famed Constitution Hall in Washington, D.C. Only One Mike marks Epps' sixth stand-up special. A review on Ready Set Cut praises the comedian for his energy but admits to feeling as if his routine is redundant. 
9. Wanda Sykes 'Not Normal'
Not Normal is Syke's first Netflix stand-up special and her fifth overall. A reviewer from the New York Times was so impressed by the special that he recommended that readers get to know Sykes as equally for her stand-up as she is for her comedy roles in film and television. A lot was riding on Sykes after her fellow comedy peer, Mo'Nique, accused the streaming service of racial bias and gender bias after she was offered a deal she found to be unfair.
8. Jeff Dunham 'Beside Himself'
Dunham talked about many things related to politics in his second Netflix special. Filmed in front of an audience of 10,000 in his hometown of Dallas, he used puppets throughout the show as a ploy to talk about things that normally are considered uncomfortable for conversation. His comment about President Trump being the "best president ever" received approval from the audience but critics were displeased.
7. Aziz Ansari 'RIGHT NOW'
Ansari doesn't hide from the sexual misconduct allegations brought against him last year. He addresses them head-on in Right Now. Other topics he touches on include his familial relationships, white people who want to appear anti-racist and the sexual misconduct of R. Kelly and Michael Jackson. The special received mainly positive reviews.
6. Bill Burr 'Paper Tiger'
Forbes Magazine compared Paper Tiger to Dave Chappelle's critically acclaimed Sticks & Stones, saying that both specials have material "deliberately designed to offend." Burr talks about sexual assault, cancel culture, mocks feminism, and reveals he's not a fan of Michelle Obama in his special. The reviews on Paper Tigers have been mixed.
5. Amy Schumer 'Growing'
Schumer made headlines when it was revealed that she negotiated higher pay for her Netflix specials after discovering her male peers were earning more than her. She filmed the special when she while she was visibly pregnant with her first child, which many fans and critics admired. Despite her baby bump, she didn't hold back when talking about what she's become most known for discussing: sex and body image. The Guardian notes that Growing "proves that even on the precipice of motherhood, she is still the daddy of carnal standup."
4. Ken Jeong 'You Complete Me, Ho'
In his first Netflix special, Jeong makes does many of the jerk-off motion that his famous character, Leslie Chow of the Hangover, is known for. The meat of his one-hour special is about his road to entertainment. He hilariously recalls quitting his day job as a medical practitioner after landing a part in Knocked Up. Forbes Magazine gives Jeong kudos for his high energy, charisma and likeability.
3. Gabriel 'Fluffy' Iglesias 'One Show Fits All'
After 20 years in stand-up comedy, Iglesias gives his all in his second Netflix special. For 90 minutes, he serves as a compelling storyteller. A review in The Morning Call loves the comedian's creativity and considers his special "wide-ranging."
2. Kevin Hart 'Irresponsible'
Filmed in front of a sold-out arena in London, Hart tackles his cheating scandal head-on in Irresponsible. He delivers what fans expect: personal stories that are tragic but he's able to find the funny in all. As usual, Hart ends his special with words of advice for his audience and viewers by telling them to embrace their imperfections instead of vying for perfection.
1. Dave Chappelle 'Sticks & Stones'
Sticks & Stones is Chappelle's fifth Netflix special. Detailed as "a provocative perspective on the tidal wave of celebrity scandals, the opioid crisis, and more," Chappelle is funny, witty and unapologetic. The special received mixed reviews and was deemed as controversial due to its subject matter, with jokes surrounding the abuse allegations against singers Michael Jackson and R. Kelly, as well as jokes about the LGBT community.
All comedy specials are available for streaming on Netflix.