Netflix and Sony Announce Additions to Cast of 'Lady Chatterley's Lover' Movie
Sony and Netflix's Lady Chatterley's Lover movie is heating up. The production has added new cast members to complete an impressive ensemble. It's all happening as part of a new deal that allows Netflix a first chance at any movies Sony intends to stream. Here's what we know. 
The 'Lady Chatterley's Lover' movie adaptation stars Emma Corrin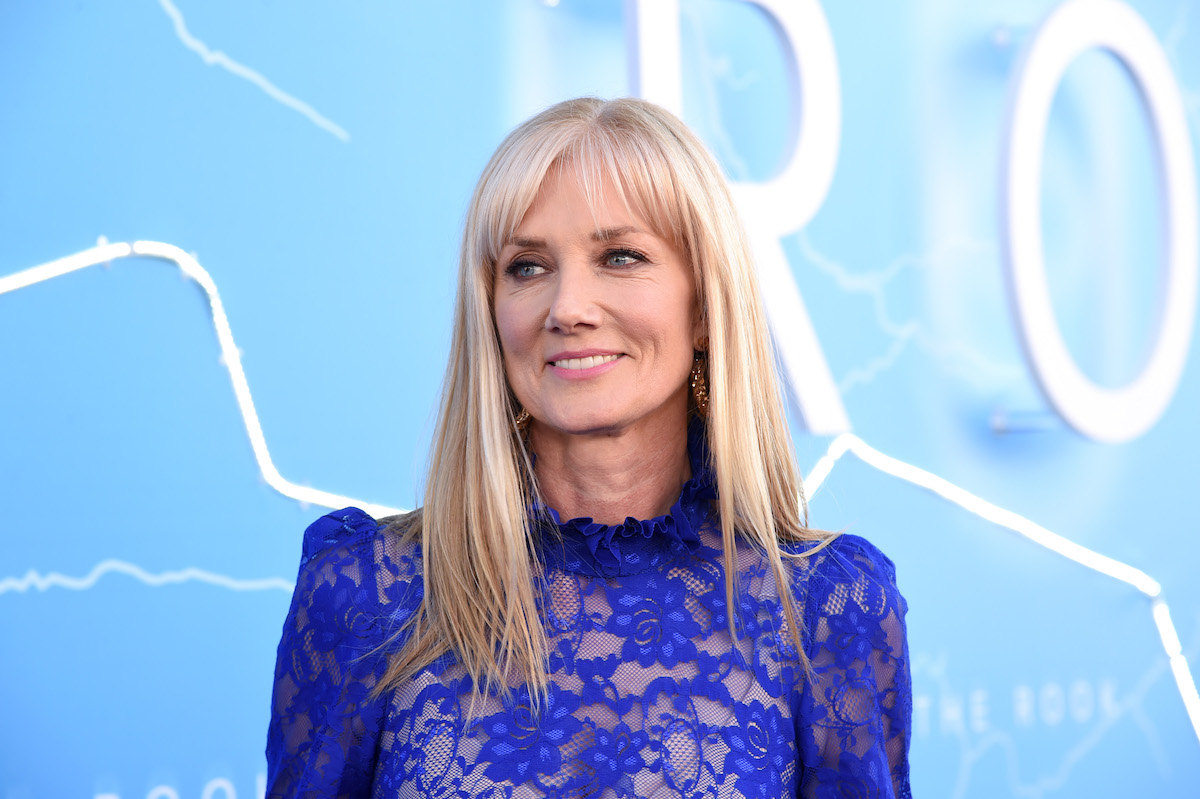 The Sony/Netflix film, the latest adaptation of the erotically charged D.H Lawrence novel, will be produced by 3000 Pictures. 
It was previously announced that the movie would star Emma Corrin, who just blew fans away with her portrayal of Princess Diana in The Crown, along with Matthew Duckett and Jack O'Connell. Now, according to Deadline, Joely Richardson (Red Sparrow,) Faye Marsay (A Private War,)  and Ella Hunt (Dickinson,) have joined the cast as well, creating a full ensemble. 
Richardson, who previously played Catherine Parr on Showtime's The Tudors, is set to play Mrs. Bolton, with Marsay as Hilda, an older sister of Lady Chatterley, and Hunt as Mrs. Flint, a village woman who becomes friendly with Mrs. Chatterley. 
Notably, Richardson also played Lady Chatterley in a 1993 BBC miniseries titled Lady Chatterley. 
Per Deadline, the movie will be directed by Laure de Clermont-Tonnerre, from a screenplay adapted by Life of Pi screenwriter David Magee. Producers Pete Czernin, Laurence Mark, and Graham Broadbent will oversee the film.
The movie is adapted from a controversial novel 
English author D.H. Lawrence's best known novel, Lady Chatterley's Lover has a provocative and bumpy history. The repeatedly banned book's notoriety and popularity are both due to its overt sexual content and themes of adultery. At the time, the book's earthy depictions of intimacy were considered graphic. 
The book tells the story of Constance (Connie) Chatterley, whose wealthy husband Sir Clifford is paralyzed from the waist down. Worse, he's uninterested in his wife, turning his attention to the affairs of his estate.  
Lady Chatterley finds amusement with a playwright named Michaelis, but eventually tumbles into a fiery affair with the gamekeeper, Oliver Mellors. Breaking barriers and tradition, she seeks true fulfillment outside her marriage. 
The book was initially published only in Italy and France in 1928 and 1929, respectively. According to Wikipedia, it wasn't published in the United States until 1959 and the United Kingdom in 1960, at which time it raised ire and curiosity as the center of an obscenity trial against Penguin Books. 
Since then, the book has been adapted to the screen multiple times, ranging from a French version in 1955 to a 2011 American version titled Lady Chatterley's Daughter, to a 2015 BBC Lady Chatterley's Lover movie. . 
Netflix's 'Lady Chatterley's Lover' movie is the latest in a string of sexually charged content for the streamer
Netflix hasn't been shy about adding steamy content to its platform. The overtly erotic series Bridgerton dominated the entire streaming platform on its arrival. With 82 million household views, it proved that period content with a little skin has extraordinary mass appeal. 
The latest Lady Chatterley's Lover movie is expected to follow suit with provocative content. 
According to The Daily Mail, the film has already begun shooting scenes in England with Corrin in the lead.