Netflix 'Unsolved Mysteries' Fans Are Convinced Creepy Husband Rob Was Involved in Patrice Endres's Murder
Netflix delighted fans of a good mystery with the reboot of the classic true crime series, Unsolved Mysteries. So far the network has released six episodes based on real-life cold case crimes that are still missing crucial details. Each episode implores the public to help solve the mysteries.
One of the most intriguing focuses on murdered hairdresser Patrice Endres. The episode homes in on the 13 minute window of time when they believe she was murdered while working alone at a hair salon. Detectives investigating the case ruled out Patrice's husband, Rob Endres, as a suspect.
But Reddit users are convinced his odd behavior and rude treatment of Patrice's son Pistol could be evidence of his guilt.
What happened to Patrice Endres on 'Unsolved Mysteries'?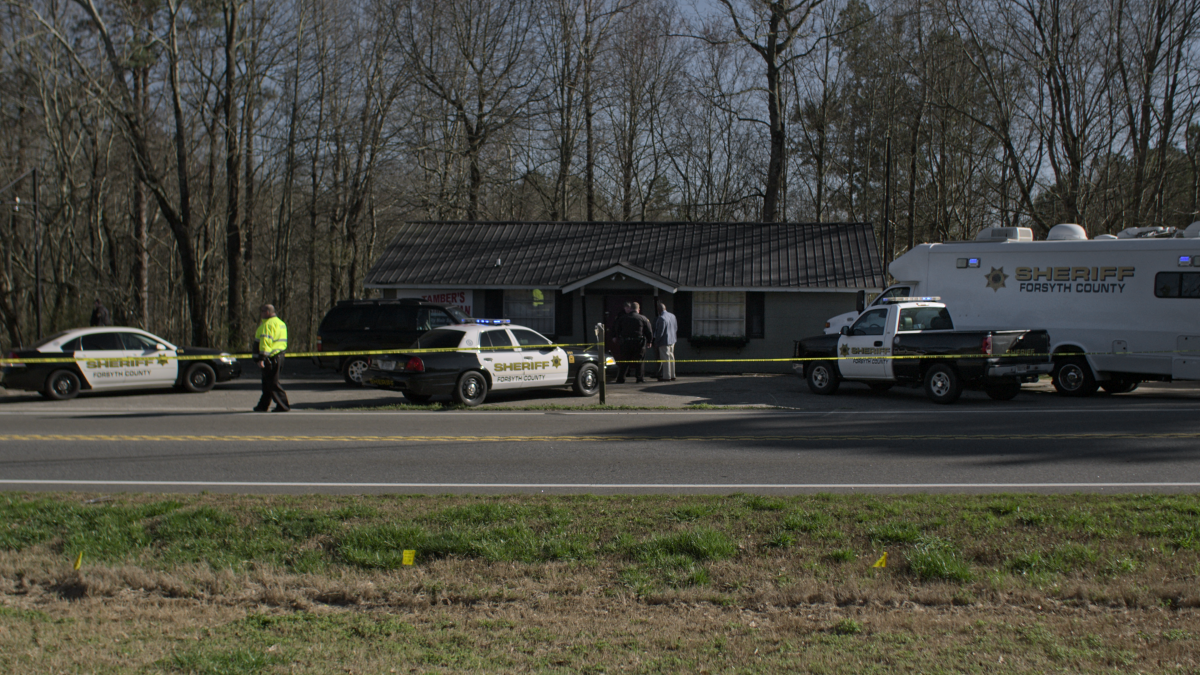 There are several strange things about Patrice's case. First, friends and family members claim she was acting strangely on the morning of her disappearance. The normally friendly, talkative hairstylist was apparently short with the clients she spoke with on that morning in April 2004.
Close friends say Patrice was unhappy with her marriage to Rob, but he insisted that couldn't be further from the truth. No one disputes that claim that Rob and Patrice's teenaged son Pistol did not get along.
Patrice disappeared during a 13-minute window between two phone calls at the salon. There was money missing from the cash register but no other signs of a struggle. The 38-year-old mother left her lunch in the microwave as if she'd just been heating it up. Her car was moved from its normal spot, another red flag.
Patrice's remains were discovered about 6 miles away the following year.
Patrice Endres's husband Rob made some incriminating remarks
The episode doesn't describe why the police ruled out Rob as a suspect other than saying the timeline would have been almost impossible to accomplish. But fans of the show can't get over Rob's harsh treatment of Pistol following his mother's death, plus the weird relationship he has with her remains.
During the interview, Rob admits to changing the locks on the house the day after Patrice disappeared and not allowing Pistol to come back in to retrieve his belongings. After Patrice's body was recovered, Rob kept her cremated ashes and refused to share them with Pistol.
Redditors are convinced Rob Endres killed his wife Patrice
Rob also says a few other incriminating lines and confesses that he has a degree in criminology, which could have helped him get away with the crime. "The part where the husband says did they use a wheelbarrow to move the body…. ugh super specific dude if you didn't do it,' one Reddit user pointed out.
"It was creepy as in OJ Simpson creepy writing a book on how he would have killed his wife – if he did it," another agreed.
"I think he believes himself to be clever, a mastermind – his words, to me, want to bait people. To show that he got away with it. A psychopath in my opinion."
Fans were also creeped out with how he had the funeral home lay out Patrice's bones for him to spend time with before she was cremated. "He wanted her bones to be laid out on the table to have some time with her. I couldn't help but think he got some sick pleasure in 'See what happens when you try to leave me?'" one person said.
Another fan agreed, saying the real murderer probably knew Patrice.
"[Rob] is super off. I'm convinced he did it," they said. "In a small town like that the person is hidden in plain sight. Not to mention that her wedding ring was taken. The shop wasn't messed up. He could have easily moved her car. I wouldn't [be] surprised if this dude has a shrine to her in his closet."
Anyone with information about the case should visit unsolved.com to submit their tip.