Netflix Wants to Cast You in 'The Circle,' 'The Home Edit,' 'Nailed It' and 9 Other Reality Shows
Love Marie Kondo on Netflix? What about Floor Is Lava or Indian Matchmaking? There's an opportunity for you to join the cast on all these reality shows.
When Love is Blind launched on Netflix in 2020, it became a hit with 30 million streams during its first few weeks on the platform. Reality shows have been a boon for the streamer, with The Circle also becoming a popular series. Now, Netflix wants to expand its reach in the unscripted world in viewership and gamesmanship. There's an open casting call for its cooking, dating, and renovation shows such as Queer Eye, and interested parties 18 and over are encouraged to apply at netflixreality.com. Here's a list of which shows are seeking new recruits in the U.S., U.K., Canada, and Ireland.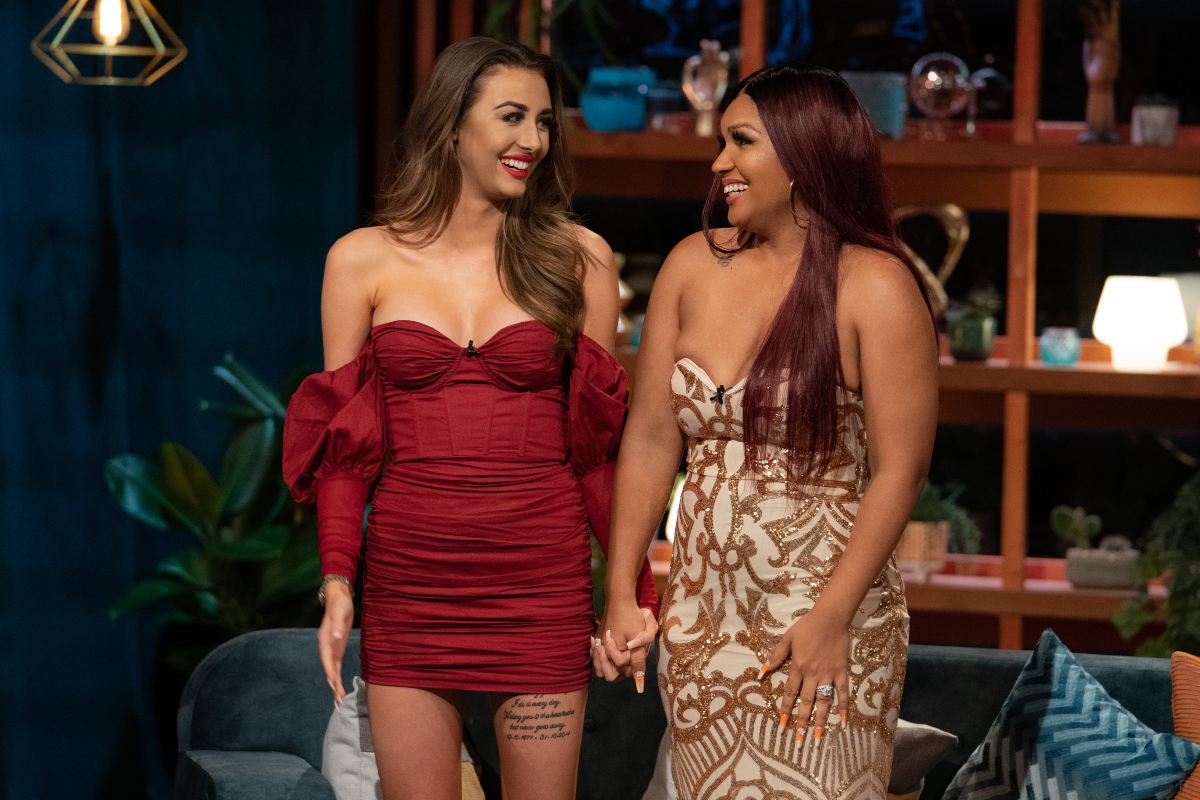 'The Circle'
The social media competition returns with season 3 in the fall but received renewals for seasons 4 and 5. Could you be up next? For those who aren't familiar: Eight new contestants enter The Circle, where they flirt, befriend, piss off, and compete in challenges against each other on a unique social media platform to earn the ultimate cash prize as top influencer.
'Nailed It!'
Bad bakers — as in bad meaning bad not bad meaning good — are welcome to apply for a spot on Nailed It! Come get some sugar by submitting your best one-minute tryout video. 18 and over only.
'Love is Blind'
Dream of being on this Netflix hit? Join the blind dating party that is Love is Blind to see if you genuinely connect with anyone and make a love match. Perhaps you'll walk down the aisle thanks to Netflix.
'Too Hot to Handle'
Do you have what it takes to honor the rules on Too Hot to Handle? No touching, kissing, or funny business is allowed for the chance to win $100,000 on this quirky dating show.
'Floor is Lava'
A fun game show reminiscent of Double Dare or Wipe Out, Floor Is Lava quickly earned a fan base with its wacky escape room stylings and bubbly, orange lava that sucks people under. It's hilarious. Get into it.
'Queer Eye'
Who's your favorite out of the Fab Five? Did you say all of them? Lock in your application for a chance to receive a makeover by the Queer Eye crew, and don't skimp on showing your true self.
'Sparking Joy with Marie Kondo'
She's back! America fell in love with Marie Kondo's TV series that brought her organization techniques front and center. Don't just read her books or re-watch old episodes, hop into what sparks joy by sending in an application.
'Roaring Twenties'
One of Netflix's newest offerings, Roaring Twenties places a group of twenty-somethings in Austin, Texas. According to a press release:
Roaring Twenties is the coming-of-age story of eight twenty-somethings who set out to find success in life and love in Austin, Texas while learning to navigate the 'new normal' of 2020's America. Living together and leaning on each other, they experience the highs and lows that come with being an adult. After all, your twenties are a crazy, weird, and special time in your life, and you only get to live them once.as.
'Indian Matchmaking'
Sima Taparia continues to bring potential mates together from around the globe, tapping into cultural traditions and her tried-and-true methods. And yes, Indian Matchmaking is casting so if you want to work with the in-demand matchmaker, this could be your chance.
'Dream Home Makeover'
Welcome Shea and Syd McGee into your home to transform your space into something you've only seen in your dreams. Why not go for it and be in an episode of Dream Home Makeover?
'The American Barbecue Showdown'
Another show for all the talented chefs and foodies out there, The American Barbecue Showdown wants new competitors who know how to smoke, flip, and rub barbecue meats.
'Get Organized with The Home Edit'
Overwhelmed by clutter and uninspired by what the tools you have — or don't have? Allow experts Clea Shearer and Joanna Teplin to step in and help. While the first season of Get Organized with The Home Edit featured a slew of celebrities, the door is open to everyday folks.
To learn more about earning a spot in one of these Netflix reality shows, visit netflixreality.com.
RELATED: 'Indian Matchmaking': Fans Point Out the Real 'Villain' of the Show–and It Is an Unexpected One