Netflix Will Remove These K-Dramas on Oct. 1
Besides Netflix's original Korean dramas, the platform gained the rights to stream many fan favorites like What's Wrong with Secretary Kim? Sadly for fans, many Netflix K-dramas are leaving by the end of September into October.
As new hit original dramas have premiered like D.P. and Squid Game, fan favorites and classics get the boot and will no longer be available. Why are K-dramas taken off the streaming platform? Netflix makes agreements with worldwide streaming platforms for the dramas, but even the rights contract has an expiration date.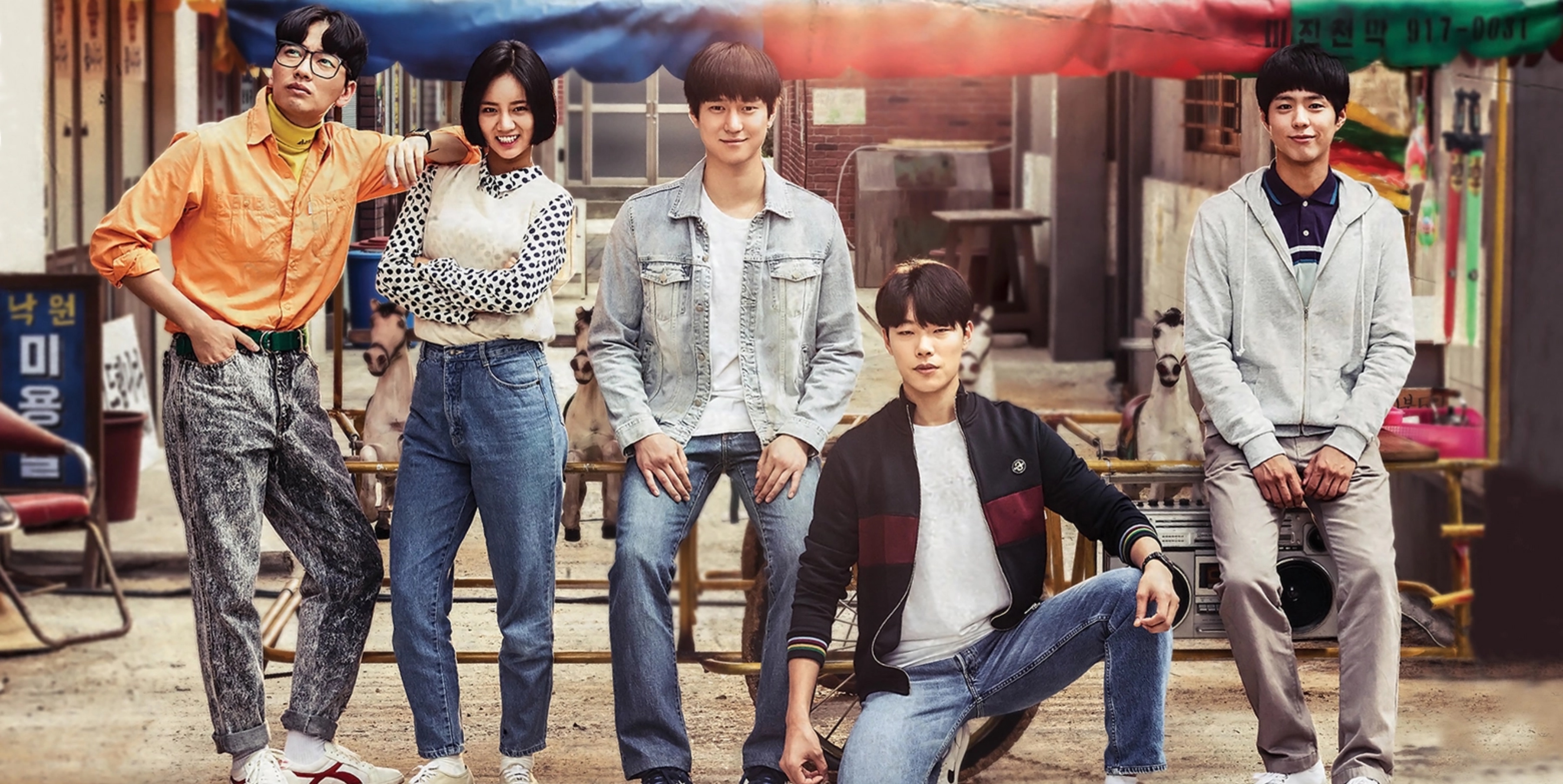 'Reply 1997,' 'Reply 1994,' and 'Reply 1988'
The Reply series by director Shin Won-Ho will no longer be available on Netflix by Sept.30. Shin initially hit gold with Reply 1998 that debuted in 2012. The drama centers around a group of friends from Busan who recalls memories of their former 18-year-old selves and their current lives as 33-year-olds. Reply 1998 aired during a significant time in pop culture as K-Pop and first-generation idol groups were blossoming.
Reply 1994 was the second installment and premiered a year later. The drama followed a similar story as its predecessor as a group of students meet at a boarding house, and its timeline shifts from 1994 to present-day 2013. The final installment of the series was Reply 1988 that gained a huge fan base as a group of neighborhood friends deal with everyday life and one of K-drama's most renowned love triangles. The Reply series became one of Korea's highest-rated K-dramas in TV history.
'Chicago Typewriter' is a fantasy-romance K-drama with a historical storyline
RELATED: 'Scholar Who Walks the Night' and 2 Historical K-Dramas With a Fantasy Element to Watch
Chicago Typewriter gained notoriety for its use of differentiating timelines. The 2017 K-drama depicts three resistance fighters during the 1930s Japanese occupation of Korea. The three characters are reincarnated into different facets of life from a professional writer, a ghostwriter, and a fan. They cross paths once again and realize their fates are connected and look for answers to their pasts.
According to Cosmopolitan, Chicago Typewriter will be one of the many K-dramas leaving Netflix on Sept.30. The K-drama will be worth watching for its moments of riveting drama and action. If looking for a bit of romance, the K-drama is well known for one major kiss scene.
'A Liar and His Lover' is based on a popular Japanese manga
RELATED: 'Tale of the Nine-Tailed': Will There Be A Season 2 of the TvN Fan Favorite Fantasy K-Drama ?'
Many fan-favorite K-dramas are based on Korean manhwa or webtoons. The 2017 K-drama A Liar and His Lover is based on Kanojo wa Uso o Aishisugiteru, a Japanese manga by Kotomo Aoki. Netflix acquired the rights to stream the drama to worldwide fans in 2019. After only two years on the platform, the K-drama will be leaving on Sept.30.
Kang Han-Gyul (Lee Hyun-Woo) quits a famous rock band and after losing his confidence to perform. He now composes music under a secret identity. By chance, Han-Gyul meets a talented singer named Yoon So-Rim (Joy). So-Rim's beautiful voice attracts and draws in Han-Gyul, who starts to fall in love. As So-Rim begins her career, she starts to uncover Han-Gyul's secrets.
'Cheese in the Trap' defined the 'second-lead syndrome' trope for K-dramas
RELATED: 'Yumi's Cells': Did the K-Drama Meet Fans Expectations Compared to the Webtoon?
Certain K-dramas are credited with defining popular and often used tropes like horrible bosses or friends turned lovers. Cheese in the Trap helped define the "second-lead syndrome." Hong Seol (Kim Go-Eun) is a college student approached by the school's most popular and affluent senior, Yoo Jung (Park Hae-Jin). Hong Seo is perplexed by Yoo Jung's kind demeanor. She and Yoo Jung had a turbulent encounter year prior.
As Hong Seol is wary of his true intentions, she meets Baek In-Ho (Seo Kang-Joon), a talented pianist from a wealthy family who lost his ability to play. The K-drama is notorious for developing a romantic relationship between Hong Seol and Yoo Jung that fans disliked entirely. In-Ho was loved by fans throughout the drama but gets friend-zoned. The Netflix K-drama is a must-watch before it leaves the platform on Sept.30.
'Oh My Ghost' is a romance with a bit of the supernatural
RELATED: 'Hospital Playlist 2': The Main Characters Finish the K-Drama Singing 'Butterfly' by Loveholics
Oh My Ghost is a classic drama many die-hard fans remember watching when they got started in K-dramas. The K-drama is leaving Netflix at the end of Sept. Fans of the Netflix K-drama Hospital Playlist will recall the 2015 drama's male lead. Actor Jo Jung-Suk plays the male lead as Kang Sun-Woo. Oh My Ghost depicts the story of Na Bong-Sun, played by Park Bo-Young.
Bo-Young has low self-esteem and no real family or friends. Thanks to her shaman grandmother, Bo-Young can see ghosts. One day, a young virgin spirit possessed Bo-Young in hopes of crossing over. Now possessed by a ghost, Bo-Young becomes a different person and captures the attention of her boss, Sun-Woo. The three characters fall into an unexpected romance. The ghost uncovers why she died in the first place.
'Tunnel' K-drama is a mystery thriller with time travel
RELATED: 'Hellbound': Netflix Horror K-Drama Release Date, Plot, and Everything We Know
K-dramas are not all about romance, love triangles, and scathing drama. South Korea has produced many riveting crime thrillers to binge-watch. Fans have to hurry to watch Tunnel as it leaves Netflix on Sept.30. Tunnel has an interesting use of time travel in its murder-mystery storyline. Park Gwang-Ho (Choi Jin-Hyuk) is a notable detective from 1986. Their town becomes the target of a serial killer.
While taking the lead on the case, Gwang-Ho chases the culprit through a tunnel and finds himself transported 30 years into the future. In the present day, the killer still roams free. The outcome of Gwang-Ho and everyone else's futures drastically changed. Gwang-Ho must adapt to the new time and join forces with an elite detective to rectify the past and return home.