Netflix's 'Family Reunion' Star Shares How He Connected With Nick Cannon
Although he's only 14 years old, actor Cameron J. Wright from Netflix's Family Reunion has worked with a number of Hollywood icons like Richard Roundtree, Loretta Devine, and more.
Wright portrays the adorable Mazzi McKellan in Family Reunion, where the McKellan's family vacation results in a move from their happy life in Seattle to a small town in Georgia. The move brings them closer to extended family members, which provides for endless heartwarming and comedic situations. Wright worked alongside Roundtree and Devine as well as Tia Mowry, who portrays Mazzi's mother.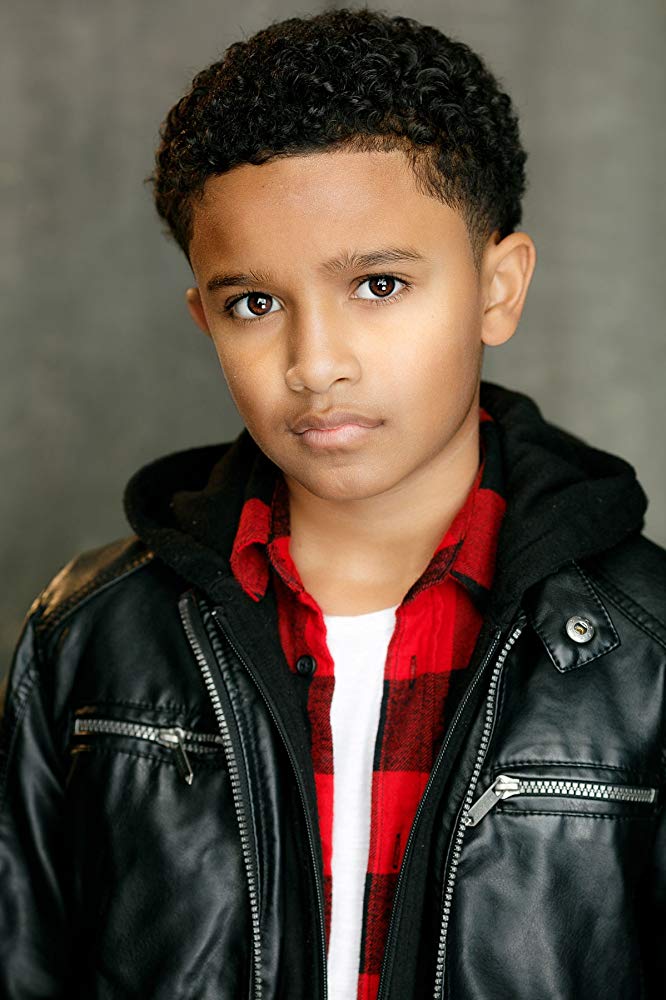 In addition to Family Reunion, Wright revealed to Showbiz Cheat Sheet that's he's working on a number of other projects that have opened the door for him to work with more Hollywood heavy hitters.
He is learning from the best
Wright shared what it was like to work with groundbreaking actors like Roundtree and Devine. "Working with people like Tia Mowry, Loretta Devine, Richard Roundtree, and Anthony Alabi is the greatest feeling ever," he remarked. "They teach us kids so much about life and acting. They are such inspirations and I really look up to them."
However, working with your idols can be daunting. Wright shared that he is still in shock that he's surrounded by the actors he has watched growing up. "These people are legendary! Sister Sister, Shaft. It's still is a shock that I am surrounded by these legendary actors/actresses."
Beyond the thrill of working alongside these professionals, Wright says he's gleaning considerable knowledge too. "I definitely learned how to really put myself into character. I have noticed an improvement in myself as an actor throughout the season and I have them to thank for that."
He added that being part of a Netflix release has also been surreal. "Just the feeling that I am a part of this project is a fantastic feeling."
Nick Cannon found Wright on Instagram
Musician Nick Cannon's recent creation, Ncredible Crazy Kids is a band of hand-selected, talented youths. Ncredible Crazy Kids is being positioned as the next hot boy band, but instead of holding traditional auditions, Cannon personally searched for talent on Instagram.
"Nick contacted me through Instagram," Wright said. "It's all God's work and I am truly blessed!" Wright is the lead singer of the group and recently gave fans a sneak peek of his musical talent. He commanded a cover of Post Malone's "Circles" and shared it on Ncredible Crazy Kids' YouTube channel.
Wright added that he's been a fan of Cannon for a while. "One of my favorite shows is The Masked Singer so it is crazy that I am working with the host of my favorite show. I love Nick Cannon's work so it is great to be a part of the project he put together."
"This has been the greatest thing," Wright said about the experience. "The songs that he created for the band are incredible and I can't wait for everyone to be able to hear them." The band is currently in the studio with Cannon wrapping up their debut album.
Wright's musical talent was featured in 'Motown: The Musical'
Wright's musical talent was also on display when he performed with the touring production of Motown: The Musical. The multi-talented actor/musician starred in three roles, portraying a young Stevie Wonder, Berry Gordy, and Michael Jackson.
He shared that he was a fan of the musical before he auditioned. "I have always loved Motown since I was little. I even went to see Motown: The Musical before I had even auditioned. Being on the tour was one of the greatest experiences in my life. The fact that I got a chance to portray such legends was a dream come true. Motown was the start of an era that really shaped music into what it is today and these artists are big influences to me and my music."