Netflix's 'Fear Street' Trilogy Has a 'Queer Love Story' at Its Core, Says Director Leigh Janiak
Leigh Janiak, director of Netflix's 'Fear Street' trilogy, wanted a compelling reason to return to the slasher genre. She changed things up by embracing inclusion and diversity in her story.
Those looking to transport themselves back to the 1990s era of slasher films will appreciate Netflix's new Fear Street trilogy, based on R.L. Stine's best-selling book series of the same name. The first installment, Fear Street Part 1: 1994, dropped ahead of the Fourth of July weekend, and it put a unique spin on the slasher genre. That was director Leigh Janiak's intention when adapting the novels: to embrace the strengths of classics like Scream but add an essential element that was missing from such stories.
Leigh Janiak wanted 'Fear Street' to feature characters who are typically 'underrepresented' in slasher films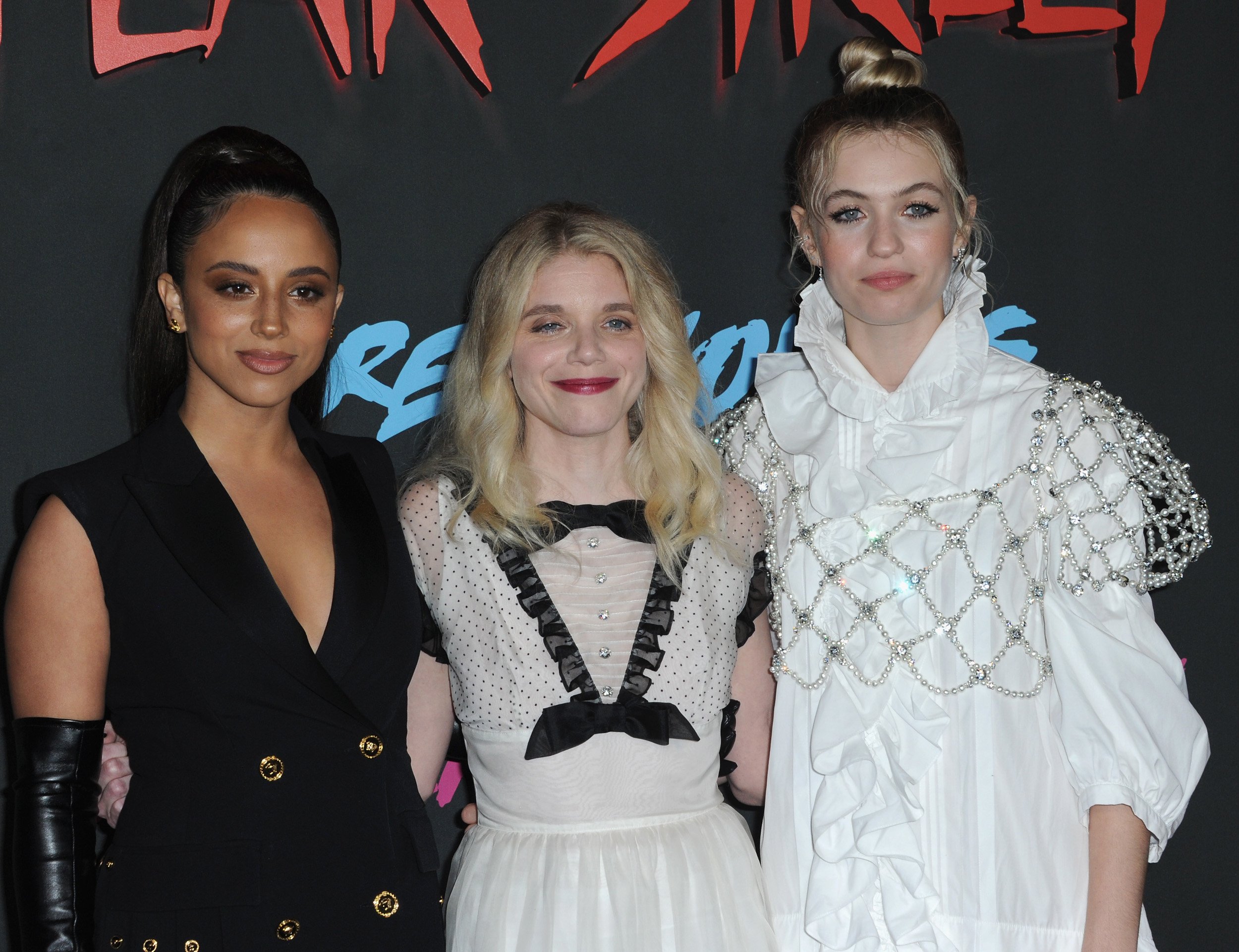 Although bringing the Fear Street novels to Netflix presented a major opportunity for Janiak, the director told IndieWire that she wanted a compelling reason to bring audiences back to the slasher genre. For her, that meant adding something new to the subset of horror films that had already been explored for decades previously. What she came up with was a greater focus on representation.
"There's been a million slasher movies," Janiak explained. "We saw them in the '70s and '80s, and then the '90s reinvented it. Part of it was, how do we have a way into doing slashers but also making it feel like, oh, there's a reason we're revisiting this genre? For me, that was about trying to tell stories about people that normally would not have been highlighted, even though, obviously, they existed. There were queer people in the '90s and '80s and '70s. There were Black people. There was a whole swath of people that are underrepresented in horror movies or die very quickly!"
This emphasis on inclusion is front and center in Fear Street Part 1: 1994, from its racially diverse main cast to its sapphic love story. That central romance is likely to drive the trilogy forward, making Netflix's Fear Street stand out from the many films that came before it.
There's a 'queer love story' running through the Netflix trilogy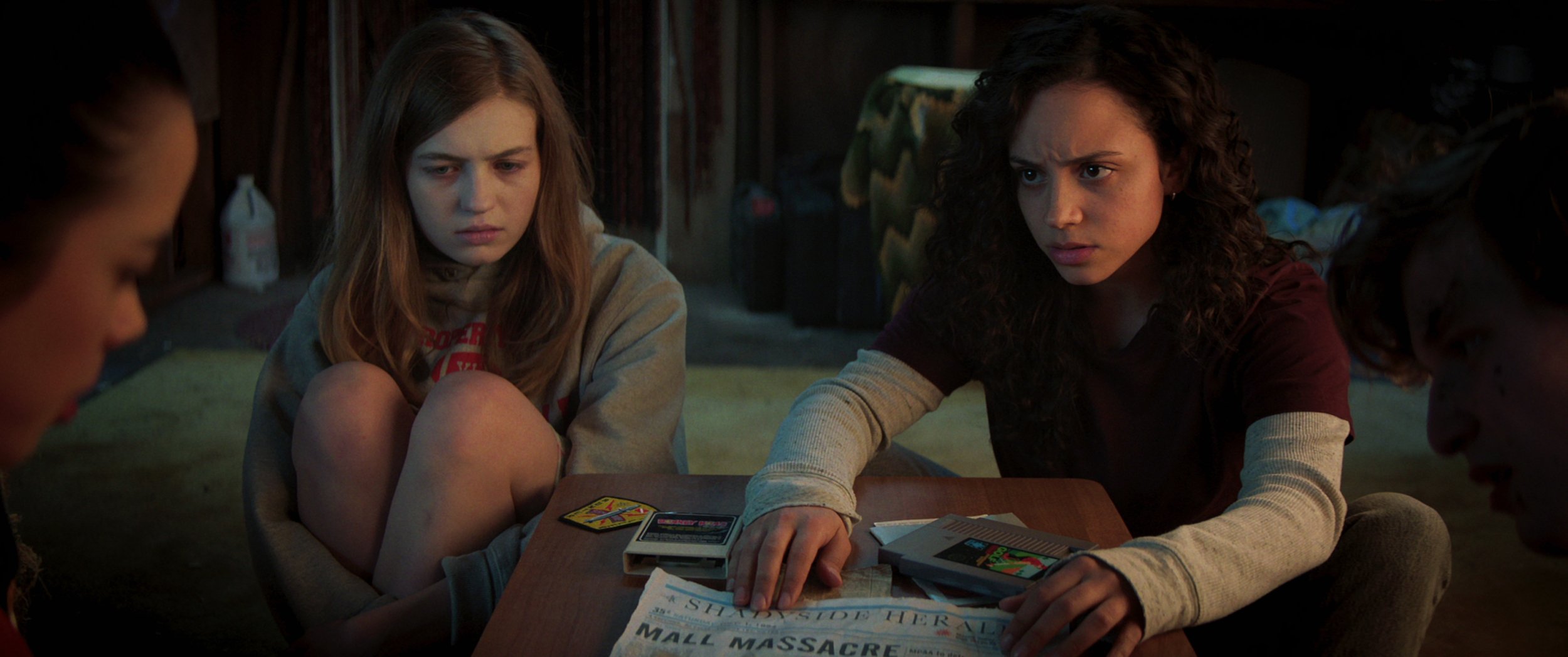 The horror genre isn't known for its compelling romances, especially since most of its films and series end in tragedy. That seems to be changing though, with stories like Netflix's The Haunting of Bly Manor reimagining what love might look like within the confines of this category. Like Bly Manor, the Fear Street films will have an LGBTQ romance at their core: the one between Deena (Kiana Madeira) and Samantha (Olivia Scott Welch).
"As we started to break down the narrative across the three films, it made sense that everyone in Shadyside feels 'other' and feels like they've been told by the world that they're not good enough for whatever reason, whether or not it has to do with race or sexuality or socioeconomic status or whatever it is," Janiak explained.
"As we built out from that, it made sense that our central love story that was pushing us forward was one that wasn't represented very often, and was a queer love story," she added.
With Samantha taking the brunt of Fear Street's curse, Deena will likely spend the trilogy delving into what caused the evil that's hunting them. That mystery will span several different decades, but it all comes back to the two girls introduced in Part 1.
When do the next two 'Fear Street' films arrive on the streamer?
After watching Fear Street Part 1: 1994 on Netflix, viewers may be wondering when they'll see the second and third parts of this story unfold. Fortunately, there won't be a long wait before the next two installments piece everything together.
Fear Street Part 2: 1978, which stars Stranger Things' Sadie Sink, will debut on July 9, 2021, just a week after the first film. As the title suggests, it will bring viewers back nearly two decades to the last time a group of teens fell victim to the curse introduced in the first film.
The conclusion to Janiak's Fear Street series will be available to stream on Netflix on July 16, 2021, and it will take fans even further back in time. Fear Street Part 3: 1666 will wrap the story by returning to its beginnings — yet another way these Netflix films break with tradition.