Is Netflix's 'Locke & Key' Scary?
The Netflix series Locke & Key has had its fair share of troubles making it the screen. The series is based on graphic novels by Gabriel Rodriguez and Joe Hill of the same name and has been in some form of TV/movie limbo for almost 12 years.
It had two pilots and a potential movie trilogy before finally finding its footing on Netflix. The horror-lite genre has recently been making some headway with shows like Stranger Things, but where does Locke & Key land on the scale of horror?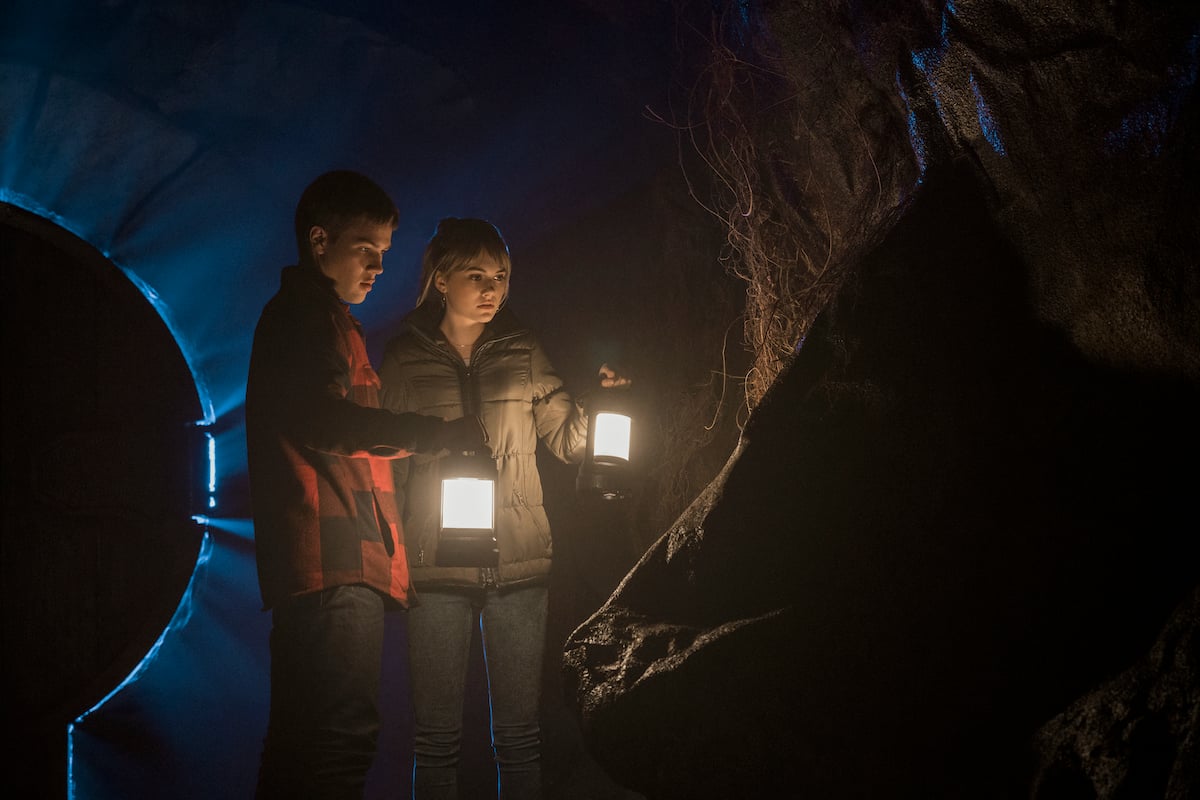 Is Locke & Key a horror series?
Hill, one of the authors behind the graphic novel series, is the son of horror master Stephen King. It's no surprise that he's following in his dad's footsteps because the Locke & Key comics are definitely considered horror.
On-screen, however, it loses some of its scariness. This was purposeful as many elements of the comics would be difficult to translate to a television adaption. Hill sat down with Entertainment Weekly last year and addressed the differences in the tv series versus the novels.
"The TV show is a work of dark fantasy that comments on horror. So there's things like the Savini squad and their conversation about final girls. It's not quite as meta as Scream or Cabin in the Woods, but I like that the show is in some ways more accessible as a work of dark fantasy, but the characters are also commenting on the tropes of fantasy and horror. That's a really interesting choice, and a really satisfying one."
RELATED: 'Locke & Key': What are Some of the Keys Left to Find in Keyhouse?
Is 'Locke & Key' a kid-friendly show?
When Stranger Things premiered, it starred kids, but audiences wondered if it was really kid-friendly. The cast faced off against terrifying monsters from another world, and there were some pretty violent scenes in the first episode. It's definitely not for younger children, but we think middle schoolers could handle it.
Locke & Key, on the other hand, is definitely geared toward the more mature crowd. While the show itself has some slightly scary elements, it does have some mature scenes involving teens in sexual situations. Obviously, every parent knows what's suitable for their children, but the mature scenes coupled with the language might be something to look into before letting the little ones watch.
RELATED: 'Locke & Key' Season 2: Two Keys We Think Will Make an Appearance This Season
Are there jump scares in the series?
The show's second season hasn't dropped yet, so we can only comment on the first season's episodes. We know that sometimes a jump scare is worse than some sort of creeping dread. They make your heart race and almost jump out of your seat. Thankfully, for those who are opposed to feeling adrenaline shoot through your veins, the jump scares in Locke & Key are minimal.
There are a few minor ones, but we feel confidant even the more nervous viewers can handle them. From what we've learned, Locke & Key Season 2 will pick up where the first season ended, so we expect the amount of jump scares to be similar.
The Locke family still has quite a few keys to find, and Dodge is hot on their trails. Locke & Key Season 2 is expected to premiere in October.