Netflix's 'Love Is Blind' Released In 2020 But Was Filmed a Long Time Ago
If love is truly blind, as Netflix's new reality show would have us believe, then there should be no such thing as love at first sight either. In fact, the way Love is Blind works, it takes a while to get to first sight, and it takes its sweet time — more than a year — to let the relationships play out. 
In other words, like most "reality" shows, Love is Blind doesn't unfold the way it might seem on TV. But is such a long time span good for two human souls? Some people, while admitting the show's guilty pleasure qualities, also find it morally dubious. This only adds to the debate. 
Love takes its time on 'Love is Blind'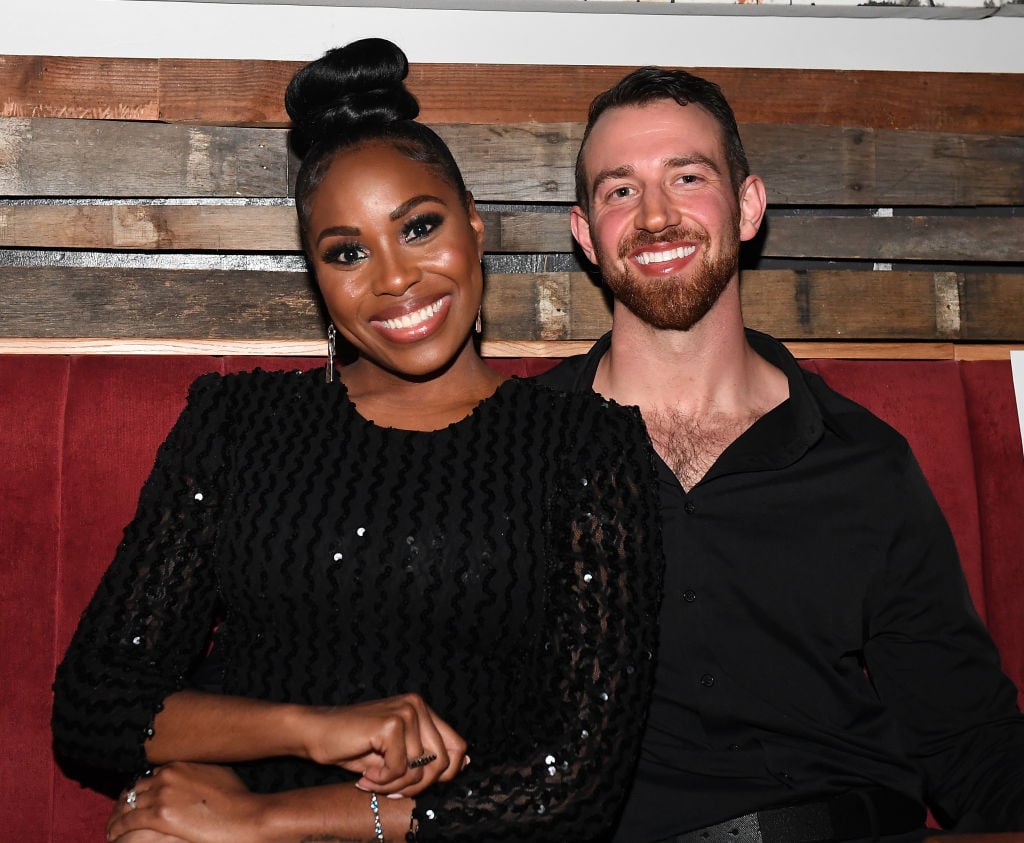 Viewers are only just recently finding out how the reality show concluded, but the journey to the end started quite a ways back in 2018, according to a piece on the show by Refinery 29.
Viewers know that Love is Blind has its couples/contestants propose marriage to each other without ever laying eyes on each other based largely on their personalities and conversational skills. It's only after the proposal that the halves of the couple become whole in the same space, meeting each other on a "honeymoon"
Here's what's less well known. Season 1 stopped shooting in November of 2018. So the couples first met the month before, meaning all this craziness took place a good deal more than a year ago, and the couples had to stay mum the whole time. Now they know how actors in the Marvel Cinematic Universe feel.
What's wrong with 'Love is Blind?" 
Keeping secrets about superheroes is one thing. Keeping secrets about love (or lack of it) for another person is a more serious matter altogether. A number of critics have sounded off about how morally twitchy the show makes them feel, even while acknowledging its "can't look away" qualities.
Lucy Mangan of the Guardian wrote: "Revolting, endearing, toxic and wholesome by turns – and addictive as hell throughout. I bingewatched as many episodes as reviewers were given and bayed for more. I have never felt better or worse about myself, the world or my fellow citizens."
Creator Chris Coelen said in Variety the purpose of the show is to make couples feel truly connected without the noise of social media or other external factors.
"In today's society we've got all these ways to find love through dating apps and technology," said Coelen. "Those things sort of counterintuitively have made people feel disposable. They've made people feel like it's all surface level. It does the opposite thing it was supposed to do. So we thought, what if we took everybody's devices away, how could we get them to focus on connecting with other people?"
Will 'Love is Blind' be back?
Now that the first season has played out, the obvious question is, will there be more? Netflix has not announced any decisions on that yet. The leading streamer has been famously itchy with its cancellation trigger lately, nixing longtime favorites like Orange Is the New Black and newer shows such as the ice-skating drama Spinning Out.
Given the "what the heck is this" buzz around the show, and given that reality shows don't tend to cost a ton, the smart money's on Netflix giving this at least one more season. Coelen is certainly up for it, saying he'd like to take it international. He thinks the show could conceivably run for years, though that may be optimistic, given the increasingly short shelf life of Netflix shows.
"Look, the idea is that ultimately we're going to do this in other countries — it's very global. There's lots of places that we could take it," he said.