Netflix's 'Nevertheless' K-Drama Is a Mature Love Story With Perfectly Cast Leads
'Nevertheless' stars actors Song Kang and Han So-Hee in the lead roles in a K-drama based on a romance-drama webtoon.
Netflix is making headway, becoming one of the top streaming platforms with original K-dramas with high viewership records. With so many K-dramas streaming on Netflix in 2021, Nevertheless has caught fans' attention with its mature storyline and 19+ age rating. The 10-episode romance drama stars rising actors Song Kang and Han So-Hee in the lead roles of two college students with differentiating ideas about love and dating.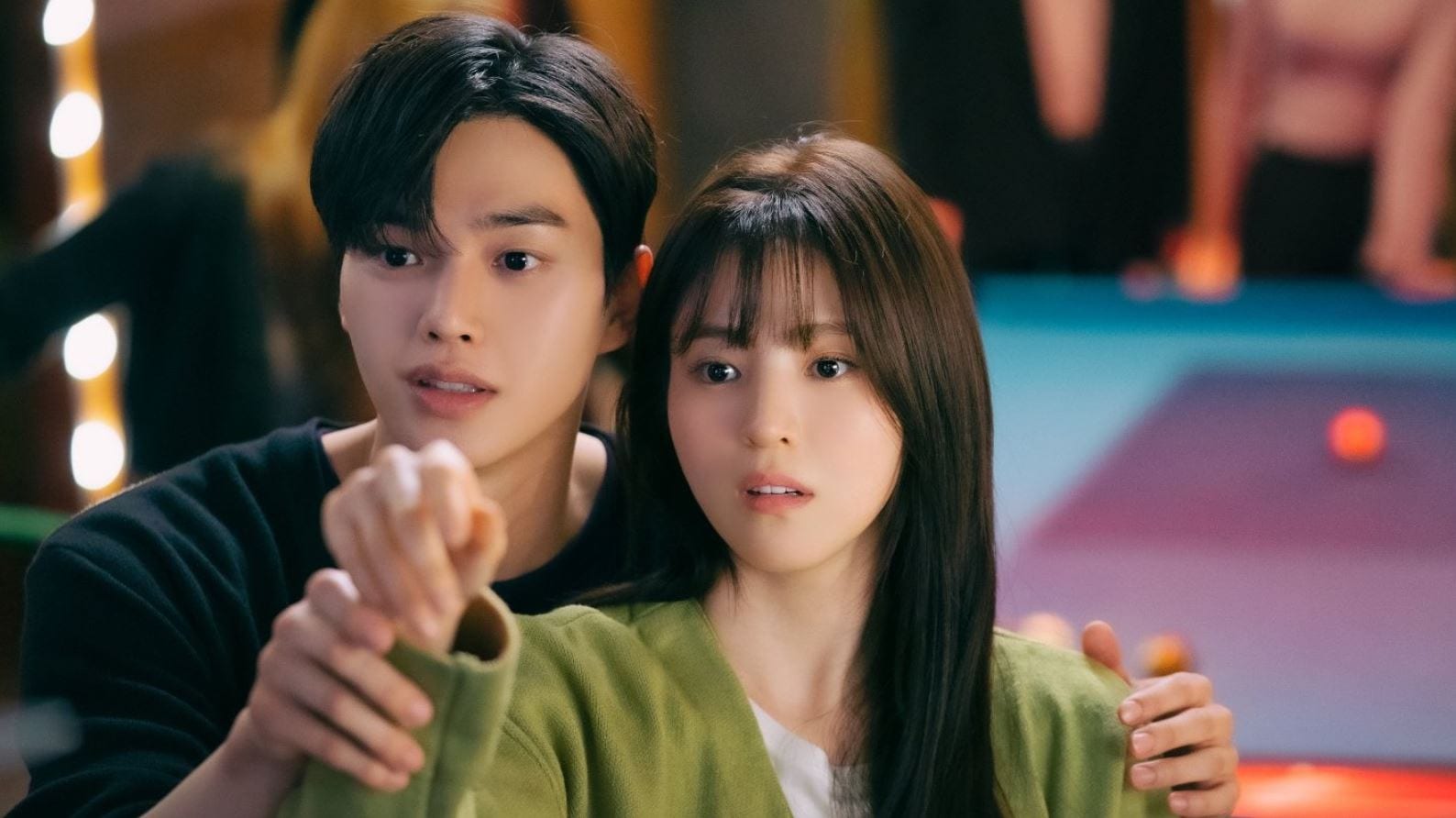 'Nevertheless' is about uncertain love with a mature theme
Art student Yoo Na-Bi (Han So-Hee) no longer believes in love after suffering severe heartbreak. She soon meets the suave and handsome Park Jae-Eon (Song Kang), who she cannot help but feel attracted to and attends the same university. She becomes aware that Jae-Eon has a reputation for flirting with women but never commits to a serious relationship.
Na-Bi and Jae-Eon become entangled in an uncertain romance where neither is willing to commit due to their broken ideas about love. Like many K-dramas, a third male character will create a love triangle that will divide fans on which character deserves Na-Bi's love.
K-drama fans were already interested in the show because of its lead actors, but more so when Netflix announced the drama would have a 19+ rating. Die-hard K-drama fans know that many shows keep sexual themes or scenarios to a minimum due to cultural and social aspects. The drama doesn't shy away from including tasteful scenes between Na-Bi and Jae-Eon or talk of a more mature nature.
Song Kang was perfectly cast for Park Jae-Eon
In an interview with Tatler, Song Kang explains how he wanted to portray his webtoon-based character on the small-screen. Song wanted to stay true to the original character as much as possible, especially regarding Jae-Eon's mannerisms. "There are unpleasantly cold elements to him that I wanted to make sure were properly conveyed onscreen, which is why I chose to lose some weight to better show the tiniest changes in expression that Jae Eon makes," said the actor.
Song's character is meant to be an expert sculptor in the drama and webtoon. Having no artistic experience, Song did extensive research to ensure a natural flow and effortless feel to his character's sculpting scenes. His efforts worked as fans are enthralled with Song's version of the character and making his title of 'that swoon-worthy webtoon actor' and 'son of Netflix' even more accurate.
Han So-Hee was drawn to play Yu Na-Bi
Han So-Hee quickly rose to international fame when she played Yeo Da-Kyung in The World of the Married. The drama broke Korean cable television history for its high ratings. Han's new fame helped land her the lead role as Yu Na-Bi in Nevertheless. In an interview with Tatler, Han explains she was compelled to play Yu Na-Bi, who is the complete opposite of her The World of the Married character.
After reading the webtoon Nevertheless is based on, Han said, "it depicts those delicate situations that everyone's probably gone through in their lives—when in spite of our feelings or thoughts, we nevertheless are compelled to take contrary action." What drew her even more to take on the role was how the story "depicts emotions that everyone who falls in love goes through." Han saw it as an opportunity to bring those emotions to life in a way that was not seen before.