Netflix's 'Russian Doll' Season 2 Nadia Says: 'When the Universe F***s With You, Let It!'
After a three year hiatus, 'Russian Doll' returns to Netflix with season 2. This time Nadia and Alan dig into their pasts and perhaps end up regretting it.
Netflix's Russian Doll returns for season 2 to find out what's next for Nadia (Natasha Lyonne) and Alan (Charlie Barnett) after they escaped reliving their deaths in an endless loop. Turns out that the first loop was mere child's play. In season 2 they dive deeper into their pasts via an unexpected time portal located in one of Manhattan's most notorious locations.
Set four years later, Nadia knows this game. Or does she?
Nadia says 'When the universe f***s with you, let it!'
Russian Doll Season 1 found Nadia and Alan fighting against extinction each time they died and were resurrected. This time, four years in the future Nadia is savvier but learns she may have gotten in deeper than she intended.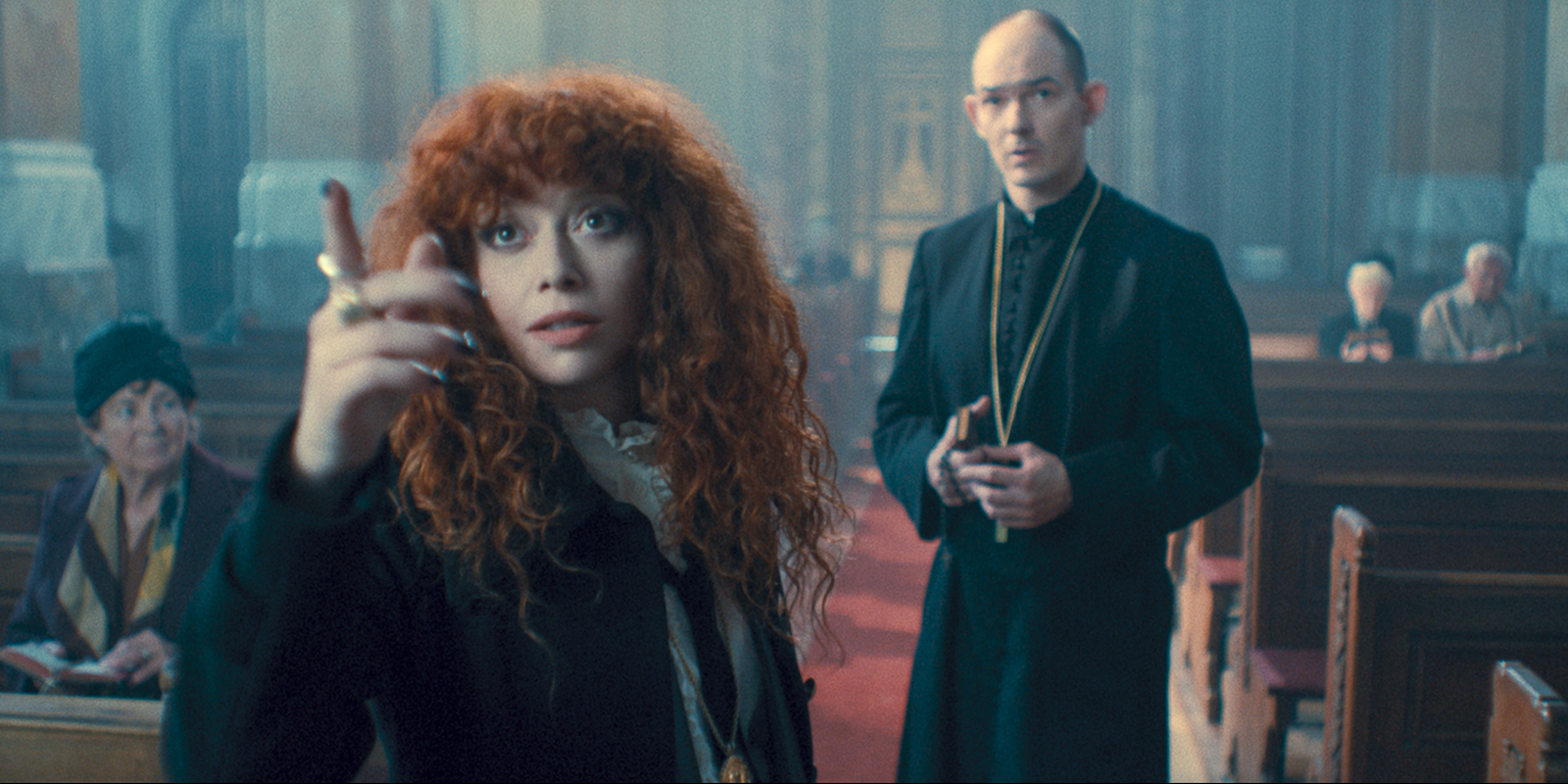 Nadia and Alan continue to explore existential thematics by digging into their pasts through the portal. "At first they experience this as an ever-expanding, era-spanning, intergenerational adventure but they soon discover this extraordinary event might be more than they bargained for and, together, must search for a way out," Netflix shared.
The trailer tease is short but shows Nadia at a bar ready to throw back a cocktail and tells the patron next to her, "When the universe f***s with you, let it!"
New story, new puzzles
Series creator Lyonne and Barnett reclaim their original roles for season 2. Schitt's Creek star Annie Murphy joins the cast and Lyonne teased she becomes central to the storyline this season. "There's some serious motherf***ers on that Russian Doll show – on a human level – and she's definitely one of the good guys," she told Entertainment Weekly.
"It's for sure a puzzle box," she added. "With my whole heart, I hope that people watch it all and see where the game goes and lands. I can't believe we pulled it off."
Lyonne offered no specifics about the new season but said that viewers should buckle up. "It's definitely a wild ride. It is deep, and deeply off-the-wall," she teased. "I genuinely think the joy of the game is to watch it with fresh eyes as much as you can in order to be taken by the story."
Lyonne hopes that viewers can lose themselves in the story. She compared it to "saddling up with a book in the attic and letting that world take you away on a journey. I do have this dream that people get to do that with this show."
'Russian Doll' was written with more seasons in mind
Even though Russian Doll Season 2 returns after a three-year hiatus, a second season was always on the table. "We definitely pitched it as this three-season idea and yet it's so interesting to think about how that shapes and morphs in the time since making it," Lyonne told The Hollywood Reporter in 2019. "Who knows if we'll be lucky enough to go back down the rabbit hole. That's tomorrow's question. But I think we have some ideas."
"We all have more to tell as artists," co-creator Leslye Headland revealed. "When initially pitched, Nadia was a presence throughout all three of them. But it was not in a very conventional way, if that makes sense. She was always a presence, as we knew Lyonne would always be the beating heart and soul of this show. Whether she was being haunted or she was haunting the narrative, she would be there."
Headland added, "We learned a lot doing that first season — things we could not have known the first time we pitched this — and I think there's a lot to be done there and I think it could be really fun."
Russian Doll Season 2 premieres on Wednesday, April 20, 2022, on Netflix.