Netflix's Tweet Stirs up 'Stranger Things' Fandom, Fans Think a Poster for Season 4 Will Be Released Soon
Netflix's upside down tweet caught 'Stranger Things' fans' attention, but the artist who added it to Instagram has viewers wondering if a new poster is coming soon.
It feels like fans have been waiting for Stranger Things Season 4 since the beginning of time. However, a recent tweet from Netflix has given fans hope for a release date announcement. Right now, the timeframe for a release date is simply the summer of 2022. As that time inches closer, many viewers continue to wonder when a full-length trailer will drop.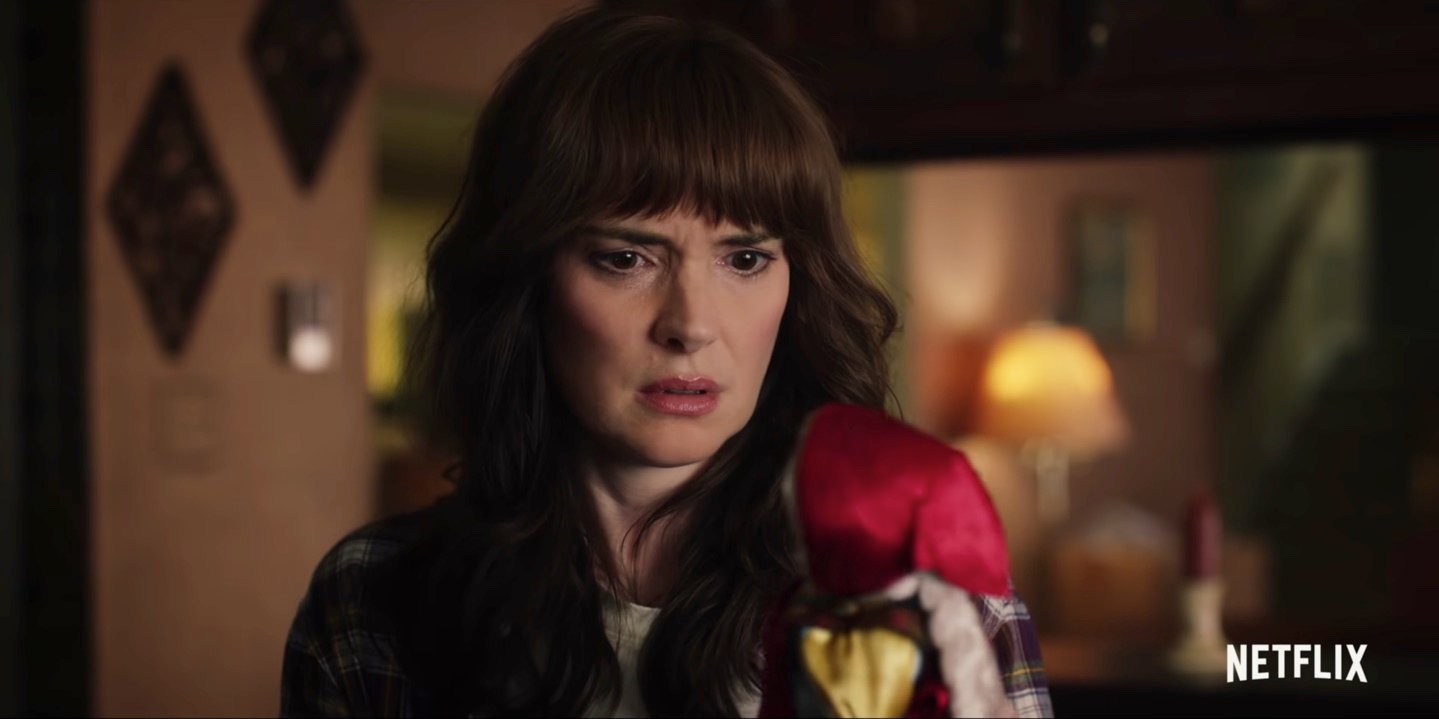 Netflix tweeted out a cryptic upside-down message, and fans immediately connected it to 'Stranger Things' Season 4
Ever since Stranger Things Season 1 debuted in July 2016, Netflix has often used an upside-down font for messages on social media relating to the show. The upside-down font is an obvious tie-in to the terrifying alternate dimension the kids in Hawkins, Indiana, discovered and subsequently named the Upside Down. 
On Feb. 16, 2022, Netflix tweeted out a photo of a billboard with the following message written upside-down: "Every ending has a beginning." The creators of Stranger Things love teasing their fans, and this tweet certainly stirred up the fandom.
Fans noticed one of the artists behind previous 'Stranger Things' posters shared the image to his Instagram Stories
We last left our friends in Hawkins way back in 2019. Three years and one pandemic later, we get to rejoin our favorite telekinetic kid. Only this time, we find the Byers along with Eleven in Lenora Hills, California. Over the past few years, fans have taken to poring over every potential clue the Duffer Brothers, creators of Stranger Things, and Netflix give them. The most recent tweet was no different.
Shortly after fans noticed the tweet, one artist, in particular, added the tweet to his Instagram Stories. Kyle Lambert is the official illustrator for Stranger Things and created the posters for the past three seasons. It's safe to assume he's the artist responsible for the Stranger Things Season 4 artwork as well and adding the tweet to his Stories quickly got fans talking.
Many believe his notice of the image hints at a potential poster release coming soon. With a poster release often comes an official release date. Other fans think this message alludes to the fact that the series is nearing its end. Showrunners have previously said they'd like to get five seasons total out of Stranger Things, so that's a valid theory as well.
Artist Kyle Lambert wasn't the only one to notice the cryptic 'Stranger Things' Season 4 tweet
Lambert alone noticing the tweet would typically be enough to pique fans' interest. However, other notable accounts reacted to the message too. The official Stranger Things account replied with a single, upside-down smiley face emoji. The Stranger Writers account replied with a gif of Steve Harrington looking shocked from Stranger Things Season 3.
Neither of those Twitter accounts has had much to say lately, and fans continue to contain about the content drought. With such an extreme wait between Stranger Things Season 3 and Stranger Things Season 4, many audience members seem frustrated with the lack of news. Hopefully, this newest message means Netflix plans to release something soon.