Netflix's 'Wednesday': Every Actor Cast in the Series So Far
Tim Burton's live-action Netflix series Wednesday has its main cast for the lead characters. The supernatural-infused mystery series will follow Wednesday Addams as she attends Nevermore Academy and sets off to solve a bizarre mystery. With Wednesday as the main character, the show will also include the well-known characters of Morticia and Gomez Addams. The actors for the main characters have been confirmed with Jenna Ortega as Wednesday, Luis Guzmán as Gomez, and Catherine Zeta-Jones as the infamous Morticia.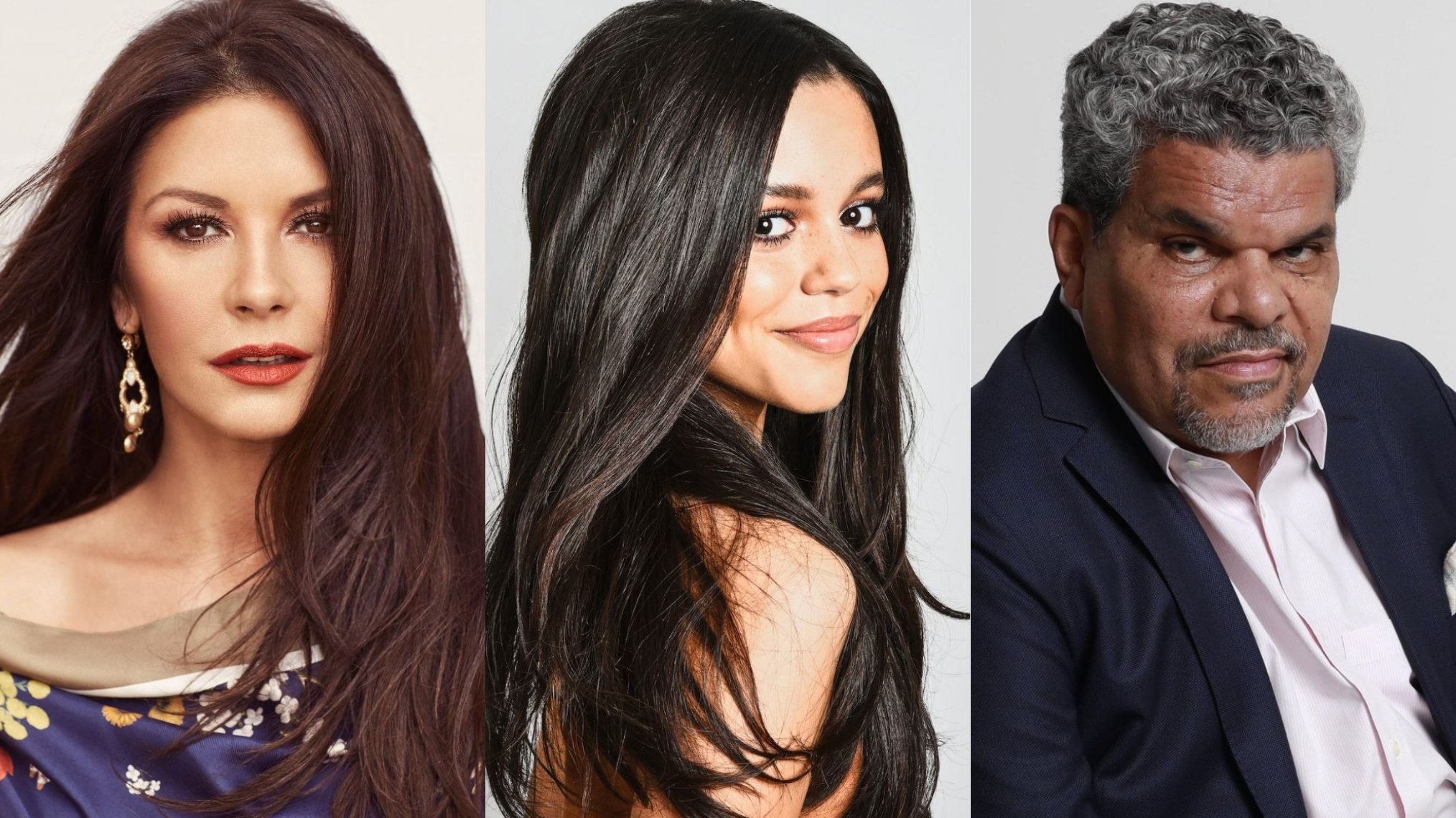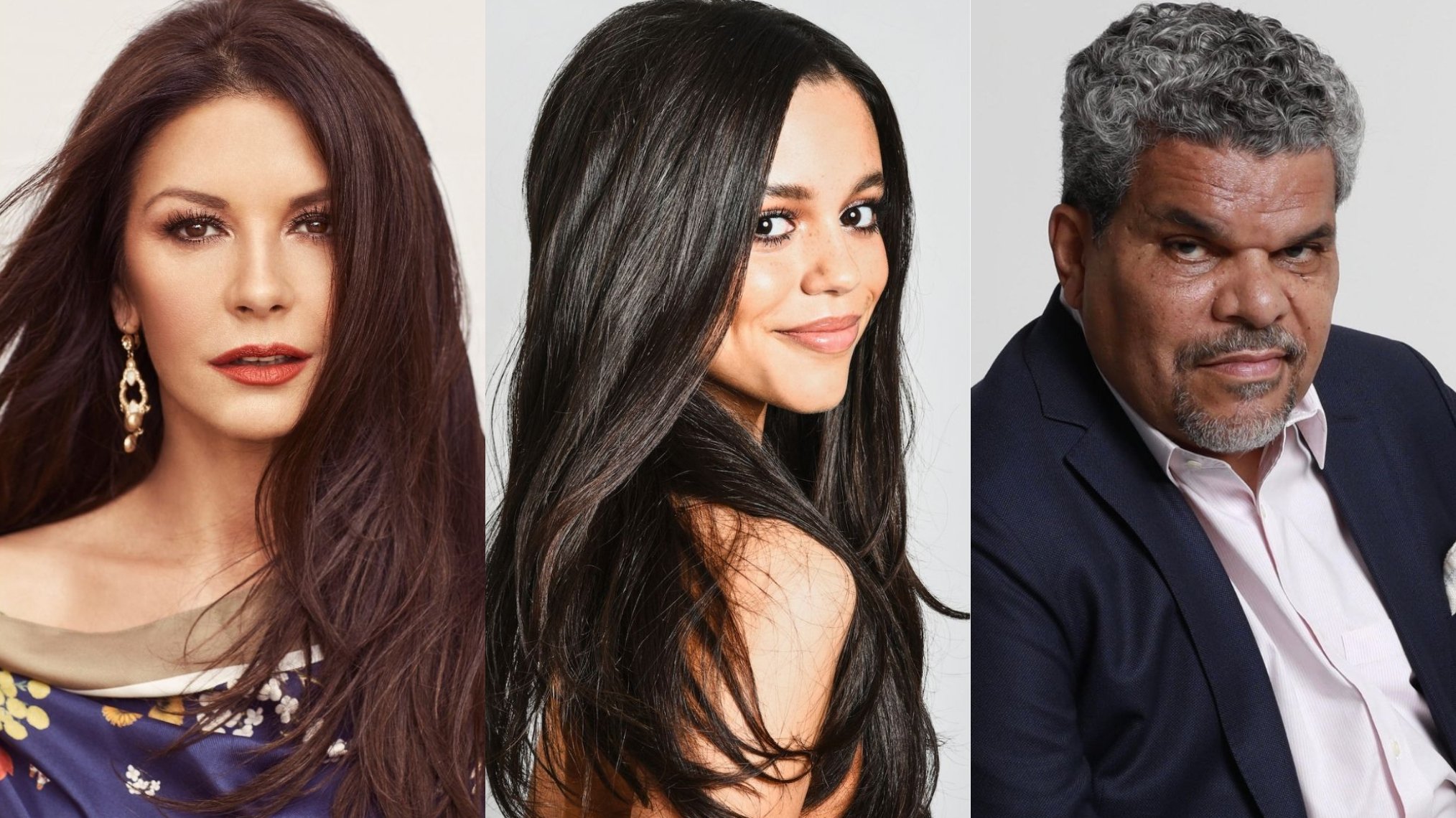 Jenna Ortega will play Wednesday Addams
Audiences will follow a live-action version of Wednesday Addams as she attends Nevermore Academy and learns to harness her new psychic abilities. Wednesday will also thwart a mass killing spree and solve a bizarre mystery involving her parents from 25 years ago. As reported by Variety in May 2021, actor Jenna Ortega was cast in the lead role.
Ortega is no stranger to the horror and thriller genre as she has had roles in Netflix's You in Season 2 and the 2020 movie, The Babysitter: Killer Queen as Phoebe. The actor has big shoes to fill as Christina Ricci is notoriously known for playing Wednesday Addams in the 1991 movie The Addams Family and its sequel.
Luis Guzmán will play the infamous Gomez
RELATED: 'The Addams Family': Show Star John Astin On Why the Creepy, Kooky, Mysterious and Spooky Series Still Resonates With Fans
Fans of the 1991 movie believe that Raul Julia's portrayal of Gomez Addams is irreplaceable. When news of Tim Burton's Wednesday show was announced, fans were divided on who could accurately and convincingly bring to life the character once again. As reported by Variety, the Netflix series cast actor Luis Guzmán as Gomez.
Details of how the character plays a role in the series are yet to be fully detailed. Fans can only hope that Gomez's iconic thin mustache will be a part of Guzmán's interpretation. Guzmán will play Gomez as a guest-starring role and as the patriarch of the family. The actor will join others such as Raul Julia, John Astin, Tim Curry, and Oscar Isaac, who have also portrayed the character in other works.
Catherine Zeta-Jones cast as Morticia Addams
RELATED: 'The Addams Family': Was Morticia Supposed to Be a Vampire?
Morticia Addams became a pop culture phenomenon with her slim physique, tight black dress, red lip, poise, and macabre persona. The character first appeared on television in 1964, played by Carolyn Jones. Morticia became even more infamous when played by actor Anjelica Huston in The Addams Family movie and sequel.
Adding to the roster of actors who have portrayed the character is Catherine Zeta-Jones as the Addams family matriarch in a supporting guest role. Fans of the Morticia Addams will have to wait and see how Tim Burton will bring to life the character once again in the 8-episode Netflix show. Zeta-Jones is well-known for her work in The Mask of Zorro and the 2019 procedural crime drama Prodigal Son as Dr. Vivian Capshaw.