Netizens Are Making Fun of Prince Harry and Meghan Markle's Time 100 Profile
Prince Harry and Meghan, Duchess of Sussex have had a noteworthy year. After stepping down as senior royals in 2020, the couple moved to California and began establishing a career away from the royal family. They have also welcomed a new child and made headlines for exposing secrets from their time as royals.
Time Magazine recently named Harry and Meghan as one of its "most influential people" for 2021. However, many netizens are not having it.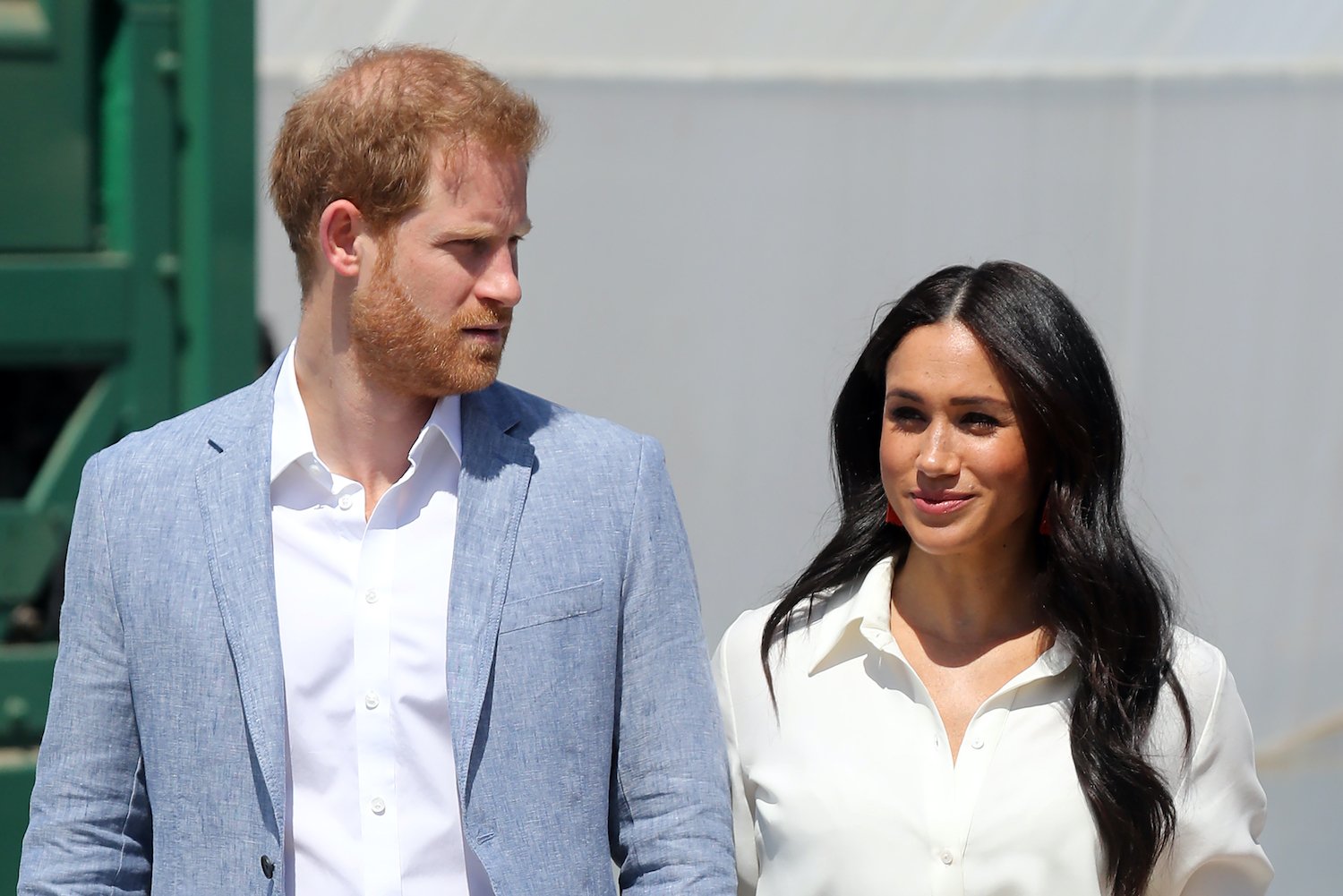 Prince Harry and Meghan Markle are named 2 of 'the most influential people'
Every year, Time Magazine releases a list of 100 most influential people, and the Sussexes made its list for 2021.
Harry and Meghan's profile was written by Chef José Andrés, who founded World Central Kitchen. Andrés commends the couple for their humanitarian efforts.
"Springing into action is not the easy choice for a young duke and duchess who have been blessed through birth and talent, and burned by fame," Andrés wrote. "It would be much safer to enjoy their good fortune and stay silent."
Andrés added, "In a world where everyone has an opinion about people they don't know, the duke and duchess have compassion for the people they don't know. They don't just opine. They run toward the struggle."
Why people are making fun of the Sussexes' Time 100 profile
Although there are fans who love Time's inclusion of the Sussexes, many netizens are slamming the couple and the outlet. When Time posted Harry and Meghan's profile on Instagram, there were many negative comments.
"Very disappointing that you think these people are worth the cover. People out there doing way more," one person wrote.
Another person also criticized Andrés' words about them, "'Run towards the struggle'? Like calling for more climate protection while constantly flying in private jets? Or calling for privacy while talking 24/7 about his family?"
Additionally, according to Page Six, some netizens are roasting the Sussexes' photo for its alleged retouching. People point out that Harry's hair surprisingly looks fuller than usual and that the couple's appearances simply do not look real.
Some onlookers also cannot get over the confusing way in which Harry was posing. For example, one Twitter user questioned if Harry was sitting or standing.
What 1 body language expert has to say about the Sussexes' Time 100 photos
Harry and Meghan shot several photos for their Time 100 profile. According to body language expert Judi James, these photos clearly show that Meghan is the one with the power in the relationship.
Speaking about the cover photo, James said (via The Sun), "Harry stands beside and behind her with one hand placed rather self-consciously on her shoulder while she employs a slightly more tentative hand-touch at waist level… He seems to be directing us towards his wife in terms of the real power and brains of the family here."
In one picture, the couple is seen holding hands and smiling at each other.
"Their entwined fingers and their eye contact signal mutual affection and the casual setting signifies the message of freedom they love to send out," James said.