'Never Been Kissed' Star Michael Vartan Reveals Kissing Scene With Drew Barrymore Caused a Physical Reaction
Drew Barrymore is back with the second season of her talk show, and she recently welcomed her fellow castmates from Never Been Kissed. The film came out in April 1999 and starred David Arquette, Molly Shannon, Michael Vartan, Jessica Alba, and Leelee Sobieski. Arquette, Shannon, and Vartan joined her on The Drew Barrymore Show for a mini cast reunion, and Vartan shared a secret about filming that made him and Barrymore blush.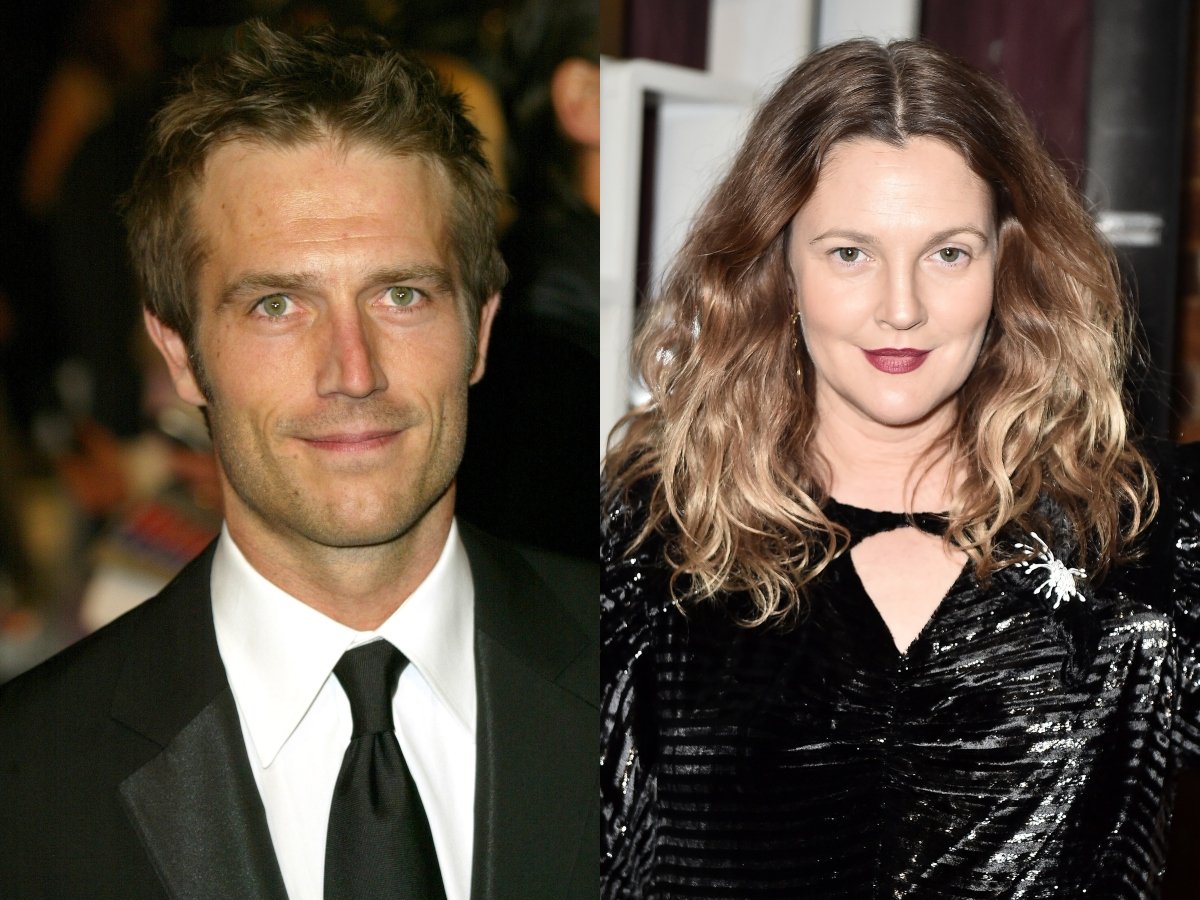 Michael Vartan's 'Never Been Kissed' kiss with Drew Barrymore left him flustered
When Josie and Sam had their "happily ever after" moment in Never Been Kissed, it happened on the pitcher's mound. Sam rushed through the stands, ran onto the field, and grabbed teary-eyed Josie for a smooch. All eyes were on them, and everyone — in the stands and viewing audience — cheered.
Vartan told an embarrassing story about shooting that famous kissing scene, and how he faked an injury to cut it short. No one knew about it.
"I get up to the mound, we embrace, and we start kissing, and you really kissed me," he said to Barrymore. "I was not ready for it in the least. And I'm a man; I was a very young man back then. And I had feelings — they just happened. I very quickly realized I was in a very bad spot because I was wearing very loose sort of slacks, and I thought, 'This is going to be a disaster when they cut.'"
To avoid anyone noticing his arousal, he panicked, yelled cut, and bent over to indicate he hurt his back. He then walked off set. "I was thinking horrible thoughts like dead puppies, dead puppies, dead father. Finally, I was able to compose myself, and luckily the subsequent scenes went on without a hitch," he said.
Barrymore's playful reaction to hearing this for the first time is hilarious.
Vartan landed his role as Sam Coulson thanks to Barrymore
Vartan once shared that Never Been Kissed was one of his biggest movie roles early in his career. Back in 2017, he spoke to E! News about the audition and how Barrymore helped him get the part.
"It was one of my first really big movie auditions, and I had no notion or thought that I was going to get the job. Drew Barrymore — who is the star and producer of the movie — fought very hard for me, and I got the job," he said.
Prior to that movie, he'd played in Dead Man's Curve, The Myth of Fingerprints, and To Wong Foo, Thanks for Everything! Julie Newmar.
Some fans want Barrymore and Vartan to date now
Following the reunion on The Drew Barrymore Show and Vartan's revelation, some fans would love to see the pair go out. In addition to speaking about the kissing scene, Vartan also shared a sweet story about how he kept a wrap gift from Barrymore. 22 years ago, she gave him a small plant, and now it's 15 feet tall. The audience swooned.
On the show's Instagram and YouTube pages, fans are writing comments such as, "Drew and Michael should be together right now! They are very connected to each other after all these years 🔥 bring Never Been Kissed to real life" and "There is still a lot of chemistry between them."
Viewers can relive the movie moment by streaming Never Been Kissed on Starz, Amazon, Redbox, or Apple TV.