'Never Have I Ever': 3 Netflix Series All About Teen Drama to Watch Next
'Never Have I Ever' is one of many teen dramas to watch on Netflix including 'Sex Education', 'On My Block', and 'Atypical.'
Netflix's Never Have I Ever was a success on the streaming platform earning it a season 3 renewal. Fans resonated with Devi Vishwakumar (Maitreyi Ramakrishnan) trying to redeem herself and have a remarkable high school social life. Devi's journey came with challenges about self-esteem, friendships, family, and dating.
The streaming platform has done a good job creating original series about upfront teen drama tied with comedy. If Never Have I Ever became a favorite series, Netflix has many more to get hooked on.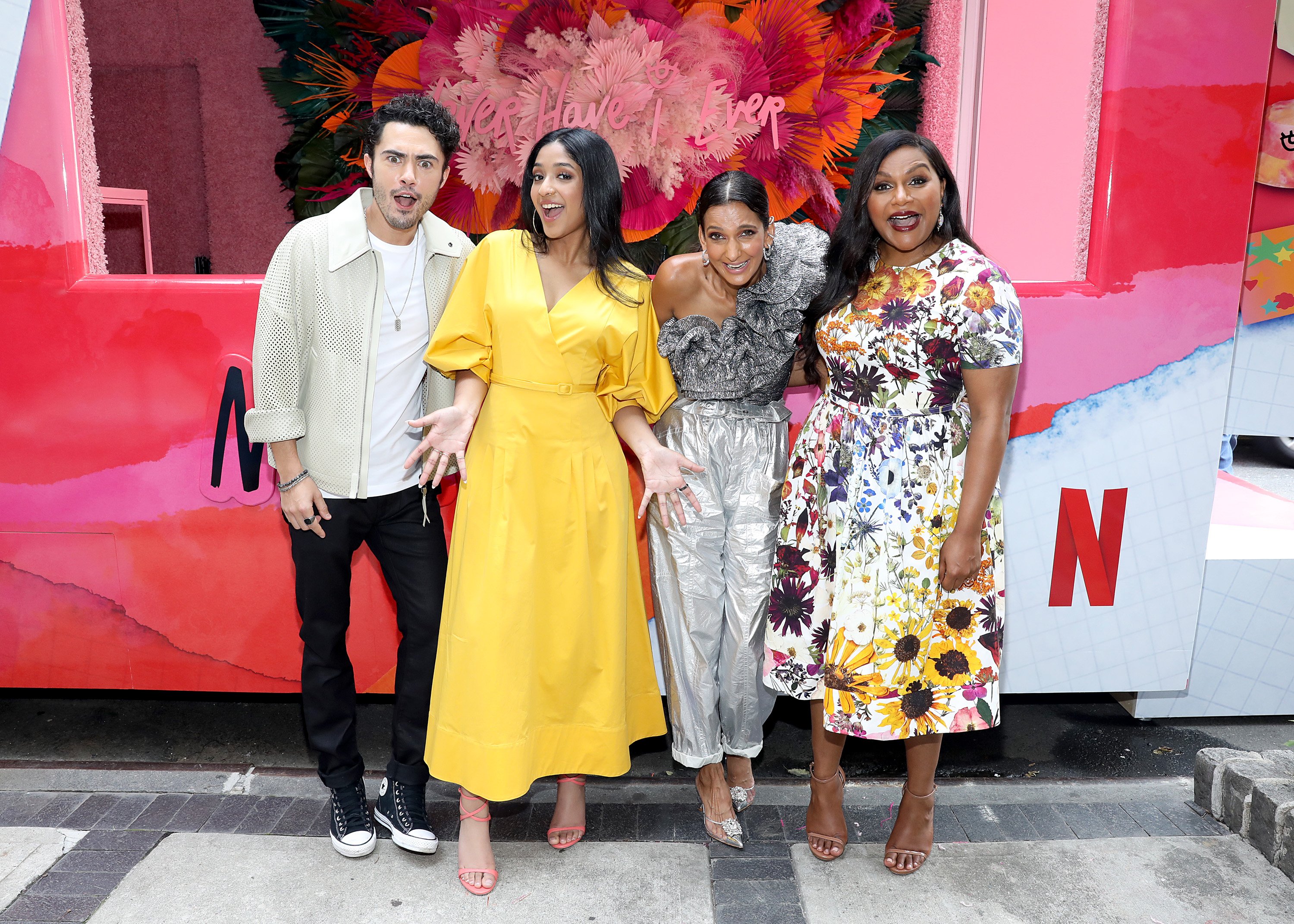 'Sex Education' is a realistic representation of teens and sexuality
Netflix launched a British comedy-drama in 2019 that quickly gained attention and became one of the top streamed series. Sex Education follows the life of Otis Milburn (Asa Butterfield) as he attends Moordale Secondary School. Due to his mother being a sex therapist, Otis has mixed feelings about the subject. At school, he meets Maeve Wiley (Emma Mackey). Maeve is a social outcast whose rebellious persona outshines her intelligence.
In the series, Ottis realizes that because of his mother's profession, his vast sexual knowledge could be useful. He and Maeve start a sex advice clinic for the students at school. As they work together, Ottis realizes his feelings for Maeve. The series became popular because of its "blunt representation of sex and sexuality, its distinct humor, and its dedication to portraying diverse characters with nuance," explained Collider. Sex Education Season 3 premieres on Sept. 17.
'On My Block' tests teenagers as they enter high school
On My Block premiered on Netflix in 2018. According to Digital Spy, the series is renewed for its fourth and final season. The series follows four friends who must learn to navigate life in high school, which comes with trials and tribulations. As the friends try to stay true to themselves, they find their friendship tested on their new journey.
The Netflix series details the main characters confronting their lives in predominantly Hispanic and black neighborhoods in South Central Los Angeles. Each character has their own story to tell and dilemmas to face in this coming-of-age drama. On My Block stars a group of young actors including Sierra Capri, Jason Genao, Brett Gray, and Jessica Marie Garcia.
'Atypical' follows a teenage boy ready for love
This Netflix series follows 18-year-old Sam Gardner (Keir Gilchrist), who is on the autism spectrum and is ready to venture into love. Atypical takes viewers on Sam's journey to becoming more independent and start dating. His new determination in life shifts the dynamics at home as his sister and father must adapt to a new idea of normal. At the same time, Sam's quest for independence and love pushes his mother to go on her own life-changing journey.
Atypical released its third and final season on Netflix in July 2021. The coming-of-age series originally received backlash for its misinterpreted representation of autism. Changes were made to include actors and writers with autism to create a more representative community with every new season.