'Never Have I Ever': Darren Barnet Thinks Devi and Paxton's Season 2 Ending Had 'Ambiguity' to It
Devi Vishwakumar (Maitreyi Ramakrishnan) spent a majority of the first season of Never Have I Ever crushing on Paxton Hall-Yoshida (Darren Barnet). In the second season, which premiered on Netflix on July 15, Devi finds herself preoccupied with losing Ben Gross (Jaren Lewison) as a friend and a boyfriend.
Over the course of season 2 of Never Have I Ever, Devi and Paxton end up becoming closer, and in the season finale, they become an official couple. While the season ends with Devi and Paxton together, Barnet thinks the new couple's ending has some 'ambiguity' surrounding it.
[Spoiler Alert: This article contains spoilers for season 2 episode 10 of Never Have I Ever.]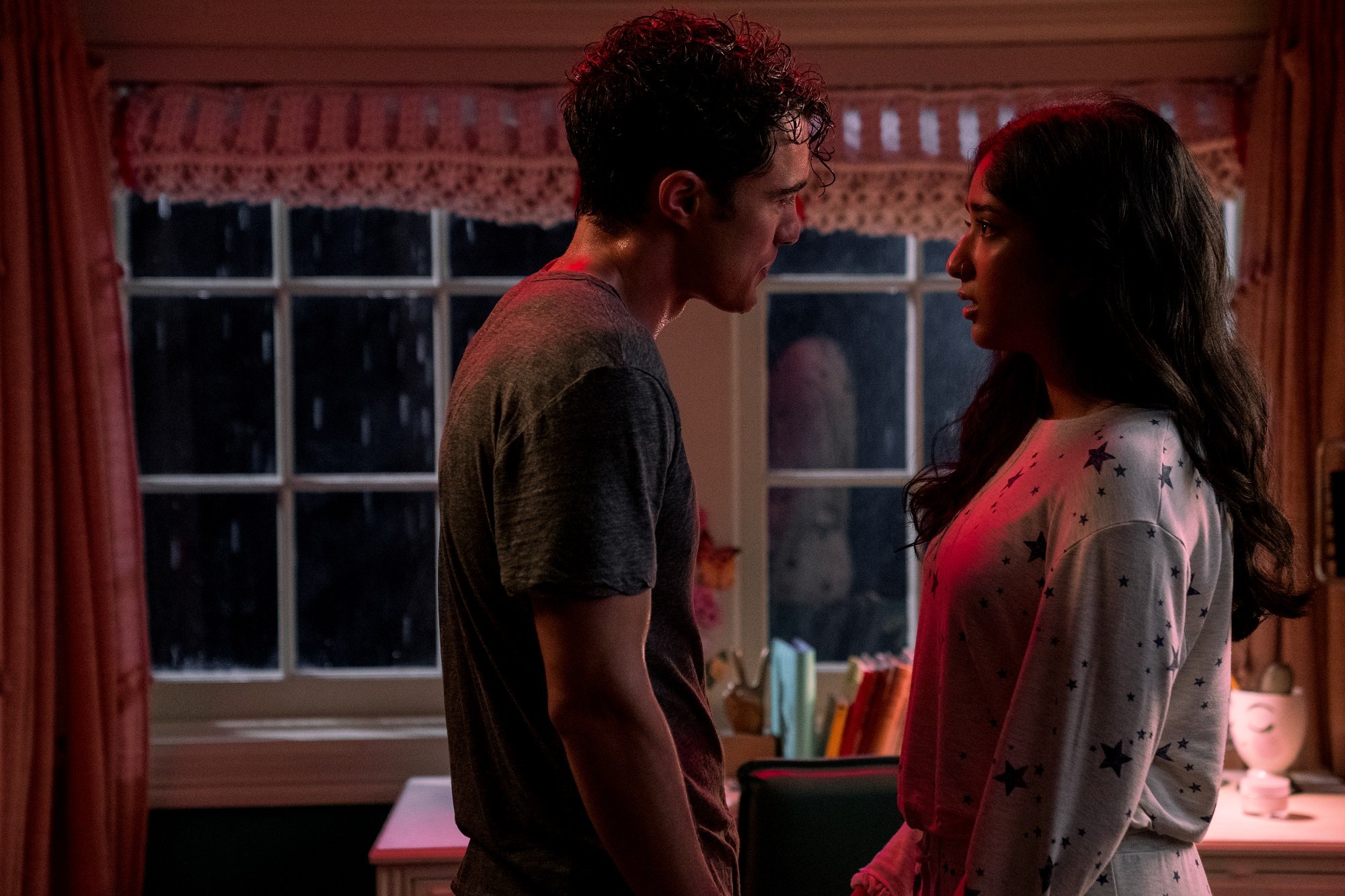 Ben is jealous of Devi and Paxton in 'Never Have I Ever'
After Devi cheats on Paxton and Ben at the beginning of the second season, Paxton forgives Devi faster and the two become friends. Meanwhile, Ben continues to hold a grudge against Devi, especially when he sees Devi and Paxton have reconciled.
In season 2 episode 10, "… been a perfect girl," Devi and Paxton have a secret relationship. Devi attempts to take things public by asking Paxton to their school's upcoming dance. He rejects Devi, and Ben comforts her when she goes to cry in the bathroom.
Because Devi knows that she deserves more, she gives Paxton an ultimatum that she either wants their relationship to be public or for them to break up. They break up, but Paxton later has a change of heart. He shows up to the dance as Devi's date, and they attend the rest of the dance as boyfriend and girlfriend.
When Ben sees them dancing, he becomes jealous and laments that Devi always liked Paxton more. Devi's friend Eleanor (Ramona Young) corrects him and tells Ben that Devi originally wanted to be with Ben over Paxton and that she spent a lot of time trying to get back together with Ben, but he did not notice.
Darren Barnet likes how season 2 of 'Never Have I Ever' ended
In the final scene of season 2 of Never Have I Ever, Devi and Paxton enjoy the dance while viewers have the knowledge that Ben is not over Devi. In an interview with Entertainment Weekly, Barnet shared that he loves how the show ended with Devi and Paxton ending up together.
"I really thought it was such a picture perfect moment," said Barnet. "The way that it's shot, the feeling and emotion in that scene, and also that song that is playing, it's been on repeat for me."
The actor also added the scene has "enough ambiguity" that a third season of Never Have I Ever is possible.
"This is Paxton and Devi, together as a couple, but still with enough ambiguity where you don't know where that's going to lead. She even says, 'I wonder what that's going to be like,'" he told Entertainment Weekly.
What will happen in the third season?
Based on the way Ben stared at Devi and Paxton in the season 2 finale of Never Have I Ever, it seems like the love triangle between the three characters will continue if the show is renewed for a third season. Mindy Kaling is one of the co-creators of the Netflix series, and she told Entertainment Weekly that it is unlikely Paxton and Devi's relationship will be easy.
"I've watched enough romantic comedies that it's not interesting unless it's constantly shifting and changing," Kaling told Entertainment Weekly. "Having the lead character be happy in love is not super interesting to me. It's more suspenseful when we don't know."
Season 2 of Never Have I Ever is available to stream on Netflix.