'Never Have I Ever' Episode Recap: Devi Dates Ben and Paxton
Season 2 of Never Have I Ever premiered on Netflix on July 15. The second season of the show has 10 episodes and in the first episode, Devi Vishwakumar (Maitreyi Ramakrishnan) decides to date both Paxton Hall-Yoshida (Darren Barnet) and Ben Gross (Jaren Lewison) before she moves to India. In season 2 episode 2 of Never Have I Ever, "… thrown a rager," Devi finds this plan is more challenging than she anticipated.
[Spoiler Alert: This article contains spoilers for season 2 episode 2 of Never Have I Ever.]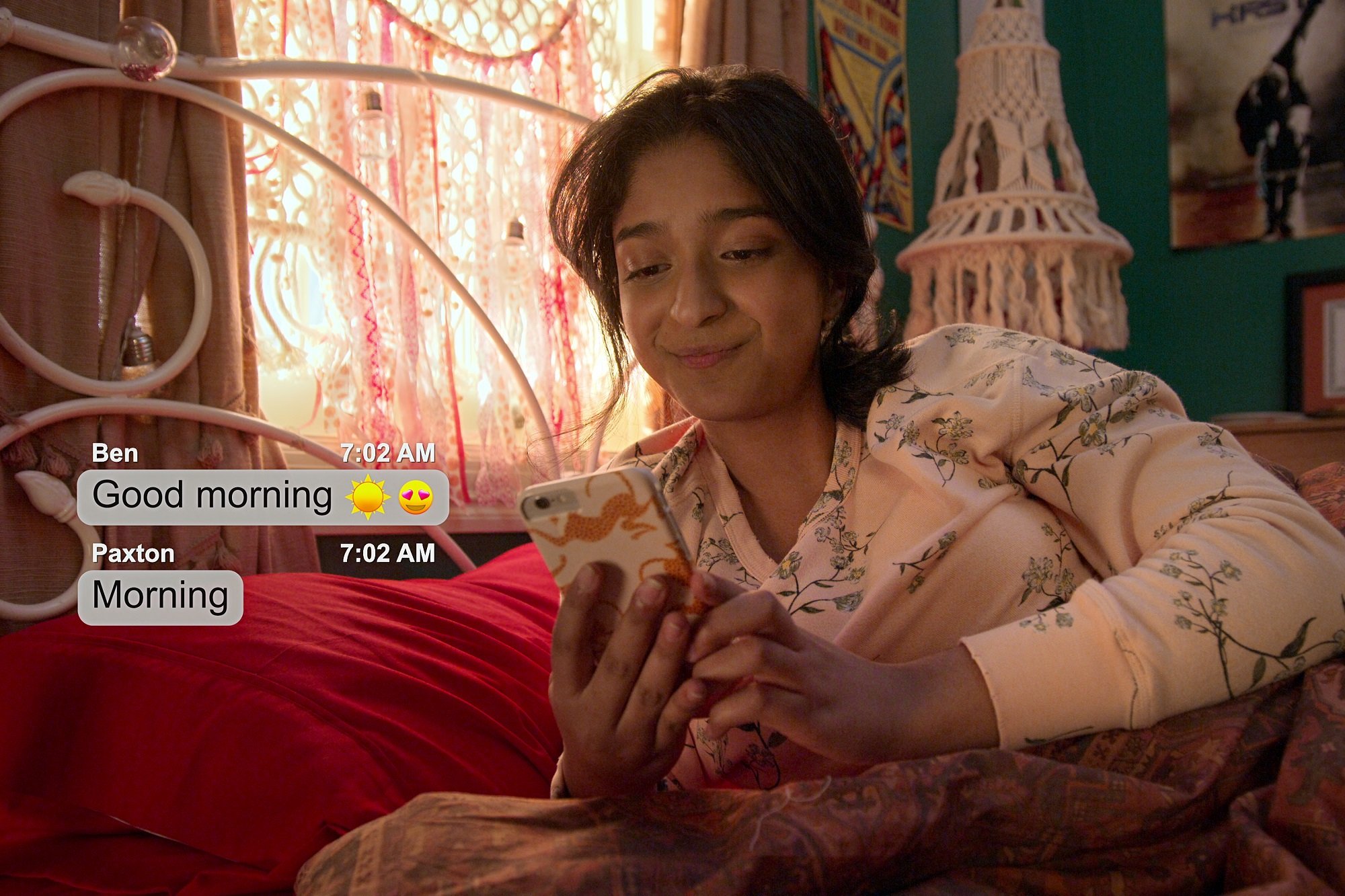 Devi expertly cheats on Ben and Paxton in 'Never Have I Ever'
After being unable to choose between Paxton and Ben, Devi decides to date both guys. With the help of her friends Fabiola (Lee Rodriguez) and Eleanor (Ramona Young), Devi keeps Ben and Paxton from finding out about her cheating. Because of Devi's low popularity status and Ben and Paxton belonging to different friend groups, Fabiola calculates that Devi will never be caught with her scheme.
Since Devi is moving, Eleanor and Fabiola decide to throw Devi an elegant going away party. Devi decides to invite Paxton over Ben, and she pays a visit to her therapist, Dr. Jamie Ryan (Niecy Nash). She tries to tell Dr. Ryan that everything is fine, but Dr. Ryan calls her bluff and points out that if Devi really cares for Ben and Paxton, she would not be cheating on them.
While Eleanor plans Devi's party with her boyfriend Oliver (Martin Martinez) in the school hallway, Ben overhears. This results in Ben getting invited to the party too. Devi tries to disinvite Paxton, but he insists he wants to attend. As a result, Eleanor, Fabiola, and Devi decide to invite more people to try and keep Ben and Paxton separated throughout the night.
RELATED: Is Netflix's 'Never Have I Ever' Based on a True Story?
Nalini travels to India to visit family
To prepare for her and Devi's move, Nalini (Poorna Jagannathan) travels to India for a few days to visit her family and set up a condo. When she arrives, her mother (K.T. Thangavelu) is less than enthusiastic about Devi and Nalini moving to India.
Nalini visits her late husband's mother, Nirmala (Ranjita Chakravarty). Nirmala tells Nalini that she no longer belongs in India and fits in better in the U.S. She also warns Nalini that uprooting her life for her family's unproven support is a mistake.
As her trip continues, Nalini realizes that Nirmala is right. She also notices how lonely Nirmala is living on her own, and she invites Nirmala to move to the U.S. and live with her, Devi, and Kamala (Richa Moorjani).
Devi's cheating plan in 'Never Have I Ever' blows up
At Devi's party, Devi, Eleanor, and Fabiola do their best to keep Ben and Paxton apart. As the night continues, this becomes more and more difficult. When Devi overhears someone claim they are dating Paxton, she clarifies that she is actually Paxton's girlfriend.
RELATED: Darren Barnet Met Common Way Before 'Never Have I Ever' Season 2
Ben overhears this, and he goes to Paxton to let him know that Devi is dating both of them. Devi comes clean, and Paxton walks out of the house. Devi follows him outside, but when he turns around in the street he is hit by an oncoming car, hurting his arm.
Nalini and Nirmala return from India, and Devi realizes that she will not be moving after all, meaning she will have to face the consequences of her actions at school.