'Never Have I Ever' Episode Recap: Paxton Makes an Effort in School
Throughout the second season of Never Have I Ever on Netflix, Paxton (Darren Barnet) has worked hard to raise his grades so he can go to college. In the second to last episode of season 2 of Never Have I Ever, "… stalked my own mother," Paxton goes above and beyond to try and get a good grade. This brings him even closer to Devi (Maitreyi Ramakrishnan), just when she needs some support.
[Spoiler Alert: This article contains spoilers for season 2 episode 9 of Never Have I Ever.]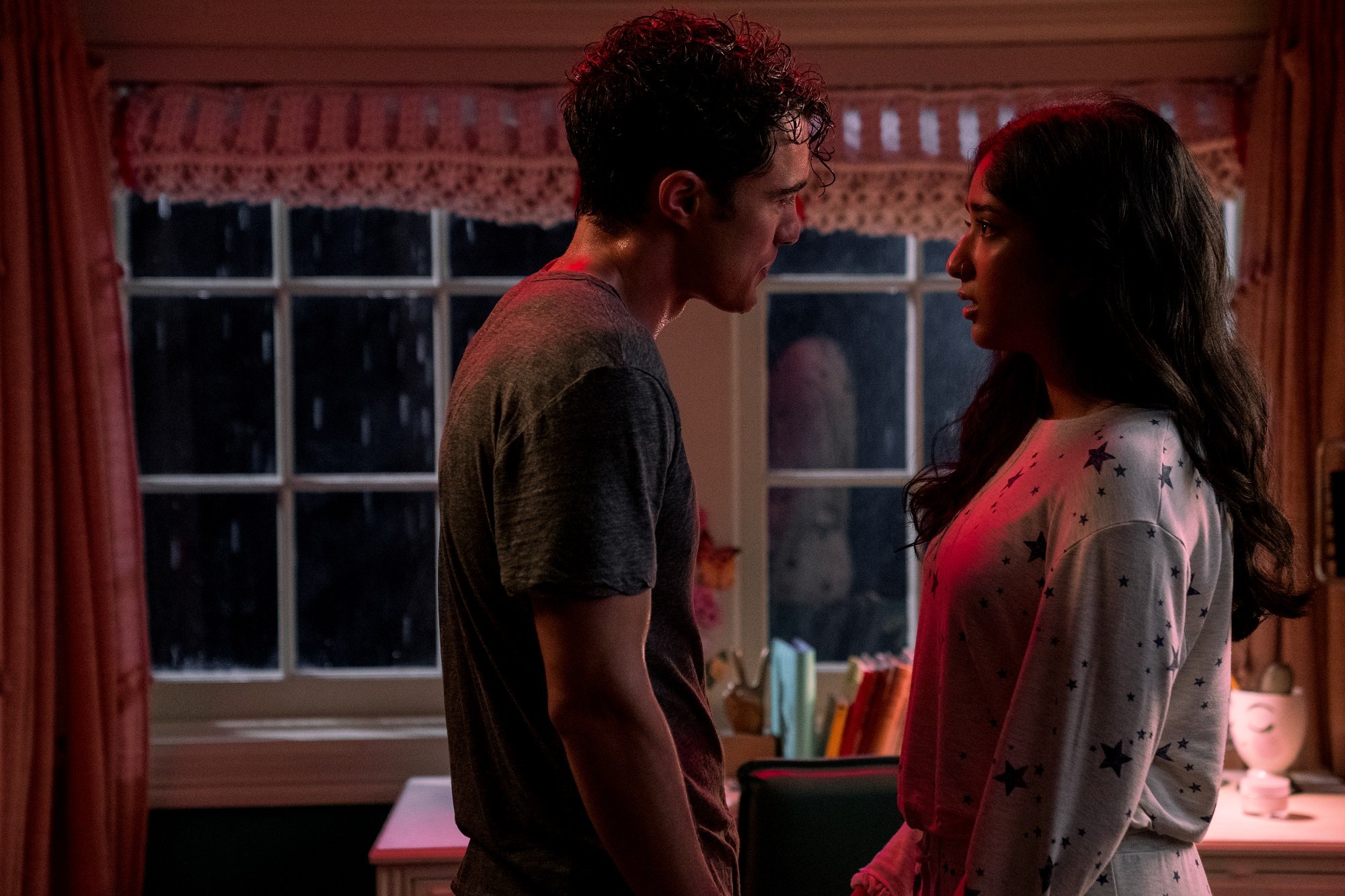 Devi tries to catch her mother in a lie in 'Never Have I Ever'
After seeing her mother with Dr. Chris Jackson (Common), Devi attempts to get Nalini (Poorna Jagannathan) to confess to dating him. Nalini dodges Devi's curiosity, and Devi is unsure of how to catch her mother with Chris again.
At school, Eleanor (Ramona Young) ignores Devi and Fabiola (Lee Rodriguez) for telling her that her boyfriend Malcolm (Tyler Alvarez) might be cheating on her.
In Devi's history class, Mr. Shapiro (Adam Shapiro) tells the students he will be offering a generous extra credit project. Devi encourages Paxton to sign up, and he volunteers to do the project, shocking Mr. Shapiro. Later, Devi sneaks into Nalini's room and takes a picture of her planner, proving that her mother has plans she is hiding.
The next day at school, Fabiola attempts to apologize to Eleanor. When Malcolm gets involved, Eleanor defends Fabiola, causing Malcolm to get upset.
RELATED: 'Never Have I Ever' Episode Recap: Devi Dates Ben and Paxton
Devi stalks Nalini's date with Chris in 'Never Have I Ever'
When Nalini leaves for her date, Devi tricks her cousin Kamala (Richa Moorjani) into driving her to Chris' house. Together, they watch Chris and Nalini's date through a skylight. Devi texts her mother during the dinner to see if she responds, and when Nalini does not reply to the text, Devi accidentally drops her phone in Chris' hot tub.
When Devi goes to retrieve her phone, she accidentally falls in the hot tub, alerting Chris and Nalini that she was spying on them. Nalini insists that Chris is just her colleague and drives Devi home.
At school the next day, students present their extra credit projects. While Devi forgot to do the extra credit assignment, Paxton goes "above and beyond" and brings in his grandfather (Clyde Kusatsu) to discuss his experience in Manzanar, an internment camp.
At her therapy session with Dr. Ryan (Niecy Nash), Devi has a breakthrough and she goes to her mother's office to apologize. When she finds Nalini breaking up with Chris, she yells at her mother for lying to her.
RELATED: 'Never Have I Ever': Mindy Kaling Explains Why Only John McEnroe Could Be Narrator of Her Netflix Series
Paxton and Devi get back together… sort of
After her fight with her mom, Devi sits in her room and receives a text message from Paxton. A second later, he taps on her window and climbs into her room. He thanks her for all of her help with school, and they kiss.
When Paxton leaves, Nirmala (Ranjita Chakravarty), Devi's grandmother, tells her to meet with Nalini downstairs. While watching an old home video, the two make up.
After Malcolm breaks up with Eleanor, Devi and Fabiola attend Eleanor's play. Devi attempts to speak with Paxton after the play is over, but he breezes by her and calls her "pal."