'Never Have I Ever' Star Maitreyi Ramakrishnan Wants to See More of Devi's Interests In Season 3
The star of Netflix's comedy 'Never Have I Ever' Maitreyi Ramakrishnan talks about her character Devi Vishwakumar's growth in season 2. And she reveals she'd like to see more of the character's interest if and when the show returns for a third season .
The second season of Never Have I Ever found Devi Vishwakumar dealing with some hard times and self-reflection. But if the Netflix comedy returns for season 3, series star Maitreyi Ramakrishnan hopes it will explore more of Devi's personal interests and her relationship with her friends.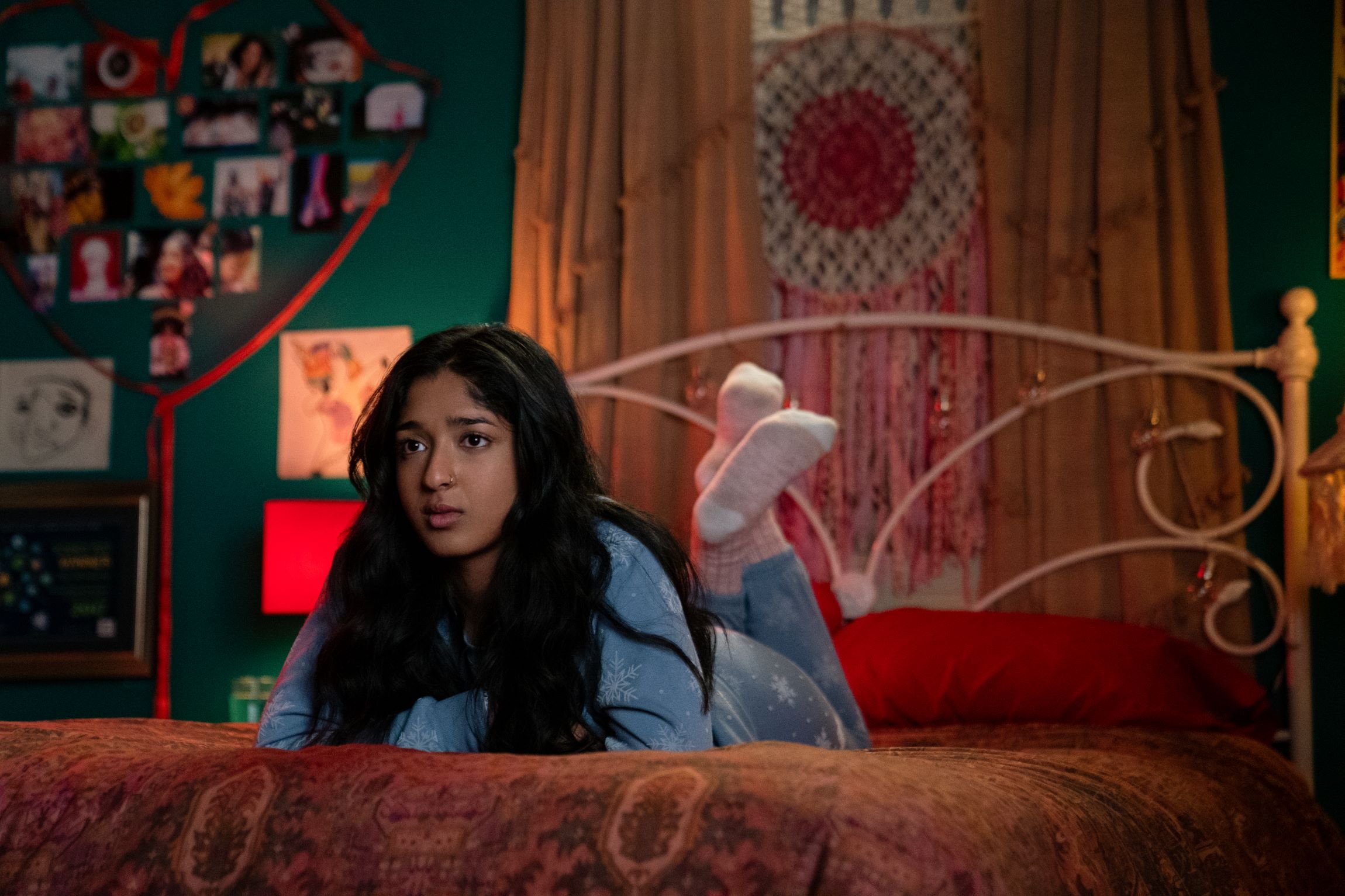 Devi deals with a lot of relationship drama in 'Never Have I Ever' season 2
In the second season of Never Have I Ever, Devi secretly dates both Paxton Hall- Yoshida (Darren Barnet) and Ben Gross (Jaren Lewison). But when her boyfriends find out about each other, they feel betrayed and ice her out. 
And while she tries to win back Paxton and Ben's trust and friendship, Devi is also dealing with her new frenemy, Aneesa (Megan Suri), and her best friend Eleanor's (Ramona Young) new controlling boyfriend, Malcolm (Tyler Alvarez). 
On top of everything else, Devi discovers that her mom, Nalini (Poorna Jagannathan), is dating again. Devi makes a series of chaotic decisions, and upon talking to her therapist, Dr. Ryan (Niecy Nash), she self-reflects and realizes she's still traumatized by the loss of her father. 
Maitreyi Ramakrishnan wants to see more of Devi's interests in 'Never Have I Ever' season 3
The first season of Never Have I Ever featured Devi as a lovestruck teen still struggling from the grief of her father's recent death. And season 2 focused more on her relationships with her boyfriends, friends, and family. But if the show returns for a third season, Ramakrishnan hopes it will highlight more of Devi's passions. 
"She's a 15-year-old kid that has the whole world in front of her," the actor said in a recent chat with Collider. "She's got a lot that she can explore. I think it'd be really cool to maybe see more of her interests and see more of the journey that she takes, or the new people that she might meet."
"Of course, everyone loves good relationship drama, but also the journey that she takes with her friends," Ramakrishnan added. "I think those are all really cool aspects that could happen."
But Maitreyi Ramakrishnan can't predict what other shenanigans Devi will pull next season
From falling into a Dr. Chris Jackson's (Common) hot tub to publicly humiliating Aneesa by dancing in a cricket costume, Devi pulled off quite a few chaotic stunts in Never Have I Ever season 2. By the season finale, she began trying to work through her emotions. 
But Ramakrishnan thinks it's still hard to predict what stunts Devi will try to pull if the Netflix series comes back for season 3. 
"Yeah, I don't know where we're gonna take it because I have no idea what shenanigans Devi is gonna get up to," she told Collider. "I could not have predicted myself being in a cricket costume this season. That was me doing that dance. No stunt double."
"So, I have no idea where that's gonna go," Ramakrishnan continued. "But I think it'll be really cool to see what Devi is like in a relationship that's a real relationship."
Never Have I Ever season 1 and 2 are currently streaming on Netflix.