'Never Have I Ever': Maitreyi Ramakrishnan Really Wants Mindy Kaling to Appear in Season 2
When it comes to Season 2 of 'Never Have I Ever,' Maitreyi Ramakrishnan really wants co-creator Mindy Kaling to make an appearance.
Never Have I Ever premiered on Netflix in April 2020, and it was created by Mindy Kaling and Lang Fisher. The show is partially based on Kaling's childhood and stars Maitreyi Ramakrishnan, Poorna Jagannathan, Jaren Lewison, and Darren Barnet. Since it premiered, the show has been renewed for a second season, and Ramakrishnan really wants Kaling to make an appearance.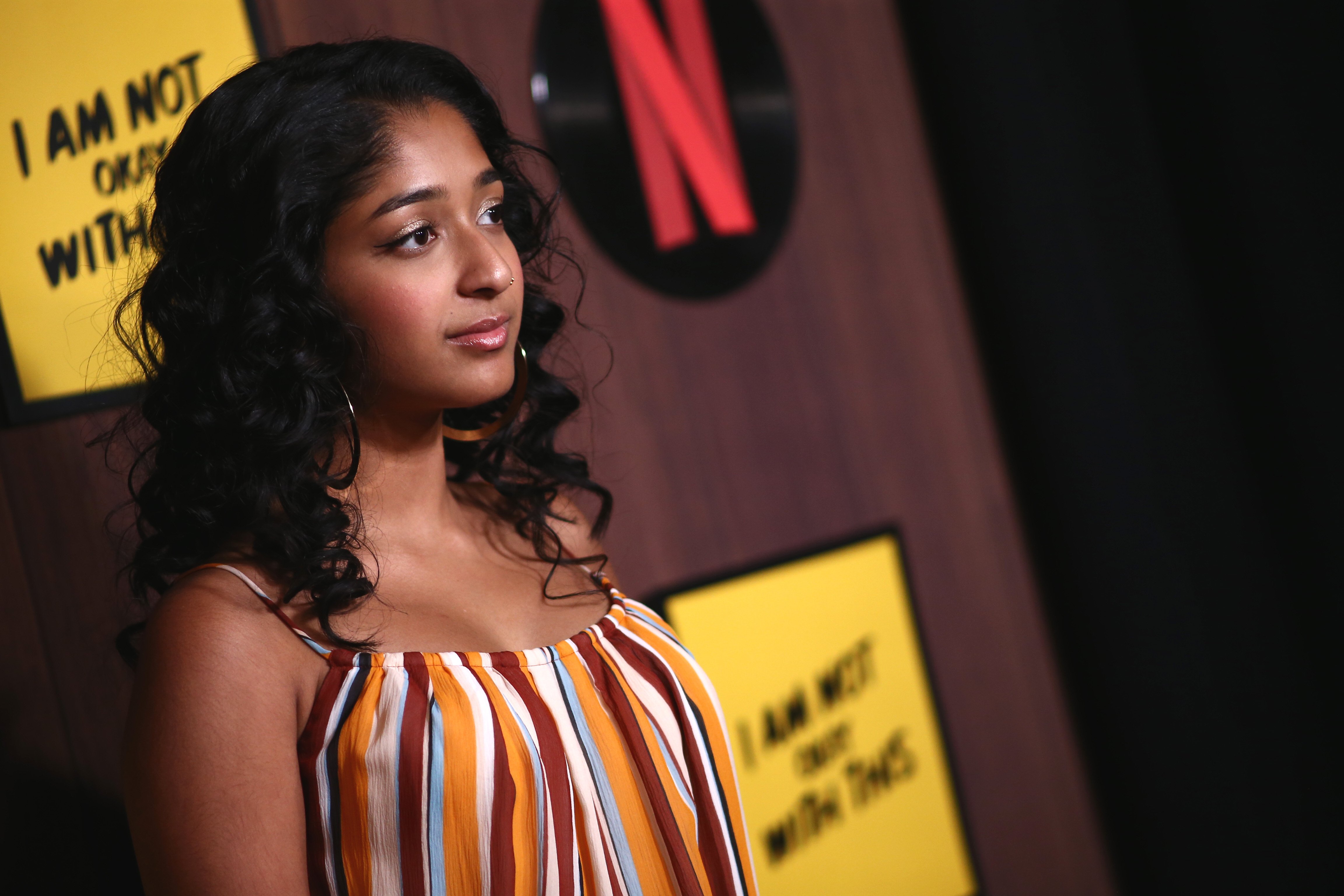 Mindy Kaling co-created 'Never Have I Ever'
Never Have I Ever is loosely based on Kaling's own life, but the show is not autobiographical. Instead, Kaling made a point to show characters that represented her childhood.
"Nerds are not always the wallflowers, the quiet ones — we're ambitious with obnoxious personalities and want to have sex and dreams like all the other kids," Kaling said during a February Netflix event. "I think the evolution of the nerd [has happened] — Judd [Apatow] did such a great job with Superbad and then Booksmart — [but] we haven't seen an 'ethnic' nerd."
Maitreyi Ramakrishnan wants Mindy Kaling to appear in Season 2
In an interview with Entertainment Tonight, Ramakrishnan detailed her hopes for the second season of Never Have I Ever.
RELATED: 'Never Have I Ever': Mindy Kaling Explains Why Only John McEnroe Could Be Narrator of Her Netflix Series
"I always joke, 'What if Steve Carell came on and he played Devi's uncle that she never knew?'" she told ET. "I realize that it makes no sense! … I would want Steve Carell because it would just be jokes… Like, he could just walk past [the scene], but that's all you need."
Ramakrishnan also wants Kaling to play Devi's aunt in Season 2.
"Mindy needs to be on season 2," she said. "That's not negotiable. She needs to be on season 2. That would be awesome to be able to act with her… She could play Devi's dad's sister. She can be an aunt, like the cool aunt! Yes, she would be the cool aunt that enables all of Devi's behavior!"
What to expect from Devi in Season 2 of 'Never Have I Ever'
Never Have I Ever follows Ramakrishnan's character Devi Vishwakumar, a high school sophomore, as she copes with the sudden death of her father. In the first season, Devi tried to avoid her grief and focused on trying to form a relationship with Paxton Hall-Yoshida (Barnet), a popular kid at her school.
The first season featured a well-written love triangle between Devi, Paxton, and Devi's academic rival Ben Gross (Lewison). However, Ramakrishnan does not think fans should expect to see Devi end up with Paxton or Ben anytime soon.
"My honest opinion is that none of the three characters, Paxton, Ben or Devi, I don't think any of them are ready for a relationship. Paxton needs to know himself better. Ben might like Devi because this is the first time he's had a proper friend in his life. And Devi, enough said, like, she has enough on her plate," she told ET. "It'd be cool to see them grow and maybe eventually fall into something together as teens do. That's what I stand for."
When it comes to Season 2 of Never Have I Ever, Ramakrishnan wants to see Devi focus on her relationships with her friends and family.
"Personally, for Devi, it would be awesome to see her go through a journey that really tackles on her issue with grief over her father [Mohan], because she's just started to talk and [has] a ways to go," she said. "Also, respecting her mom and her friends and her cousin. She's got to be nicer to her cousin, too."