'Never Have I Ever': Mindy Kaling Hints Devi and Paxton Might Not Have a Happy Ending
The second season of Never Have I Ever premiered on Netflix on July 15. Mindy Kaling created the series with Lang Fisher. In Never Have I Ever, Maitreyi Ramakrishnan stars as Devi Vishwakumar, Darren Barnet plays Paxton Hall-Yoshida, Jaren Lewison appears as Ben Gross, Poorna Jagannathan stars as Dr. Nalini Vishwakumar, and Richa Moorjani appears as Kamala Nandiwada. 
The second season features 10 episodes, and in the season finale, Devi and Paxton finally get together. In an interview with Entertainment Weekly, Kaling revealed that if the show is renewed for a third season, the new couple might face trouble.
[Spoiler Alert: This article contains spoilers for season 2 episode 10 of Never Have I Ever.]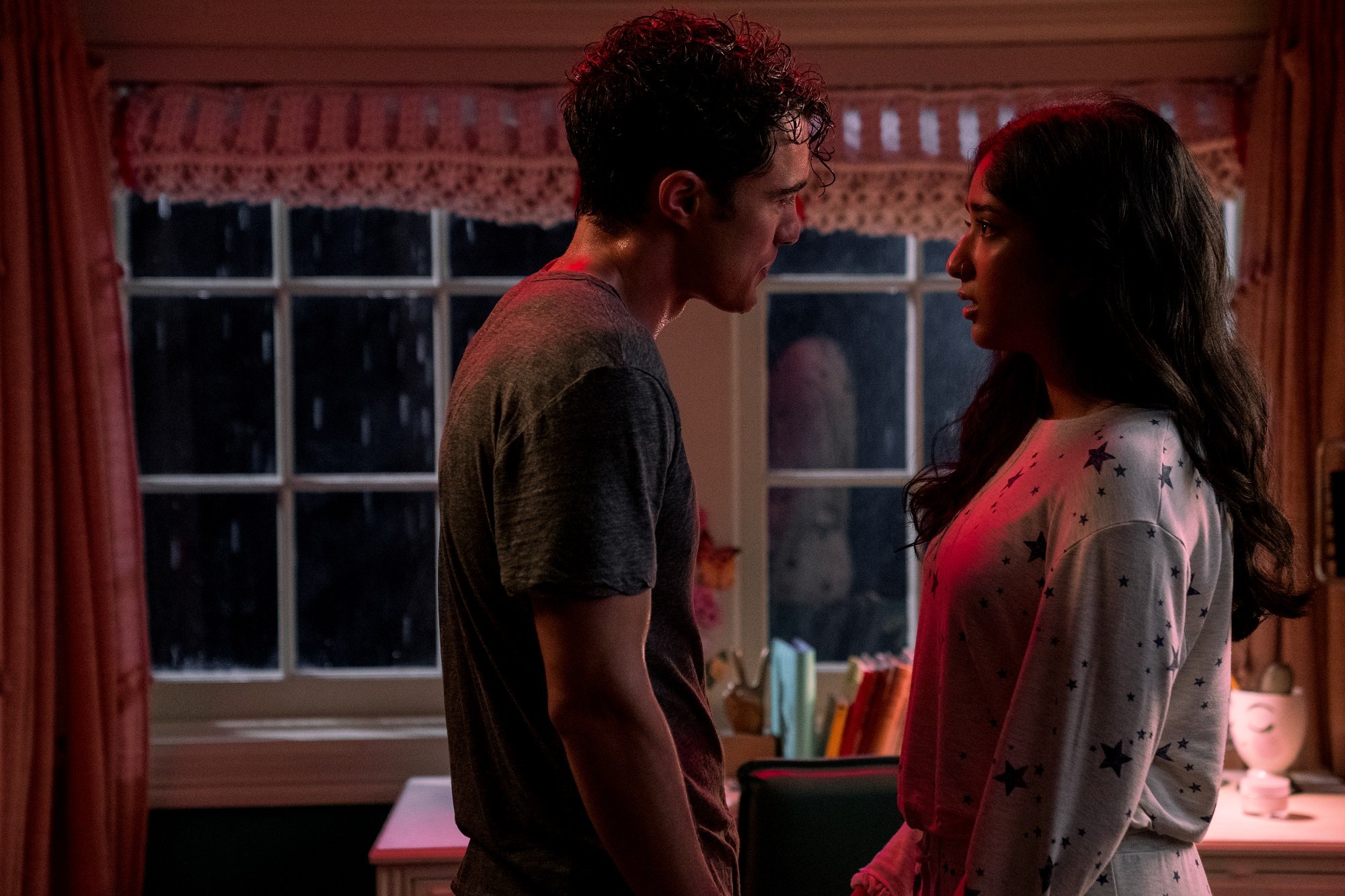 Paxton and Devi begin dating in season 2 of 'Never Have I Ever'
At the start of the second season of Never Have I Ever, Devi dates both Paxton and Ben because she cannot pick between the two. Ben and Paxton find out at a party at Devi's house, and when Paxton angrily storms outside, he is hit by a car, derailing his swimming career.
While Paxton treats Devi cruelly for a bit because she cheated on him, they quickly become friends and Devi helps tutor Paxton to help him get his grades up. In season 2 episode 9 of Never Have I Ever, titled "… stalked my own mother," Paxton and Devi start a secret relationship.
Devi gives Paxton an ultimatum in the season 2 finale, "… been a perfect girl," telling him that she wants a public relationship or to break up. Paxton refuses to commit to her, so they end their relationship.
Devi attends the school's winter dance with her friend Eleanor (Ramona Young) while Paxton stays at home. He later realizes that he wants to be with Devi, and he goes to the dance for her. At the end of the episode, they dance together as an official couple.
Mindy Kaling thinks Paxton and Devi might not last
Even though Paxton and Devi make their relationship public in season 2 of Never Have I Ever, the finale hints that the love triangle between Devi, Paxton, and Ben is not actually resolved.
After the second season premiered on Netflix, Kaling, Barnet, and Lewison were interviewed by Entertainment Weekly. Kaling seemed to agree that Paxton and Devi will face disruptions in their relationship.
"I've watched enough romantic comedies that it's not interesting unless it's constantly shifting and changing," she told Entertainment Weekly. "Having the lead character be happy in love is not super interesting to me. It's more suspenseful when we don't know."
Darren Barnet does not know what will happen with Devi and Paxton in 'Never Have I Ever'
Speaking with Entertainment Weekly, Barnet admitted that Devi and Paxton's final scene still had quite a bit of "ambiguity" to it, meaning anything is possible if the show comes back for a third season.
"I really thought it was such a picture perfect moment," Barnet said. "This is Paxton and Devi, together as a couple, but still with enough ambiguity where you don't know where that's going to lead. She even says, 'I wonder what that's going to be like.'"
Both seasons of Never Have I Ever are available to stream on Netflix.