'Never Have I Ever' Paxton: Everything We Know About Actor Darren Barnet
All it took was a few days for Never Have I Ever to become part of the current Netflix chatter, form a fan base, and get folks clamoring for season 2.
More than that, a number of viewers are going gaga for some of the teen comedy's actors, one of whom is Darren Barnet, aka Paxton Hall-Yoshida. It didn't take long for the 29-year-old to endear himself to fans, but who's the man playing Devi's love interest?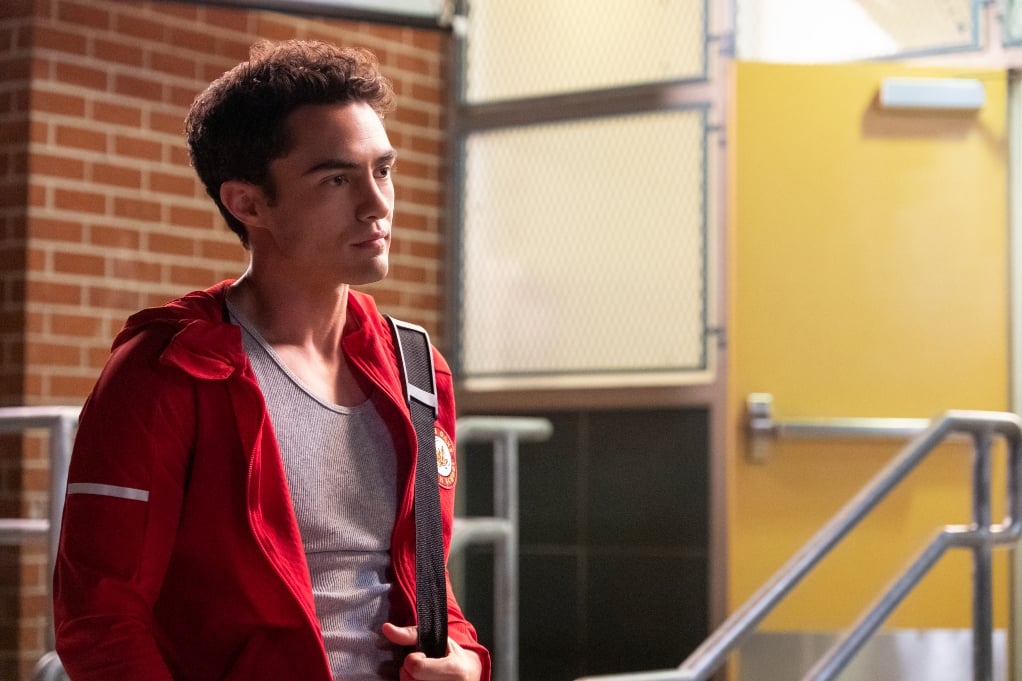 Barnet has two sisters
No doubt if you've scrolled through Barnet's Instagram feed, you've probably seen some photos of him from childhood. He routinely tags his sisters, Jen and Emily, in his posts and he's very close with them.
He writes shows too
During an interview with DCFilmGirl, Barnet shared that he is passing quarantine time by writing scripts and is currently working on a pilot. But even before COVID-19 lockdowns, he was actively creating scripts for films and TV.
Barnet is a college graduate
A native of California, Barnet moved to Florida as a pre-teen where he attended high school. He was very much into sports, and according to MTV, he was captain of his lacrosse team.
After high school, Barnet attended Berry College in Georgia on a full scholarship. He graduated with a degree in the arts in 2013, and soon made his way back to California to pursue his dreams.
He's a jack of all trades
MTV also unearthed Barnet's old SoundCloud handle: Charlie Sound. Under that moniker, he made hip-hop beats and even rapped over some of them. Don't go looking for any new tracks because the account isn't active.
Additionally, the outlet learned that Barnet also possesses a California real estate license, an achievement he celebrated on Instagram.
Barnet isn't new to acting
According to IMDb, before landing this part in Never Have I Ever, Barnet had small roles in shorts and TV series such as Criminal Minds, This Is Us, S.W.A.T. and Turnt.
But Barnet's come a long way and is grateful for his journey so far. In a heartwarming Instagram post, he shared that he used to work at Soul Cycle on Sunset Boulevard and parked a mile away where it was free.
"I'd walk to work every day seeing all of the ads for new shows and movies. I had zero credits under my belt. The climb certainly continues but I cannot express what a milestone it is for me so see our show @neverhaveiever all up and down Sunset today."
He speaks multiple languages
If you've already watched Never Have I Ever, you'll note Barnet's character's last name is Hall-Yoshida. It's nod to his Japanese heritage, and Mindy Kaling decided to adapt his character for that reason.
Barnet told Metro News UK that his mother is Japanese, and his grandmother spoke the language, but he also wound up taking it in school.
One day, Kaling overheard him speaking with the show's assistant director in Japanese.
My character's name originally was Paxton Hall. But when Mindy caught wind that I was speaking Japanese, Mindy and Lang came up to me. They were like, 'Hey, were you speaking in Japanese with our AD? Do you mind if we make your character match what your real ethnicity is?' I was like, I love that and that's when Paxton Hall-Yoshida was born.
Barnet also speaks Spanish and spent some time studying French.