'Never Have I Ever': Paxton Hall Yoshida Is Giving Off Major Jordan Catalano Vibes
Mindy Kaling's new Netflix series, Never Have I Ever, centers around an Indian-American teen named Devi (Maitreyi Ramakrishnan) and her relationship with her high school crush, Paxton Hall Yoshida (Darren Barnet). Paxton's aloof, too-cool-for-school attitude is reminding viewers of Jordan Catalano (Jared Leto), another brooding TV heartthrob from the hit '90s series, My So-Called Life.
[Spoiler alert: This article contains spoilers for Never Have I Ever. ]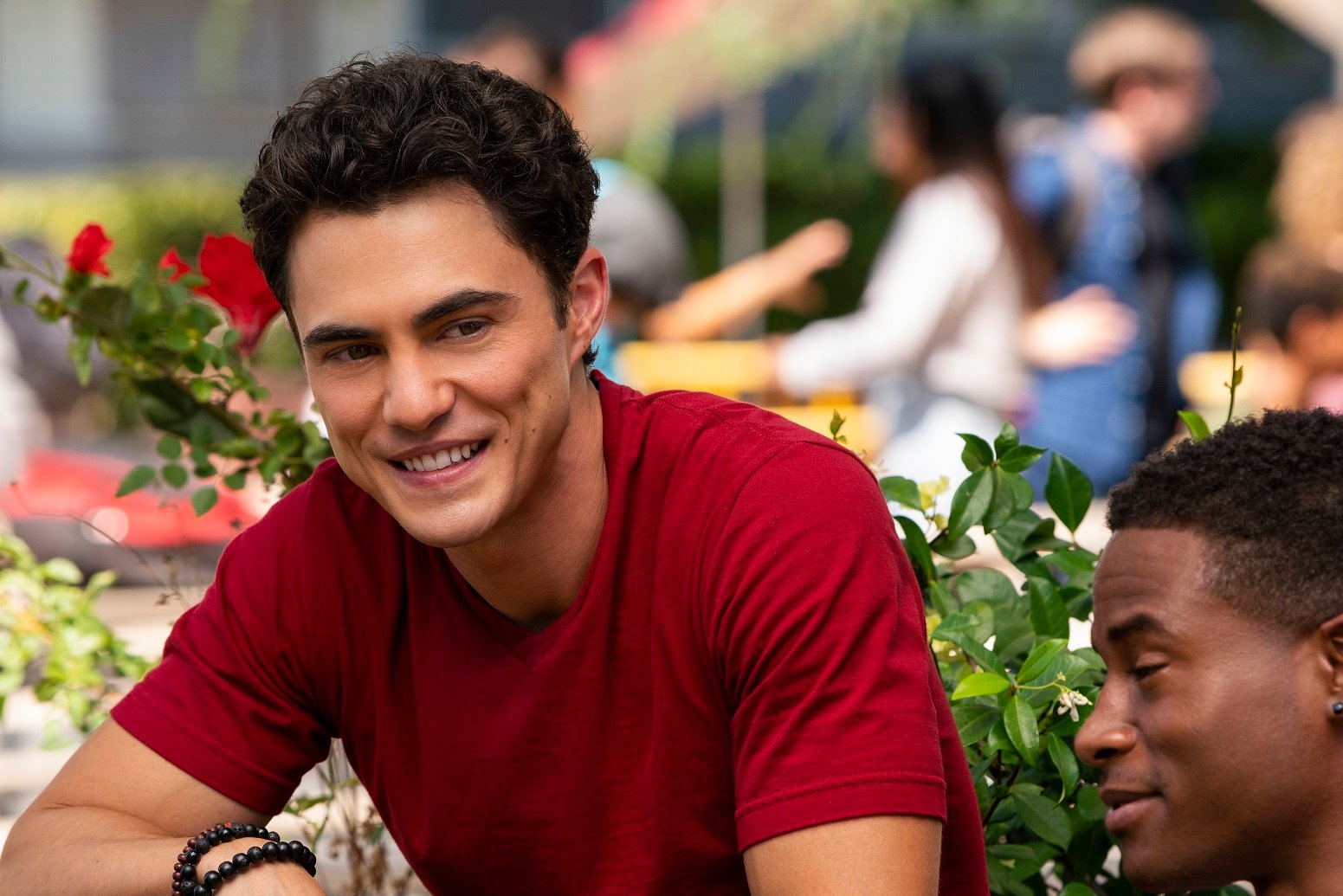 Paxton is Devi's crush in 'Never Have I Ever'
Never Have I Ever is a coming-of-age story that follows Devi, a high school teen trying to come to terms with the recent loss of her father. Living with her mom, Nalini (Poorna Jagannathan) and cousin, Kamala (Richa Moorjani), Devi juggles her Indian family's expectations with the tempting prospect of being a cool high school teen.
But rather than addressing her pent up grief and pain, Devi becomes obsessed with finding a boyfriend. She has her eye on the hottest guy in school, Paxton Hall Yoshida. And one day, after being insulted by her nemesis, Ben Gross (Jaren Lewison), Devi loses her cool and asks Paxton to sleep with her.
Much to her surprise, he says yes. But, he isn't at all sweet or romantic. In fact, he's pretty detached from her emotionally, and when they attempt to sleep together, it feels like he's just fulfilling an agreement.
Eventually, after a series of mishaps and misunderstandings, Paxton begins to come around. He seems to develop feelings for Devi and kisses her after Ben's birthday party. But Paxton still has an air of mystery about him, and it isn't clear exactly what his intentions are.
What Paxton Hall Yoshida and Jordan Catalano have in common
Although it lasted only one season, My So-Called Life was one of the most popular teen dramas of the '90s. Claire Danes plays the lead role of Angela Chase, a high school student who is dealing with all the emotional curveballs that come with being a teen.
Like Devi, Angela also has a crush on one of the hottest boys in her school. Played by actor Jared Leto, Jordan Catalano is the high school's bad boy heartthrob who eventually realizes how cool Angela is and develops feelings for her.
Jordan and Paxton may come from two different shows and two different decades, but the characters are a lot alike. For starters, they're both angsty teens who aren't sure about what they want. The two are also popular in school but don't do so well academically.
But the most glaring similarity between the two is that Jordan and Paxton both end up falling for strong, whip-smart girls, and don't know how to open up to them emotionally.
'Never Have I Ever' fans point out the similarities
After watching Never Have I Ever, some viewers couldn't help but notice how similar Jordan and Paxton are. "Paxton reminds me of Jordan Catalano and [sic] how he treated Angela in My So-Called Life," one Twitter user wrote. 
"Is it just me or is Paxton from #NeverHaveIEver giving off Jordan Catalano vibes?" another viewer tweeted. 
One fan also pointed out that Ben from Never Have I Ever is a lot like another character from the '90s drama. "So in @neverhaveiever Paxton is Jordan Catalano and Ben is Brian from My So-Called Life. Right?!" the viewer suggested in a tweet.
Devi and Paxton's relationship is just as complicated as Angela and Jordan's was. But after her kiss with Ben in the finale, it looks like Devi might be headed for a love triangle. Hopefully, if Never Have I Ever returns for season 2, viewers will get to see if Paxton is as sweet and caring as Jordan eventually turned out to be.