'Never Have I Ever': Should Devi Choose Paxton or Ben in Season 2?
Fans are torn between Team Paxton and Team Ben on Netflix's 'Never Have I Ever.'
Never Have I Ever first premiered on Netflix in April 2020 and stars Maitreyi Ramakrishnan, Poorna Jagannathan, Jaren Lewison, and Darren Barnet. The show follows Ramakrishnan's character Devi Vishwakumar, a high school sophomore who is coping with the sudden death of her father. In addition to the show's portrayal of grief and South Asian representation, fans are also treated to a well-written love triangle as Devi ends up with two different love interests: Lewison's Ben and Barnet's Paxton.
[Spoiler Alert: This article contains spoilers for Season 1 of Never Have I Ever.]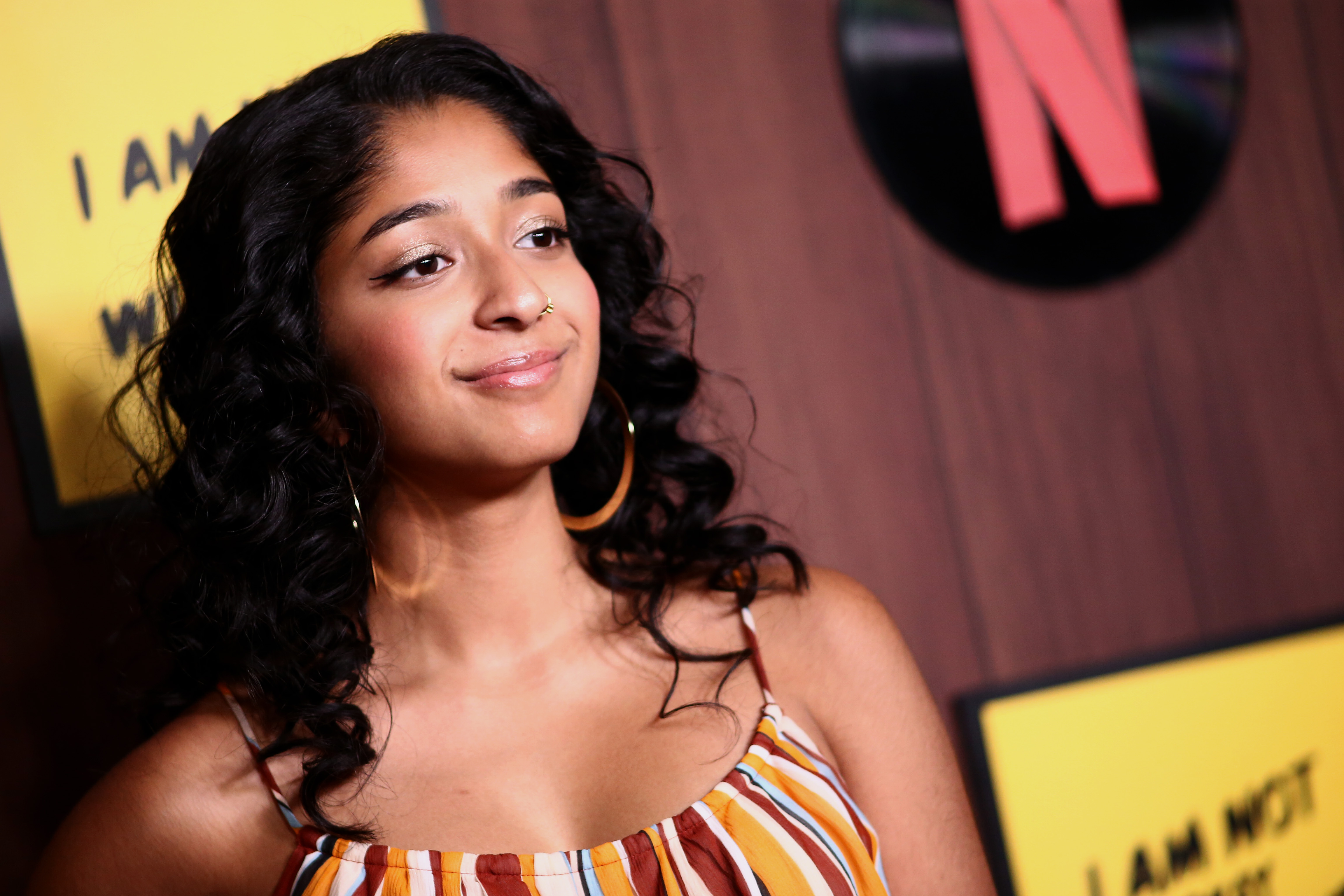 The case for Team Ben on 'Never Have I Ever'
In the show, Devi and Ben have been known each other since they were children, and they are each other's academic nemesis. The two compete for the best grades in their class and consistently belittle each other. As enemies, the two really bully each other and have said harsh things.
However, Ben and Devi fit in the irresistible enemies to friends to lovers trope. Throughout the first season, Ben begins to show genuine concern for Devi's declining mental health following her dad's death, and he is shown to be jealous of her developing friendship with Paxton.
After they bond during a Model UN trip, the two strike up an unlikely friendship. Both struggle with loneliness, as Ben's parents are not attentive and Devi alienates her other friends because of her self-destructive behavior.
When Devi moves out of her mom's house, Ben convinces his family to let Devi move in with them. He also encourages her to make up with her friends and mom, and he drives her to Malibu to spread her dad's ashes with her family even though he is terrified of driving. When Devi realizes that Ben waited for her after spreading her dad's ashes, she kisses him even though she previously rejected his romantic advances a few episodes before.
Why Team Paxton sticks out for fans
While Paxton and Devi do not have the shared history like Devi and Ben, their relationship is the forefront of the show. To avoid the grief she feels, Devi focuses all her energy on trying to begin a relationship with Paxton despite the fact he is a year older and a popular jock.
Paxton agrees to sleep with her, but Devi realizes she is not ready. Still, she tells her friends that she is secretly sleeping with him. After Devi is attacked by a coyote at a party, Paxton rushes to her and drives her to the hospital. He admits they are friends and he stays until Devi's mom arrives.
The two's friendship grows stronger as they get to know one another, and Paxton does not tell anyone that Devi was lying to people about them being together. Devi continues to alienate those around her due to her grief, as her friends do not know how to deal with Devi's anger issues and neglect. At a party at Ben's house, Devi falls into the pool after a fight with her friend Fabiola. Paxton helps her out, gives her a spare change of clothes, and drives her home.
RELATED: 'Never Have I Ever': Paxton Actor Darren Barnet Drops Major Hints for Season 2
He asks if she is okay, and when she admits that she feels everyone in her life is done with her, Paxton kisses her. Things fall apart when Paxton comes by to drop off Devi's dress, and Devi's mom yells at him for his lack of intelligence and for ruining Devi's life. While Paxton blows Devi off after this, he eventually realizes he is being unfair and the first season ends with Paxton driving to Devi's house to see her.
Everyone should really be Team Devi in 'Never Have I Ever'
Both Team Ben and Team Paxton are compelling for viewers of Never Have I Ever. All of the characters in the new love triangle are well-written, flawed, and compelling in their own way. However, while it is natural to want Devi to pick someone in Season 2, that is not really what any of the three characters need.
Despite his kindness and the potential Paxton shows with emotional intelligence, he clearly has insecurity issues he needs to work through. Ben also has his own issues he needs to work out when it comes to his family and the abandonment he feels.
Lastly, everyone who watches the show should be Team Devi. Never Have I Ever is mainly about her coming to terms with her own trauma and her relationship with her friends and family. While she is on better terms with her friends and her mom by the end of the Season 1, she still has a long way to go when it comes to her recovery. In Season 2, it would be nice to see her continue therapy while growing her respective friendships with Paxton and Ben.