'Never Have I Ever' Star Darren Barnet on Where He Sees Paxton in Season 3
The star of Netflix's 'Never Have I Ever' Darren Barnet talks about the excitement surrounding season 2 and the immense success the show is enjoying. And he also reveals how he'd like to see his character, Paxton Hall Yoshida, start senior year prepping for college when and if the show returns for a third season.
Never Have I Ever season 2 gave us a lot more insight into Paxton Hall Yoshida's life. Here's where Darren Barnet thinks his character should go if and when the Netflix series returns for season 3.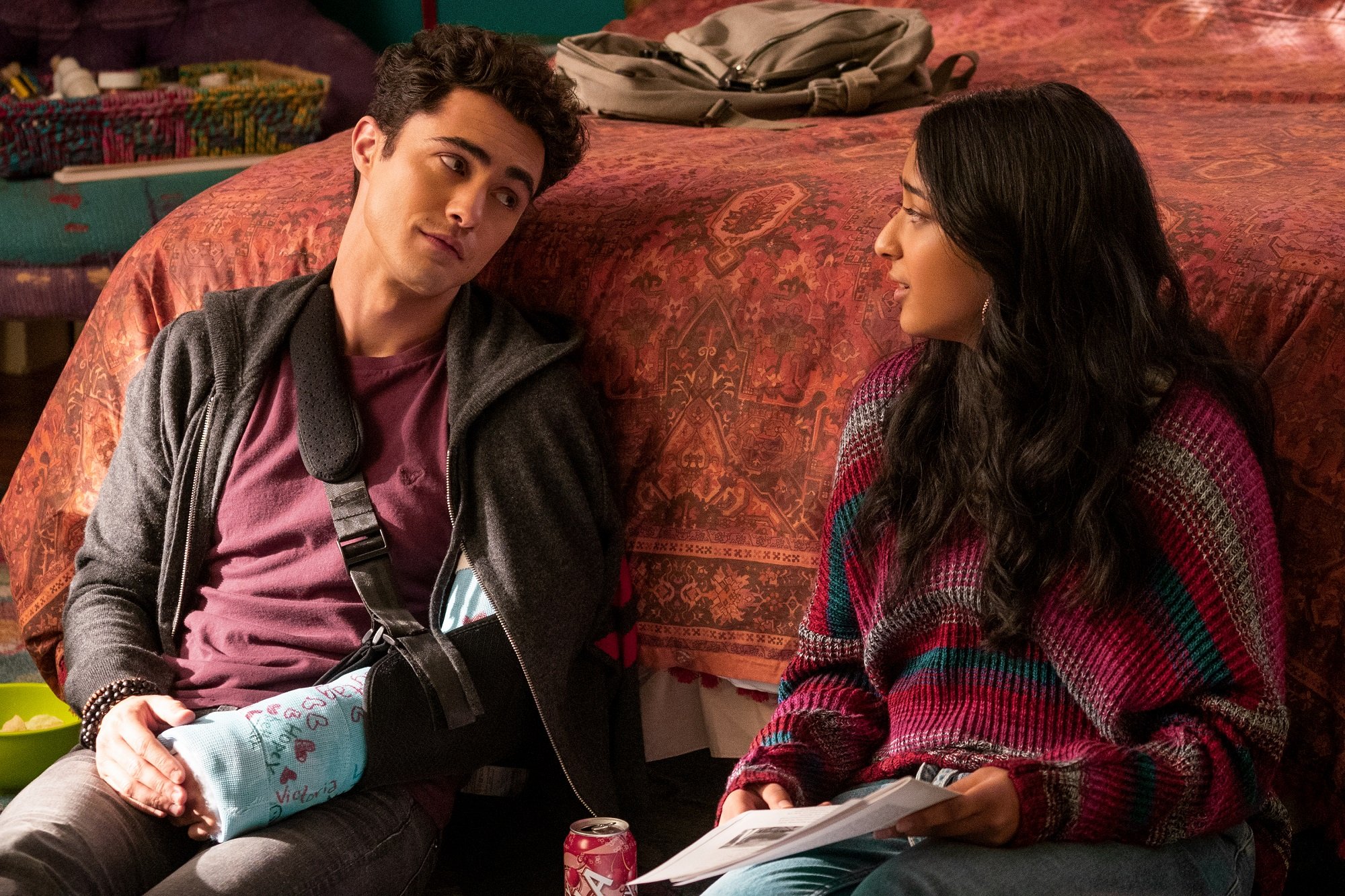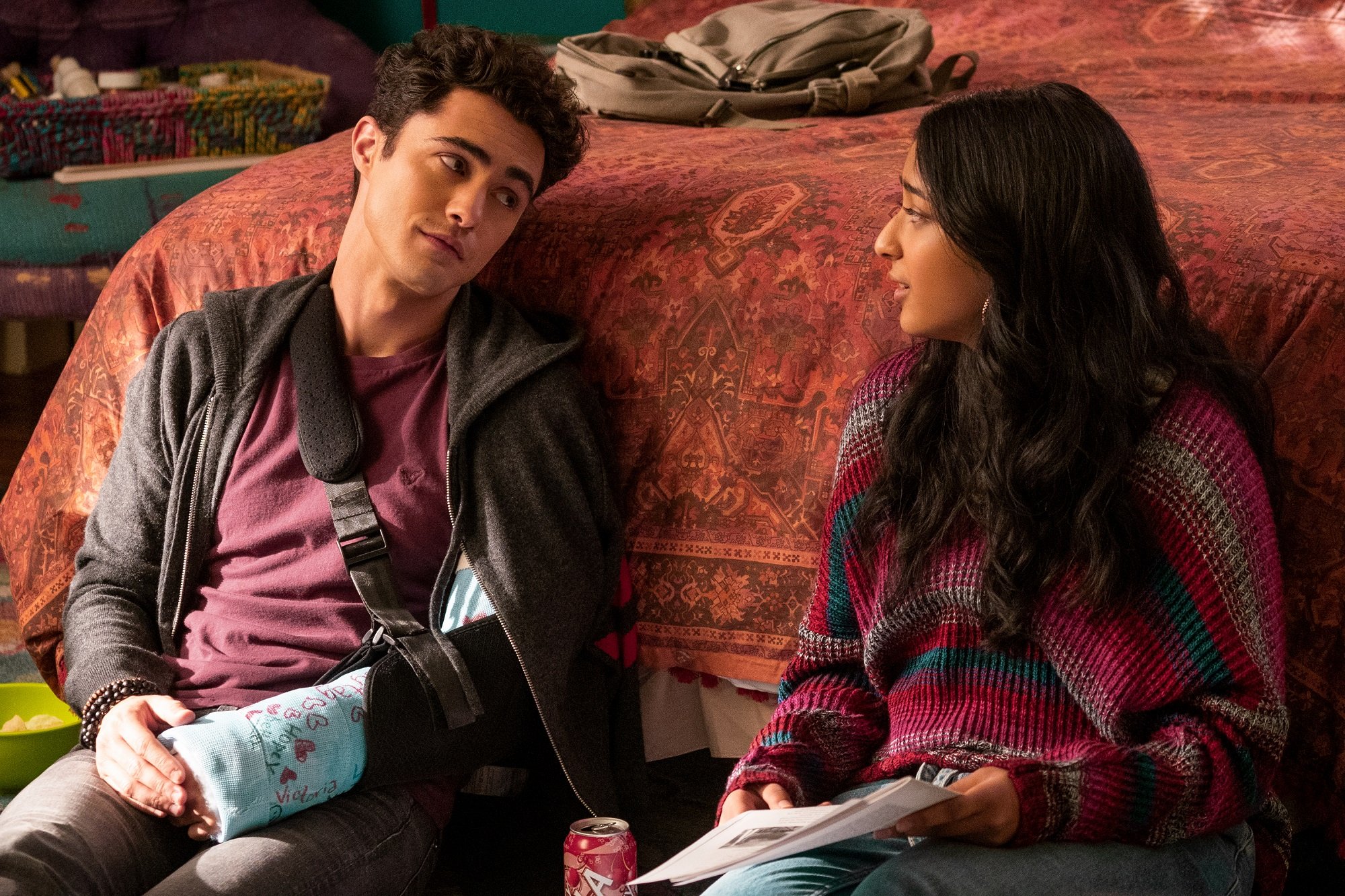 'Never Have I Ever' Season 2 explores Paxton's personal life
The second season of Never Have I Ever revealed that Paxton isn't just the high school hottie. He has dreams and aspirations to go to college. And despite the odds, he's willing to work hard to get there. 
The season also introduced Paxton's parents, Kevin (Tohoru Masamune) and June (Kelly Sullivan). And it also explored the teen's close relationship with his grandfather, Ted (Clyde Kusatsu). 
RELATED: Netflix's 'Never Have I Ever' Trailer Proves Mindy Kaling Is Winning
Related post url: 
And by the finale, viewers got to see just how much Paxton cares for Devi (Maitreyi Ramakrishnan). Even though he felt humiliated by her, he still shows up to the dance to confirm he's now officially her boyfriend. 
Darren Barnet wants to see Paxton prep for college in 'Never Have I Ever' season 3
Driven by the desire to get into a good college and Devi's advice, Paxton proved he could be a good student without anyone's help. And if Never Have I Ever returns for season 3, Barnet hopes the show will highlight more of his pre-college journey. 
"You never know how they're gonna work the timeline, but Paxton is a junior, and he may be a senior in Season 3," the actor told Collider. "So, it's going to be interesting to see what he's deciding to do with his life after high school and how he's going to be handling having to be more academically inclined. There is a lot there to work with."
Fans got to see Paxton overcome major academic and personal struggles in season 2. And Barnet thinks it would be great to see how the character continues to grow in the face of adversity.
"There is a lot of new in his life that he has to handle and deal with," Barnet added. "So, seeing how he tackles that while everything's getting flip-flopped on him and he's being forced to have to try a lot harder, it's gonna be interesting seeing how he deals with that."
In one episode, the show explored Paxton's Japanese heritage and his grandfather's traumatic experiences in an American internment camp. Barnet, who is also of Japanese descent, hopes the series will continue to highlight his character's home life and heritage, adding that they could take it further and perhaps give him a "surprise visit from a cousin in Japan."
Darren Barnet thinks 'Never Have I Ever' turned out better than he imagined
Now in its second season, Never Have I Ever is enjoying immense success on Netflix. And Barnet, who has been on other popular shows like This Is Us and Agents of S.H.I.E.L.D., is still soaking in the series' achievements. 
"The amount of times you feel like you're making something special on a certain set, and then you just don't know how it turns out in the end and sometimes it's not what you think, this was exactly the opposite of that," he told Collider. "It turned out way better than I even could have imagined."
"I think the moment I really understood that it was playing was when it was number one on Netflix, and not just in the U.S., but so many other countries," Barnet added. "That was huge. That's all you can hope for, at that moment, especially when it's so new and fresh — I'm still trying to understand it all, and it's a wonderful experience."
Never Have I Ever seasons 1 and 2 are currently streaming on Netflix.