'Never Have I Ever' Star Jaren Lewis Loved Working With Angela Kinsey and Hopes to See More of Ben's Family in Season 3
Jaren Lewison plays Ben Gross in Netflix's comedy series, 'Never Have I Ever.' And if the show returns for a third season, the actor hopes it highlights more of Ben's family life so he might be able to work with Angela Kinsey once again/
Unlike the first, Season 2 of Never Have I Ever didn't explore much of Ben Gross's home life. But noting how much he loved working with Angela Kinsey, series star Jaren Lewison wants to see Ben's parents once again if and when the Netflix show returns for a third season,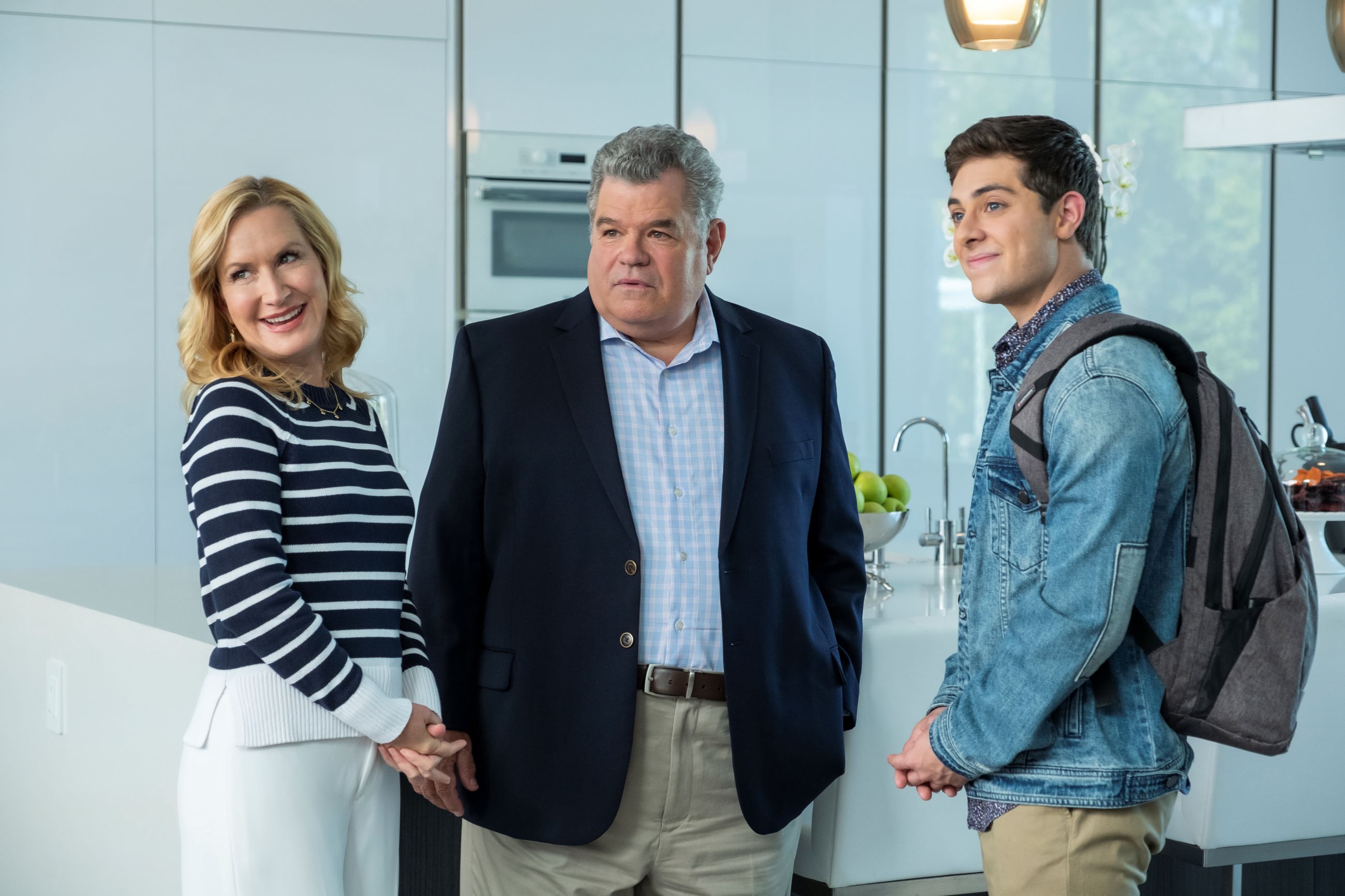 'Never Have I Ever' season 2 focuses on Ben's new romances
In season 2 of Never Have I Ever, fans got to see more of Ben's romantic life than his home life. After that epic kiss in the season 1 finale Ben and Devi (Maitreyi Ramakrishnan) finally start dating. But when Ben learns that she's also dating Paxton Hall-Yoshida (Darren Barnet), he's completely heartbroken. 
After Ben gives her the cold shoulder for weeks, Devi wins back his friendship by convincing her frenemy, Aneesa (Megan Suri), to stay in their school. Ben then starts dating Aneesa. But in the finale, when he sees Devi with Paxton and discovers how she really felt about him, he seems to have an epiphany about his feelings for her. 
RELATED:  'Never Have I Ever' Season 2 Is Bringing You Juicy New Love Triangles
Related post url: 
Jaren Lewison wants to see how Ben handles this love triangle in 'Never Have I Ever' Season 3
Ben is dating Aneesa, and Paxton is officially Devi's boyfriend. So if Ben still has feelings for Devi, he could end up creating a pretty complicated situation. And if Never Have I Ever returns for season 3, Lewison is excited to see how his character navigates this high school love triangle. 
"For Ben, Aneesa represents something that's really special," he said in an interview with Collider. "She comes in and immediately identifies with Ben and takes an interest in him, which is something that he's not used to — So, to have this girl who was effortlessly cool and so good at so many things, take such an interest in him and a genuine care and kindness toward him is really special. "
"And then, you couple that with the inner conflict between, OK, how does he still feel about Devi and navigating those feelings?" Lewison continued. "Messiness comes back into play, and that is high school. Sometimes you're torn into different directions. So, I'm curious to see, if we get a Season 3, where that ends up going and where he's pulled."
Jaren Lewison loved working with Angela Kinsey
In season 1 of Never Have I Ever, viewers got a look into Ben's home life with his wealthy but absent parents, Howard (Michael Badalucco) and Vivian (Angela Kinsey). And as he praises his co-star Angela Kinsey, Lewison hopes to see more family time for Ben if the series gets a third season.
"For me, I love Ben's home life," he told Collider.  "I love getting to work with Angela Kinsey. I think that she's amazing. It's really interesting when we see Ben's home life."
After Devi cheated on Ben, it was easy for him to hate her. But now that he knows that she had genuine feelings for him, he may have more complicated emotions to deal with. And that's something Lewison is looking forward to seeing. 
"And then, the biggest question now, where do we go from here, with Ben's relationship with Aneesa and Ben's relationship with Devi, and just peeling back some of his layers and showing some more of that vulnerability," he said. "I really love those types of scenes."
"So, I'm really excited, if we get the chance to do a Season 3, what the writers are gonna be cooking up because it's so excellent," Lewison continued.  "I think you can see from our transition from Season 1 to Season 2 that, in my opinion, it's only gotten better. I can't wait to see, if we get that Season 3, how much better we can continue to be."