'Never Have I Ever': Who Plays Devi on the New Mindy Kaling Netflix Series?
Netflix's new series, Never Have I Ever, comes from creator, writer, and producer Mindy Kaling. The show tells the coming of age story of Devi, a book-smart Indian-American teen who's short temper lands her in a variety of difficult social situations. Maitreyi Ramakrishnan, the young actress who plays Devi, might be a newcomer, but it feels like she's here to stay.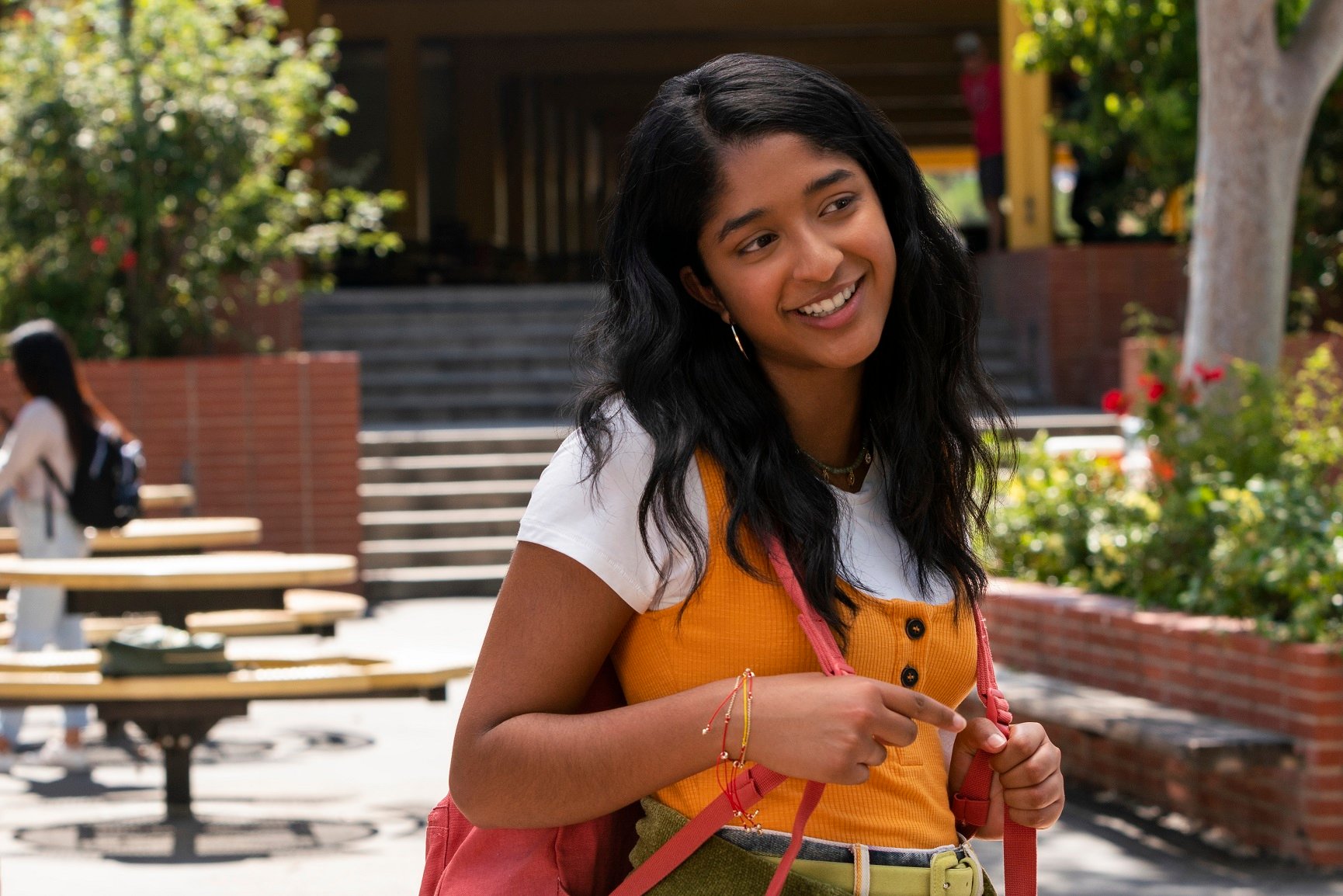 Who is 'Never Have I Ever' star Maitreyi Ramakrishnan?
Ramakrishnan is a Canadian actress who grew up in Mississauga, Ontario. The 17-year-old actress's family fled the war in Sri Lanka and immigrated to Canada as refugees. But when talking to Now Toronto, Ramakrishnan said she prefers to be described as a Tamil-Canadian because of her culture and heritage. 
"I made it very clear to my agent and publicist that Tamil-Canadian is very, very important to me," she said. "My identity isn't being Sri Lankan. That's not my country. My country is Canada. But my culture is definitely Tamil." 
How she got the role in 'Never Have I Ever'
In April 2019, Mindy Kaling announced she was holding auditions for her new Netflix series and was looking for actors to fill the lead roles. 
 "ATTENTION DESI LADIES! I'm holding OPEN casting calls for leads in my new @netflix show!" Kaling wrote in a tweet. "I'm THRILLED to have the opportunity to do this. The parts are so juicy and funny, and I'm SO excited to meet you! Full info is here! GOOD LUCK!"
Upon seeing the post, Ramakrishnan told Flare that she thought, "Why not me?" and sent in an audition tape. "I didn't see many South Asian role models in film when I was growing up," she said. "And I'm a firm believer that if you don't see what you want [to see] in the media or in the world in general, go be it. That's your time to make that space."  
When she finally learned that she was chosen for the part of Devi,  Ramakrishnan said she was more than thrilled. "The moment I got the call, it was just pure shock," the actress revealed. "It was just so surreal, but all I knew was my life was totally going to start changing, and I was just filled with happiness."
Mindy Kaling based the show on her childhood
In Never Have I Ever, Ramakrishnan plays Devi, a young Indian-American teen who's just trying to live her best life. According to Kaling, the character's development was both purposeful and personal. As reported by Variety, The Office star said she and Netflix executive Bela Bajaria wanted to create a show that represents their experience.
"Our show is about a Tamil Indian girl, and typically they're South Indians and they're dark-skinned," Kaling said at a Netflix event. "I felt lucky to be able to do a show about an Indian nerd who's also badly behaved, to show that because I'm deeply familiar with it. Bela was also interested in seeing Indian characters who are not all like Princess Jasmine."