'Never Have I Ever': Why So Many Fans Are Choosing Team Ben
In Netflix's new comedy series, Never Have I Ever,  Devi Vishwakumar (Maitreyi Ramakrishnan) and her longtime nemesis, Ben Gross (Ben Lewison), realize that they have a lot more in common than just their GPA's. After finishing the season, viewers are now picking teams. Here's why so many fans are choosing Team Ben.
[Spoiler alert: This article contains spoilers for Never Have I Ever, Episodes 6 to 10.]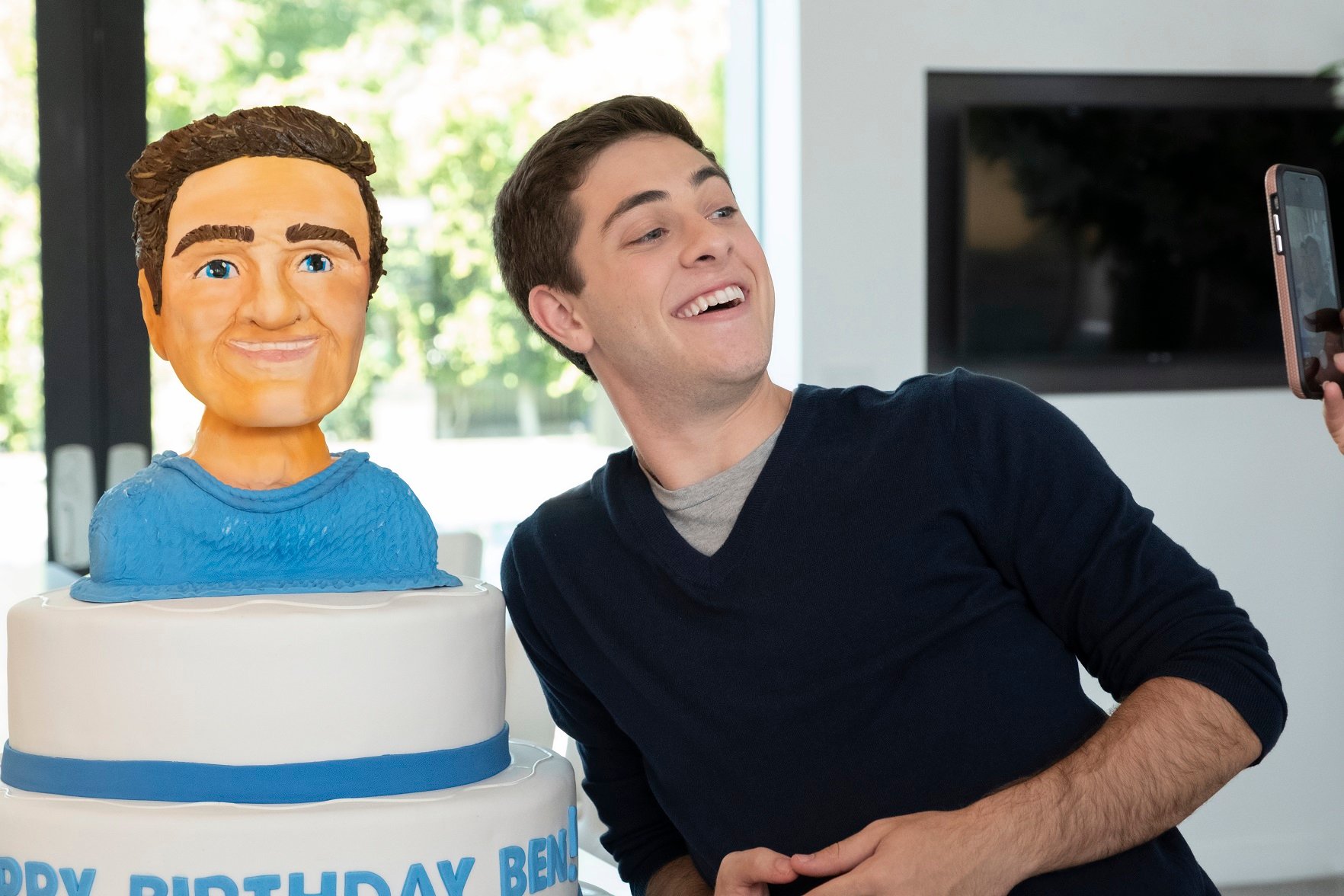 What happens between Devi and Ben on 'Never Have I Ever'?
In the first episode of Never Have I Ever, as Devi and Ben begin to roast each other in class, narrator John McEnroe reveals that the two have been competing against one another for the top position in their class since the first grade. Now, as high schoolers, the two continue to compete academically but also don't spare the chance to jab each other with below-the-belt insults. 
While competing at the Model U.N., Devi and Ben actually drop their guard and become friends. However, when Devi realizes Ben's questioning about her and Paxton (Darren Barnet) comes back to bite her, she goes back to hating him.
In episode 6, Ben goes in for an appointment with Devi's dermatologist mom, Nalini (Poorna Jagannathan). During his visit, he begins to cry and tells Nalini that he hasn't had a family dinner in years. Feeling sorry for him, Nalini invites Ben to her house for dinner. 
At first sight of Ben in her house, Devi is livid. But her mom tells Devi how sad and lonely Ben is. By the end of the night, Devi and Ben actually bond and become friends, all while talking about the sordid drama in their lives. 
There's a surprising romantic spark
After the dinner at Devi's house, Ben invites her over to his house for his birthday party. When she gets there, Ben tries to kiss her. But Devi, who's more interested in Paxton at this point, backs away and reminds Ben that he has a girlfriend. They decide to forget about what happened so that their friendship doesn't get awkward. 
When Devi learns that Nalini wants to move to India, her painful memories from the day her dad died come flooding back, and she says some really mean things to her mom. She leaves her house and asks Ben if she can stay with him. With the permission of his parents, Devi begins living in Ben's guestroom. 
On Devi's dad's birthday, Nalini plans to spread his ashes at the beach. Devi first refuses to be a part of it, but realizing how important it is, Ben pushes her to go and drives her there. After she spreads her dad's ashes, Devi discovers that Ben waited there the whole time, just to see if she was ok. This gesture stirs a romantic spark, and the two end up sharing a stellar kiss. 
Many 'Never Have I Ever' fans are Team Ben
After watching Never Have I Ever, fans are trying to figure out who would be a better boyfriend for Devi. While some think Paxton is the right choice, many are pointing out why Ben is Devi's perfect match. 
"I love Paxton but damn, the way Ben looks at her," one fan wrote on Twitter. "He's clearly been in love with her for years. I'm definitely #TeamBen. Sorry #TeamPaxton, I honestly really don't wanna see Pax HY get his heartbroken but I feel like Ben is Devi's endgame." 
Another fan suggested Paxton's feelings for Devi aren't as pure as Ben's. "I'm definitely #TeamBen in the Ben vs. Paxton debate on Never Have I Ever," the fan tweeted. "I mean, come on. Paxton's hot but it took his sister calling him an idiot to even entertain the idea of Devi but we all know, lowkey, Ben has cared for Devi."
As of now, Netflix hasn't announced a renewal for the series. But if it comes back for season 2, it will be interesting to see how Devi handles her feelings for both Ben and Paxton and navigates her new love triangle.